Home » Explorer 297
Grid Square SE2246
The Ordnance Survey list has just 1 Benchmark in grid SE2246, which is a normal Cut Mark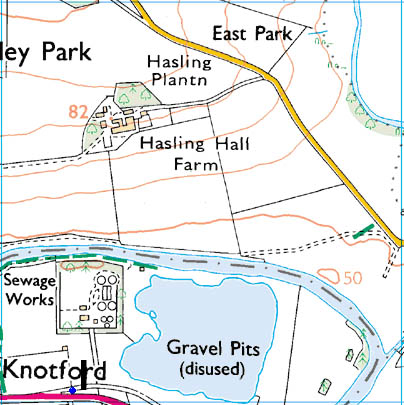 f
1 – CUT MARK – GT P WALL JUNC N SIDE LANE 60.0M NE JUNC RD
FOUND IN GOOD CONDITION
The Cut mark is on a gatepost on the North side of the lane, 60mtrs North East of the junction with the main road
The lane this gate is on used to be the main road until sometime between the 1921 map and the 1934 map. The road was altered to take out two sharp bends. There is still a milepost on the lane dating from when it was the main road showing that it is 1.5 miles to Otley.