Home » Explorer 297
Grid Square SE2145
The Ordnance Survey list has 2 Benchmarks in grid SE2145, both of which are normal Cut Marks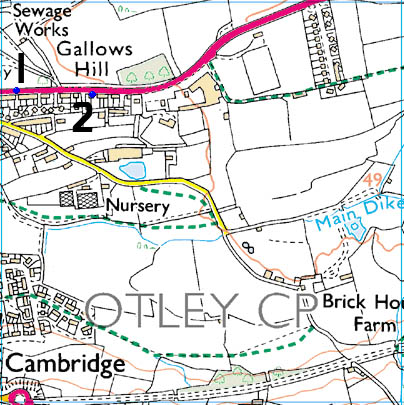 1 – CUT MARK – WALL N SIDE POOL RD OPP NO17
FOUND IN GOOD CONDITION
The Cut mark is in the wall on the North side of Pool Road opposite house No.17
On the North side of Pool Road here is the town Cemetery. I'm not sure when this wall was built as the first time the mark appears on a map is the 1934 issue, on earlier 1931 map the Cut mark appears on the wall on the opposite side of the road. Sometime in the years between there was a row of houses built on the South side of the road and the mark transferred over, though whether onto an existing wall or a new wall I don't know.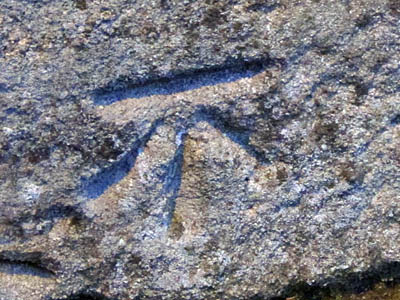 s
2 – CUT MARK – GTP ENT NO63 POOL RD
FOUND IN GOOD CONDITION
The Cut mark is on the gatepost at the entrance of No.63 Pool Road
This mark is a relative newcomer, not appearing on the 1934 map, it does appear on the 1963 map though. Again there is a Cut mark shown on the wall on the opposite side of the road, thing is there is now nothing on the opposite side of the road to put a mark on, a wooden fence and some trees. I think what must have happened is the road was widened to the North and the mark transferred to the South side of the road as that was the only side that still had a wall to put it on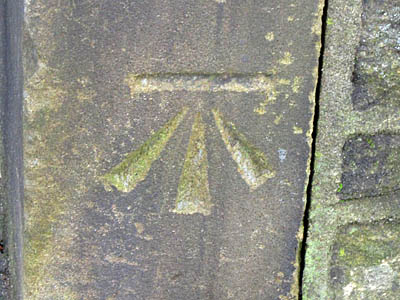 f