Home » Geocaching
Caches No's 1151 to 1161 – Bradford by Night
31st May 2011 – Molly's Hide and Seek GC 2WWKQ – cache #1151
Over the weekend another new cache had appeared within lunchtime caching range, so I made a little trip to find it. easy enough to find, but quite high up in the fork of a tree branch, if you were less than about 5'6″ you would be struggling to reach it !4th June 2011 – Roberts Park GC2JG8G – cache #1152
I have been to look for this cache on several occasions in the past, but have always been prevented from finding it by there being too many people around. The problem is that the cache is hidden in a shelter in the park and is just across the road from a Senior School. My visits before have been at Lunchtimes and there has always been people in the shelter. I have tried Schooldays and school holidays and I've hung around waiting for people to go, but ever has there been a clear moment to grab it.
So, at 8:00 on a Saturday evening I thought I'd have another go, and as I walked towards the shelter I could see that there were a couple of youths sitting on the benches, but as I closed in they disappeared leaving me a clear run at the cache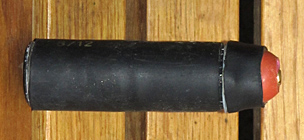 4th June 2011 – Dowley Lock View GC14KH5 – cache #1153
Another cache that I have tried to find on at least 3 previous occasions, the first time I didn't find it because I was looking in the wrong place as the GPS was a bit jumpy under the trees and I hadn't read the previous finders logs to know that I was looking in the wrong place. The later times I was looking in the right place but still couldn't find it.
Basically the cache is a false stone key safe hidden in a pile of rocks that used to be a dry stone wall. This time I saw scrapes on some of the stones as if they had been turned over and knocked together, so I turned them over again and found the cache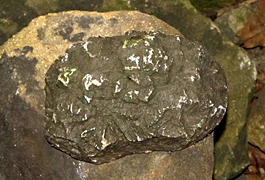 4th June 2011 – HIRST WOOD HUNT GC2TE5V – cache #1154
Deep in the woods there was a very inaccurate GPS signal, so I had to rely on the hint which was specific enough to give a general area to seach in, but not descriptive of where the cache was. So I had to rely on the 'where would I hide a cache ?' thought process and quickly turned up the cache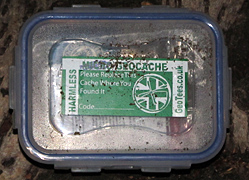 4th June 2011 – L&LC – The bowler's Holding, the batsman's Willey GC2TH70 – cache #1155
An easy cache to find as I have done several by the same cache setter and a number of them have been hidden in the same fashion – so it was straightforward to find this one

4th June 2011 – Airedale Way Walk GC2NN1E – cache #1156
The hint here was 'you do this after finding the cache' I was walking down the cache looking for a sign (as you sign the log after finding the cache) and then I realised I had walked too far and not seen a sign, so I retraced my steps to where the GPS said the cache was and then realised the clue meant 'log' not 'sign'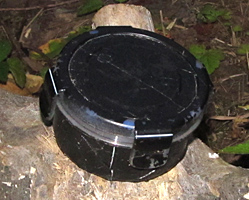 4th June 2011 – The Titus Teaser Two GC2MDAM – cache #1157
Yet another cache that I had been to several times but not been able to search for because of the number of people about. Even at 9:30 on a Saturday evening in a slight drizzle the place was quite busy.
It wasn't immediately apparent where the cache was, but I had read the logs for the cache and one phrase stuck in my mind. Someone had written, 'I leaned over the railings watching the ducks and spotted the cache right in front of my eyes' So I did the same thing and spotted the same thing !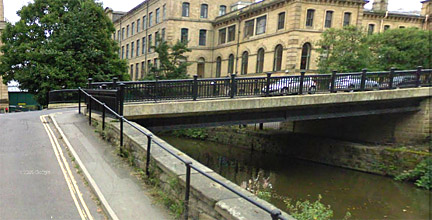 4th June 2011 – SideTracked – Airedale Line: Shipley GC2MTYA – cache #1158
I'd driven down to the station to find this cache once before, but had found nowhere on the road to park the car so I hadn't been able to look for it. Saturday evening at 10pm it was deserted and I had the whole roadside to park on and had no problem finding the cache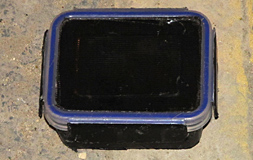 4th June 2011 – SideTracked – Airedale Line: Frizinghall GC2MQN1 – cache #1159
One of those caches where I knew from the clue what I expected to find, but then when I got near I couldn't see how my expectations were going to be realised. After a few minutes searching in places that matched where I thought the cache was likely to be and finding nothing I went to where the GPS said the cache was… and found there disused in the vegetation just what I originally expected to find !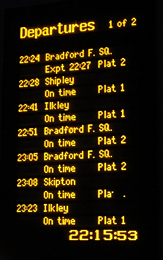 4th June 2011 – SideTracked – Airedale Line: Forster Sq GC2MQGM – cache #1160
Many people had written that this cache was hard to get to because of the number of people around. 10:30 on a Saturday night there was going to be no passing fot traffic, but the taxi rank 50 yards away was full of taxi's and with nothing else to distract them I was aware of the taxi drivers eyes following my every footstep. I used the aimlessly wandering about answering a mobile phone call to cover up finding the cache and then with my back to them I was far enough away for the drivers not to see what I was doing as I signed the log and replaced the cache

4th June 2011 – Bradfords Oldest Lamp Post GC2QZ1D- cache #1161
The lamp post in question is reputedly an old gas lamp stand that has been left in situ in quite a strange place. it's almost like it's on the central reservation of a dual carriageway, built on a hillside with one lane 8-10ft higher than the other. Supporting the upper lane is a stone wall, which has a set of steps built into it at one end, a set of iron railings down the middle and this lamp post just abandoned on the top.
The cache found was a temporary replacement for one that had gone missing, I found a magnetic nano on the fence by the lamp post.