Home » Wharfedale Plus
Bah Humbug… Part VI
The Wharfedale Group Christmas Meal of 1994 was a bit of a sad one, in that it marked the end of the group. We had decided to close down (as under the rules of the organisation at the time we were all getting too old as we were in our early thirties !) So we arranged a final Christmas meal, paid for in the main by the funds we had left in the group bank account (Thornbush decided to pay for himself as blowing the group funds on the group members, whilst not technically against the Constitution, was in his mind against the spirit of the constitution) So, we all got dressed up in our best togs and went to the Craiglands Hotel in Ilkley and had a final group session.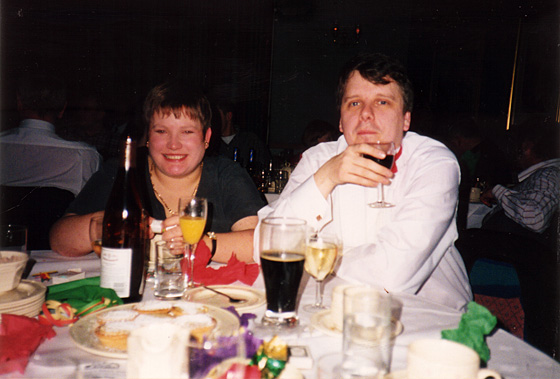 Sherry and Nelly tucking in to the mince pies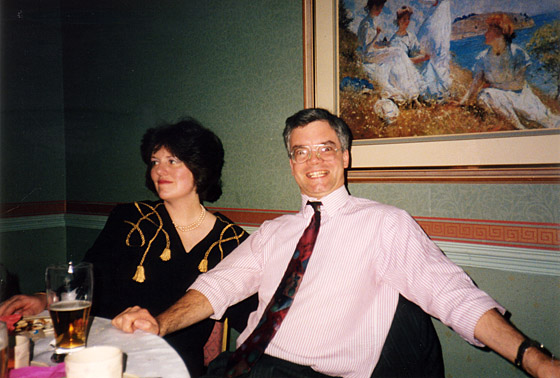 Linda and Roger…
she's a very tolerant woman where he's concerned !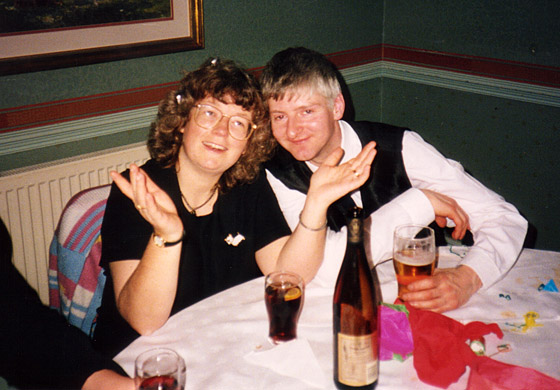 Gran and Popeye
Dandruff or Christmas Confetti ?   You decide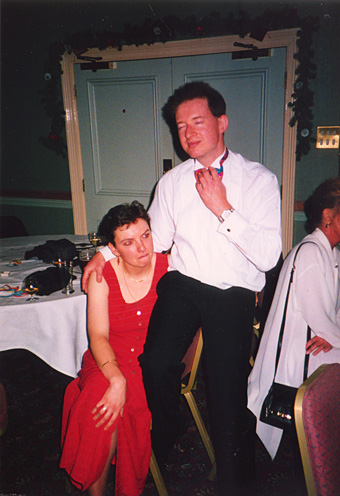 Jane and Hubert
Looks to be getting past his bedtime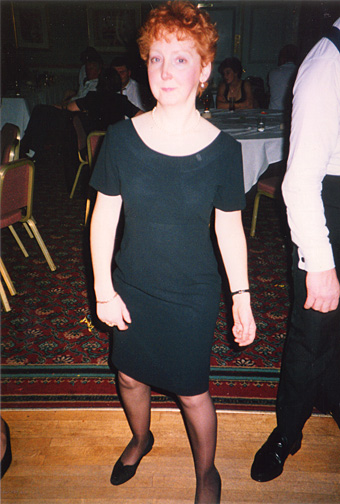 Taz,
in the little black number that all women seem to have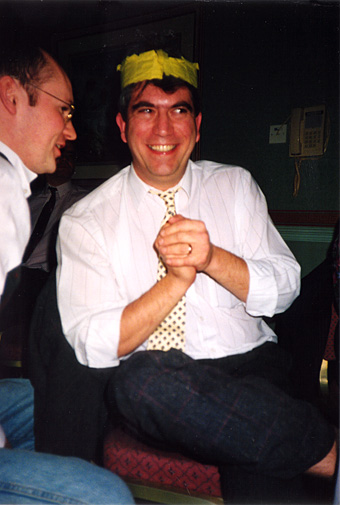 The Wadd and Andy Animal
looking like they're cooking up some mischief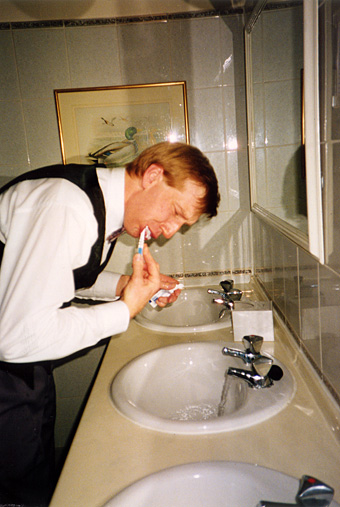 Thornbush… cleans his teeth immediately after every meal
maybe OCD, maybe he just likes the minty taste
The Nook… having a rant about something
or maybe he's just dancing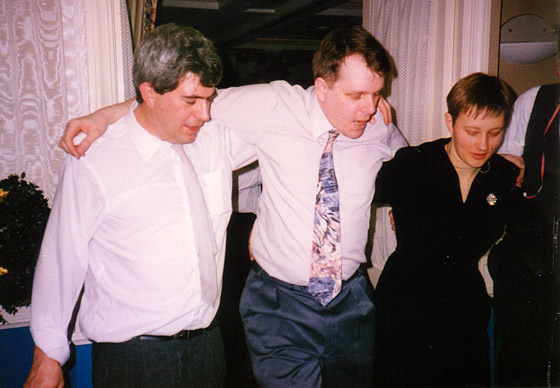 Andy Animal, Nelly and Wendy-woo
now they are dancing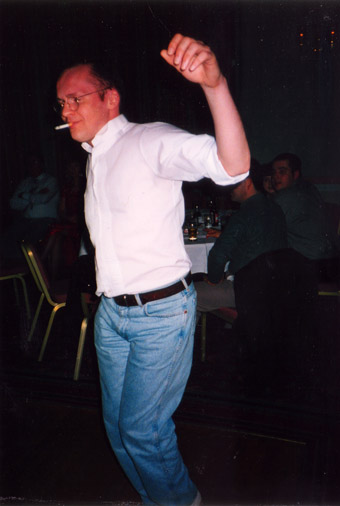 And so is The Wadd
(put that bloody cigarette out !)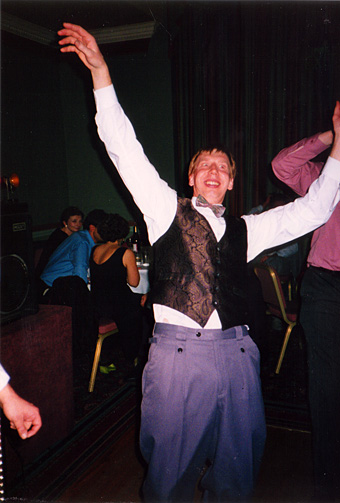 But can anyone tell me what Thornbush is doing ?