Home » Geocaching
Caches No's 4612 to 4627 – Winter Geolympix 2018
Another weekend away, this time for the Winter geolympix which were held in the same location as the last Geolympix (Jul 2016 – cache 4070) in the Ashridge forest near Tring.
It would have been a nice three and a half hour journey down from home, but I went via Jens house so it took me double that !
I'm used to Journeys having long detours but in this case there weren't even any caches found along the way !
24th October 2018 – Leeds Drinks and Chat 10 GC7Y8GF – cache #4612
The weekend really started on the Wednesday when I went into Leeds to this event and just about everybody at the event was going to be 200miles away at Ashridge on the Saturday
The event as with all the Leeds Drink and Chat events was great – even if I didn't get there until 10 minutes before the official end time !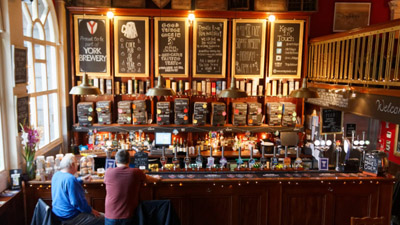 26th October 2018 – Beacon Sandwich? Winter Geolympix Torch Procession GC7WYDB – cache #4613
Arrived a bit late and stuffed… after a long drive down to Dunstable and then a hurried meal, so a nice walk up a hill turned out to be just what was needed…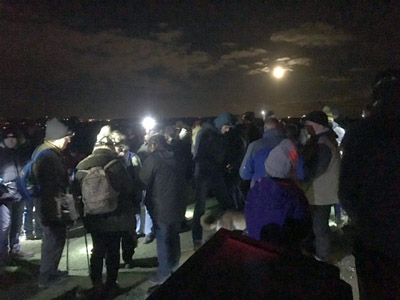 26th October 2018 – You can't leave that Lion there again… GC7QW5R – cache #4614
Found along with everyone else after the torchlight parade… it was actually a second procession from the top of the hill, to the cache, then back to the car park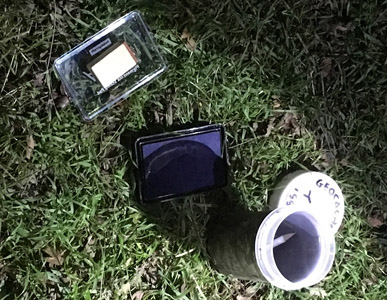 27th October 2018 – WINTER GEOLYMPIX: ASHRIDGE 2018 GC75FTF – cache #4615
The last time I had been to Ashridge was at the end of July, rather a lot colder at the end of October… in fact it was freezing, literally, frost on the ground when we arrived… Brrrr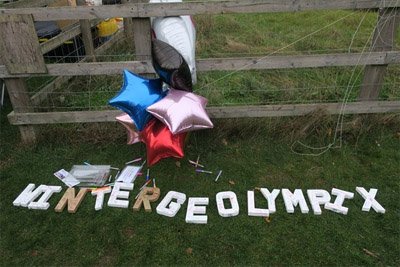 27th October 2018 – Gnome Games Biathlon Lab Cache – cache #4616
There were the usual Lab caches but rather than all being in the same spot they were spread around the forest mixed in with 'proper' caches
This lab cache involved water pistols – would have been great in summer !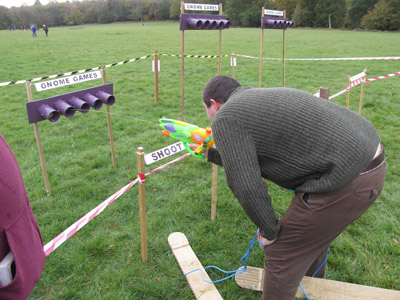 27th October 2018 – The Sussex Slope Lab Cache – cache #4617
I think this was possibly my favourite lab cache of the ones I did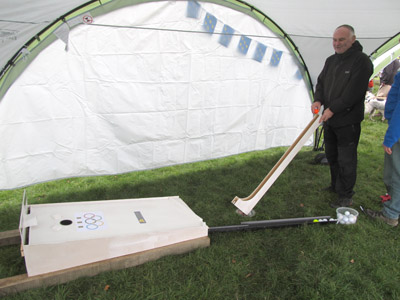 27th October 2018 – Read The Flippin'… Yada Yada: WinterGeolympix'18 GC7RTFY – cache #4618
Ooh errr missus, that's a biggun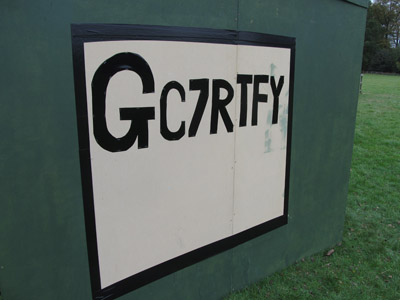 27th October 2018 – Xperts in their field Lab Cache – cache #4619
27th October 2018 – To Boggan or Not To Boggan Lab Cache – cache #4620
Unfortunately it wasn't working – the idea was to shake to container down the tube to get the answer at the bottom, but it wasn't substantial enough to survive the shaking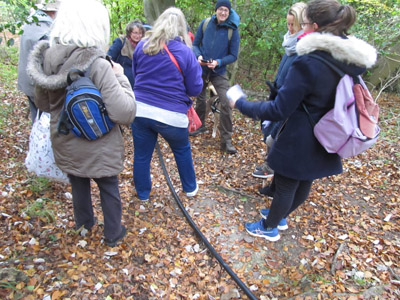 27th October 2018 – Just Go Here. Then South a bit – Winter Geolympix GC754FG – cache #4621
suspicious looking people hanging around in the woods… must be a cache there… turned out to be this one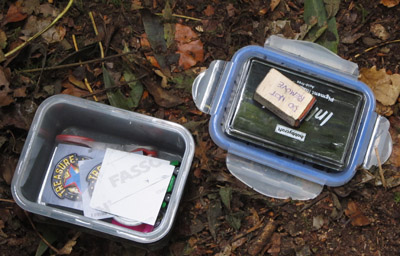 27th October 2018 – Armchair Cacher Lab Cache – cache #4622
27th October 2018 – San Marino at the Olympics/Winter Geolympix Legacy GC75FTZ – cache #4623
There were a lot of puzzle caches set out for the Geolympix – someone had solved them all, not me, I just copied the spreadsheet of answers that was going around… this was one of the puzzle caches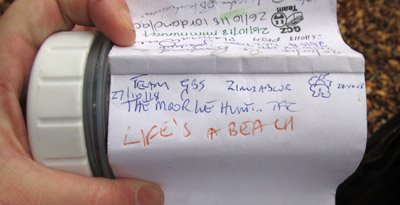 27th October 2018 – LAByrinth – The Return of the Treemendous Maze Lab Cache – cache #4624
A maze made by taping off between trees in a copse – unfortunately some bright spark had moved tape around so there wasn't actually a path that led to the cache – but tape can be ducked under to get where you want to go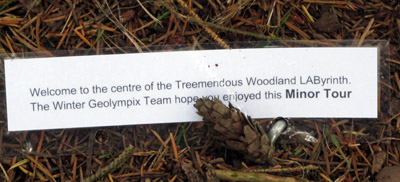 27th October 2018 – Big G: Alfakodo GC6ZAVH – cache #4625
This was a bit prickly to get to – whichever side you approached from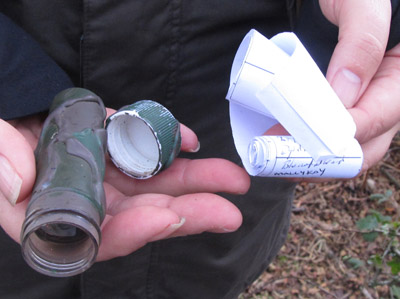 27th October 2018 – Pimply Saul Lab Cache – cache #4626
What was printed on Paul's Shirt ?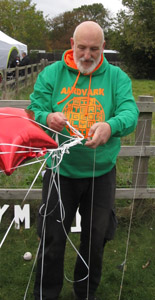 27th October 2018 – Overheard Overhead Lab Cache – cache #4627
A cache that suffered from the wind – the ballooons that should have been flying overhead were blowing around making this cache not what it could have been
There were more lab caches being released in the evening, but we had a meal booked in a local pub and after that it was bucketing down… already cold and wet we decided to just go back to the hotel and warm up with a hot shower