Home » Geocaching
Caches No's 2804 & 2805 – The Hogwarts Express
My mother decided that as she had never been on the North Yorks Moors Railway that it was something she wanted to do – so the first Thursday in September, when the kids had gone back to school so there wouldn't be any of them running around the train we went off to Pickering to take a trip on the railway.
The railway is the longest 'heritage' railway in the country and appears along with the Kings Cross and St Pancras Stations and the West Highland Line in the Harry Potter films as the route of the Hogwarts Express .
5th September 2013 – film set 10 "HARRY POTTER" GC – cache #2804
This is a virtual cache at Goathland Station which stands in as Hogsmeade Railway station, where you get off the Hogwarts Express for their short journey to the castle. As Goathland is not the terminus of the railway I did not actually get off the train there, but claimed the cache from the train !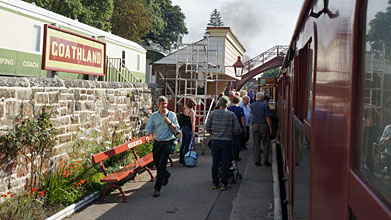 5th September 2013 – Turntable View GC – cache #2805
I was walking back to the car… Didn't have my GPS turned on but I knew what the cache name was and when I saw the Turntable I had a look around and quickly spotted the cache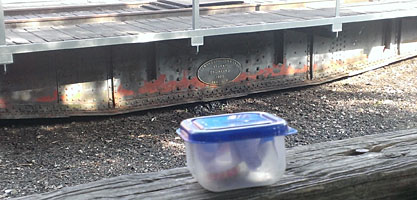 f