Home » Geocaching
Caches No's 2243 to 2252 – Not Christmas Shopping in York (Again)
Last year I wrote a post called "Caches No's 1385 to 1394 – Not Christmas Shopping in York", which started off "Every year I take my Mother to do some Christmas shopping in York on or about the first Saturday in December, normally for me this means a few hours mooching around the shops, but as this year it promised to be such a nice day I took along my GPS loaded up with York City Centre caches and went caching" – well this year the caching trip, I mean shopping trip was on a Monday, but apart from that last years tale can be repeated for 2012
10th December 2012 – Philosophically Speaking GC3XZMN – cache #2243
The first cache of the day I found on the edge of the Yorkshire Museum Gardens while on my way from the car park to the shopping area, easy enough to spot from in the gardens
10th December 2012 – Angels and Demons GC1JJPJ – cache #2244
A puzzle cache for which I had worked out the answer months ago, but not been to York since then. The cache is in a busy tourist area near the Minster but there were no problems with tourist activity on a Monday lunchtime… there were several possibilities of where the cache could be hidden, but I got the right one first time… most unusual for me !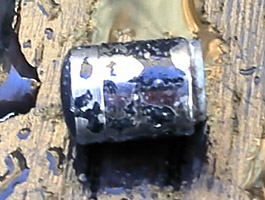 10th December 2012 – York Minster GC16B4A – cache #2245
As I was planning this trip to York I was looking at possible caches I could find while there… and this multi cache caught my attention, to do it properly involves walking a long way around York finding clues which lead to the cache coordinates, but York is a place I visit quite often and because of that fact I didn't actually go to the waypoints and find the answers to get the final co-ords… you see I just looked at the gallery photographs of people with the cache and recognised where they were, which made it an easy find.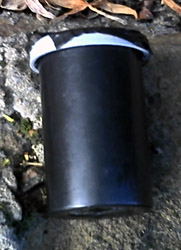 10th December 2012 – York Micro #18 Aldwark GC1NC56 – cache #2246
As I was walking round the corner to the coordinates I spotted a place that I thought would be a good place to hide a cache… and there it was.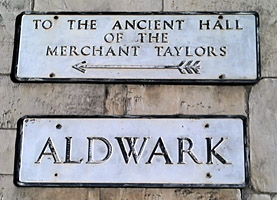 10th December 2012 – The Eye of the Beholder – York GC1FF3E – cache #2247
A puzzle cache where you had to be at the point from which a photogrpah was taken to find the cache, I know York quite well, so I knew straight away where the photograph was taken from… finding the cache was easy,… getting it out of it's hiding place was more difficult… and due to a couple of men walking by getting it back in it's hiding place was even more difficult – fiddling about behind my back with one hand while holding my phone up with the other as I nonchalantly leaned against the wall pretending to be on a call
10th December 2012 – York Bridge #3 Ouse Bridge GC1FAN8 – cache #2248
Not too many people about on a Monday afternoon, even one this close to Christmas… so it was a quick grab for the cache in the only place where it could be and not be seen by passers by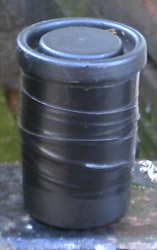 10th December 2012 – Arghh!! My Shoe Laces Are Undone Again!!! GC3PKFQ – cache #2249
One of those caches that is hidden in plain sight, but looks completely normal. Nobody about so I didn't have to tie my laces at all !
Favourite point given for being the best hide of the 10 caches I found today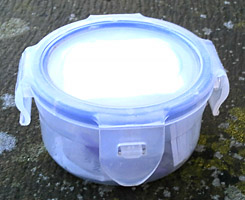 10th December 2012 – Holes in the Wall GCAFE6 – cache #2250
An old virtual cache in the Museum grounds. It did take me a couple of goes to get to the right place as it is a bit of a warren wondering through all the archology but in the end I found the history bank and the holes in the wall. There was a program on TV the night before where they were using satellites to spot where the Roman settlements had been and computer imagery to recreate the buildings… get to York and they are there for all to see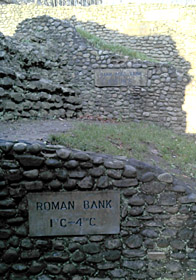 10th December 2012 – York Micro # 4 – Mansion House GC19YGA – cache #2251
Having a bike chained to the railings right in front of the cache made this a little more difficult than it otherwise would have been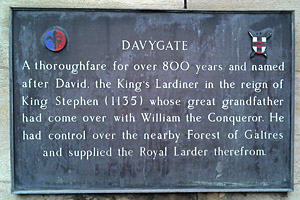 10th December 2012 – York Micro # 2 – What a Shambles GC19YFN – cache #2252
The stalls at this end of the market weren't in use today so it was a quick grab with no problems