Home » Geocaching
Caches No's 2233 to 2240 – Local Winter Caches
After meeting other cachers you come away full of enthusiasm and so rather than my normal hibernation from caching in December I was quite keen to go out and find the local ones that had so far eluded me… but only on nice sunny days !
And preferably only for caches where there was a firm path and so not much chance of mud. So my first plan was to get some recent caches that had appeared down by the canal, the towpath would be fairly solid and mud free I reckoned !
3rd December 2012 – Carlton Stone Step GC3WKMR – cache #2233
This is one of those drive-by caches I've been meaning to stop and log for months, but somehow never got round to it (I travel the road it's on at least once a week and often more)
Today though I made time to pull off the road just past the cache and walk back for it
3rd December 2012 – L&LC – Tubealicious! GC3Y41Z – cache #2234
What an excellent cache, more than just a log in a film pot, a cache where you actually have to 'earn' your smiley face. Well deserving of the favourite point I gave it… though I am glad that I found it on a cold weekday afternoon when there wasn't any passers by on the towpath to look out for !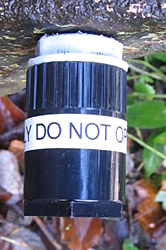 3rd December 2012 – It's all in the bag GC3V8JR – cache #2235
I think maybe I should have read the previous finders logs before searching for this one… as it was I, like others before me, was looking a few yards away as the coordinates were leading me a little astray… In the end it was a case of looking at every possible place and widening my search until I found it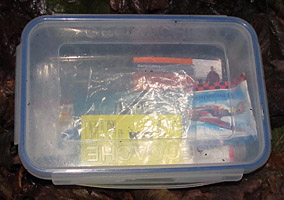 3rd December 2012 – On The Waterfront GC3V5WG – cache #2236
I'd parked just the other side of the canal and been to one cache on the towpath towards Shipley and one on the towpath towards Leeds, so on the way back to the car I diverted up to find this cache… as it had got dark I wasn't too bothered about the 'urban' setting as curtains were closed, but there were still plenty of dog walkers about !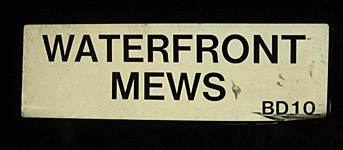 5th December 2012 – Lindley Wood Reservoir GC3VTXC – cache #2237
A couple of days later I had the afternoon free so I went out to find some caches, starting with this one which was the nearest unfound cache to my house… and had basically been so for several months (new caches had appeared that were closer, but I had generally picked these off within a couple of days)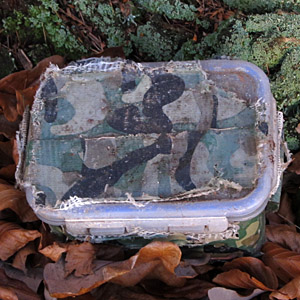 5th December 2012 – Up the wall GC3D7YE – cache #2238
A cache that appeared from the map to be half way up a railway embankment – which turned out to be the case I thought it might be muddier and more difficult to get to this cache than it was… actually it wasn't bad at all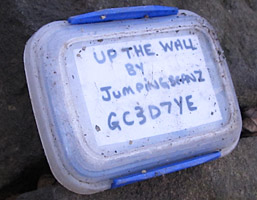 5th December 2012 – Off yer Trolley GC3XB4N – cache #2239
A cache in Morrison's car park. I used to work just down the road for several years and this Morrisons was the usual place to purchase lunch from, so I came here at least 4 days a week… so often in fact that once I came out of the shop and had no recollection of where I had parked the car that day, so I had to walk up and down the rows looking for it !
Finding the cache was easy by comparison !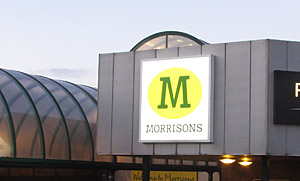 5th December 2012 – Samuel's Post GC33XVM – cache #2240
The clue (No trail) meant little to me until I got to the GZ, then what I saw clicked into place and I quickly had the cache in my hands… One of those magnetic snails attached to the metal band around the top of the gate post