Home » Geocaching
Caches No's 2882 to 2902 – The Trail Around Timble
It was about this time I realised that I had found just over 100 caches in September, was nearly at 2,900 caches, and that the Halloween Mega was about three and a half weeks away… So as I had made the 2012 Mega at Cartmel my 2,000th cache, could I make the Halloween Mega my 3,000th cache ?
My reckoning was that with the Friday night event and four or five drive-bys on the way I needed to get to 2,994 caches by Thursday 24th, so between now and then I needed to find 113 caches.
Then on the evening of the last day of September a new cache series was published which made the task a lot more likely… 21 caches only three and a half miles from home !

1st October 2013 – Timble One GC4P9E8 – cache #2882
What better way to spend an afternoon than a nice new cache series only three miles from home ?
So I drove up to Timble after lunch and set off across the fields… it was midweek and the caches had only been published 21 hours before but I was the 7th name in the log !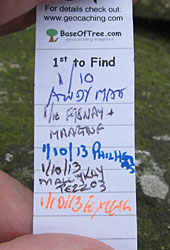 1st October 2013 – Timble Two GC4P9FH – cache #2883
A straightforward find… glad it wasn't wet and muddy though as I was grubbing round in the dirt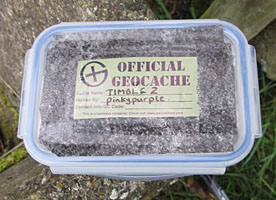 1st October 2013 – Timble Three GC4P9GF – cache #2884
On the way to the next cache I found a Mountain Bike track in the woods, something I didn't know was there (when I got home I found it was a new track not due to officially open until the following weekend) as it was not being used I didn't have to worry about being run down (unlike the one by Market Rasen I had to go along in July)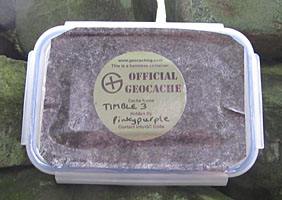 1st October 2013 – Timble Four GC4P9H9 – cache #2885
Wasn't where I first looked, or the second… then I realised I must be on the wrong side of the wall so I climbed over and there it was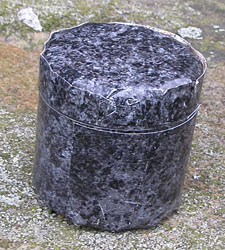 1st October 2013 – Timble Five GC4P9HY – cache #2886
Again I looked in a couple of places then realised I was on the wrong side of the wall, so climbed over and found the cache…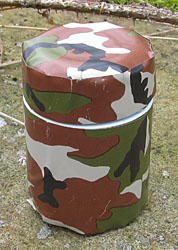 1st October 2013 – Timble Six GC4P9JE – cache #2887
By the looks of the overgrown path it hadn't had many walkers over the summer…. until today that is !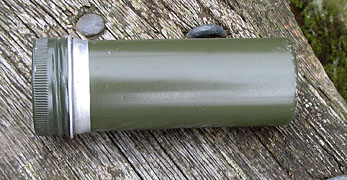 1st October 2013 – Timble Seven GC4P9KC – cache #2888
First… choose which side of the wall you want to be on… that cache appears to be on one side where the map shows the footpath to be on the other side… then take a look at the surroundings… large bull and several cows in a group by the wall between me and the cache on one side… three cows spread across the field on the other side…
So I used discretion and decided not to disturb the bull so walked on the path side of the wall past the cache then doubled back to grab it (there are several places where the wall is broken down so it is easy to cross from one side to the other)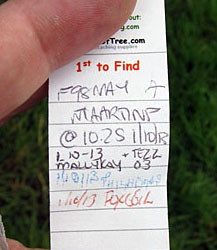 1st October 2013 – Timble Eight GC4P9MH – cache #2889
Not a big fan of paths that go through farmyards, as they tend to be confusing, not well signposted and have plenty of gates… Once I had navigated my way through the farmyard here it was a relatively straightforward find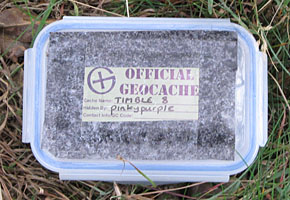 1st October 2013 – Timble Nine GC4P9NJ – cache #2890
Got totally lost trying to find my way past one farmyard – mainly cos it's not a farmyard anymore but somebody's garden… in the end I gave up and went out onto the road and walked along to the next farm track and then walked back down the path to the cache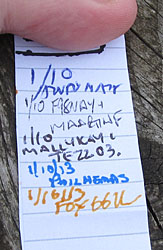 1st October 2013 – Timble Ten GC4P9PF – cache #2891
You can't help but smile yourself when you see this cache hide (see the headline picture)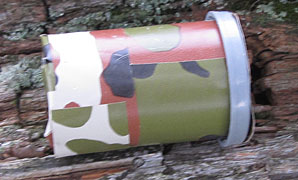 1st October 2013 – Timble Eleven GC4P9R2 – cache #2892
As you walk towards the cache you see a tree stump which seems an obvious place for the cache to be but when you look inside you see that it goes down about 10 feet…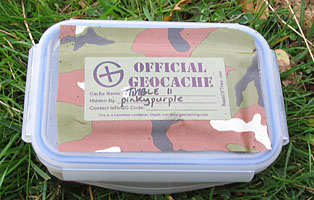 d
1st October 2013 – Timble Twelve GC4P9RV – cache #2893
From 11 I saw a metal gate, but it didn't appear to be going the right direction so I walked up the field and found an obviously well used place to join the Permissive path
Obviously when I got to cache 12 and read the description I found I had gone the wrong way !
Took a couple of minutes to find the cache as there were a few places to search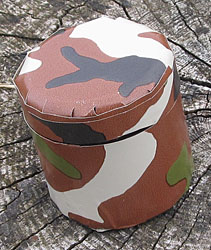 1st October 2013 – Timble Thirteen GC4P9TF – cache #2894
As previous loggers had put in their logs, only one place for the cache to be and there it hides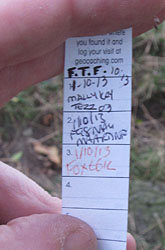 1st October 2013 – Timble Fourteen GC4P9V3 – cache #2895
Another straightforward find – well again there is only one place for the cache to be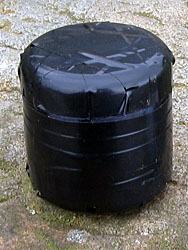 1st October 2013 – Timble Fifteen GC4P9VQ – cache #2896
A Pinkypurple cache from a Pinkypurple cache owner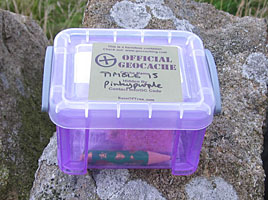 1st October 2013 – Timble Sixteen GC4P9W4 – cache #2897
I recognise that farmyard from doing the Dob Park series… easier to find the right path out on this route !
This cache reminded me very much of a similar one on the CO's Huby Do walk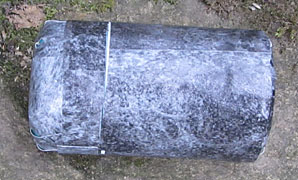 1st October 2013 – Timble Seventeen GC4P9WC – cache #2898
Another straightforward cache find, but it looks a bit boggy round here, took to going straight up the side of the wall where it was relatively firm rather than follow the path through the bog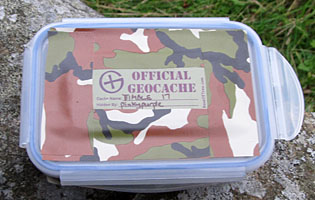 1st October 2013 – Timble Eighteen GC4P9X5 – cache #2899
The footbridge here was washed away in the floods last winter, so if the weather is similarly wet this year the walk will be halted here … but maybe the suitably bank straddling fallen tree just a few yards upstream could be used as a crossing !
The cache wasn't easy to find, as others have said the GPS signal isn't clear so it took a bit of searching out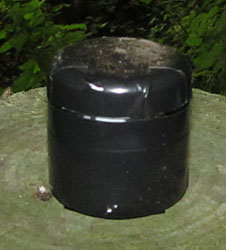 1st October 2013 – Timble Nineteen GC4P9Y1 – cache #2900
The cache was just lying on the ground when I got there… so an easy find !
I put it back where I'm sure from the hint it is supposed to be hidden
My 2,900th cache find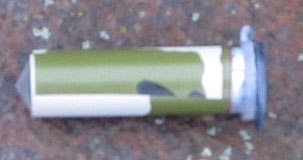 1st October 2013 – Timble Twenty GC4P9YM – cache #2901
Under the trees the GPS was nowhere near locked on, said I still had 45 feet to go to the cache when I saw some obvious cachouflage… It settled down to saying I was 12 ft away while I signed the log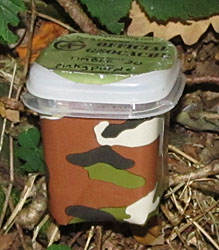 1st October 2013 – Timble… The Bonus GC4P9CY – cache #2902
As usual I hadn't taken a notepad with me so was scribbling down the bonus numbers on the back of a petrol receipt… still at least I remembered to note down all the numbers (I usually forget to do so) having the numbers made finding the bonus straightforward.
A nice walk round, My GPS said I walked 5.83 miles and took 3 hours 2 minutes to do the lot