Home » Geocaching
Caches No's 2867 to 2881 – Goldilocks, The Three Bears and More Drive-by's
Sunday morning, and an email pops up at 11:30 informing me of the publication of two new nearby caches by my friend Goldfish58. Do I rush out now for the FTF, or finish preparing and eating the Sunday Lunch ?
So one pork chop with roast potatoes and veg followed by apple and blackberry meringue (made with apples of the tree in the garden and blackberries from the back hedge) later I drove up to Fewston Reservoir car park
Not a space in sight ! Lovely sunny Sunday afternoon and as it's unlikely we'll get many more of these this year everyone was out enjoying it.
29th September 2013 – Goldilocks Cottage GC4P84J – cache #2867
Fortunately after a minute or so, someone drove out so I parked up and walked across the dam to the woods.
Never been up these paths before, but I could see which of the paths I wanted the one into the woods, not the fisherman's path by the water… well by where the water would be if the reservoir was anywhere near full !
The cache made me laugh, I think after the first serious rain it will need some new camouflage, but right now it is great just the way it is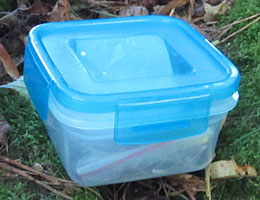 29th September 2013 – Three Bears Cottage GC4P84Q – cache #2868
Walked up from Goldilock's house and wasn't too sure where to go, but then saw a trail leading off the main path towards the co-ordinates, whether the previous finders trail or the Cache Owners trail I couldn't say.
The GPS wasn't too accurate under the trees and was giving me the GZ as being slap bang in the middle of three trees… so I chose one to look round, no cache, chose another, no cache… went for the third, and there was the cache… I always choose the wrong one first, it's a gift I have !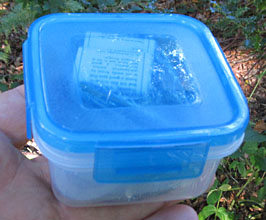 29th September 2013 – Fewston Woods GC – cache #2869
This is on a narrow road, I am glad I didn't meet anything coming the other way as I couldn't see many passing places (and I was looking just in case !)
I had just been to find Goldfish58's new caches at the end of the Reservoir so was not surprised to see that she had visited this cache earlier in the morning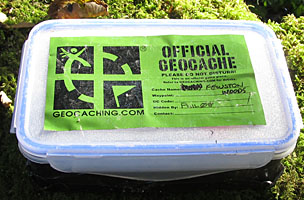 29th September 2013 – Ye Ole Survey Monuments GC45CC – cache #2870
This time I am logging YSM125 Skell Gill – my 22nd time of logging the YOSM cache
As I still had plenty of afternoon left I decided to go for a few drive-bts, this first was an easy to find rivet in a large rock at the edge of a pull in on the road across the moor.
I've stopped here before to look for the nearby cache, but didn't realise then that there was a YOSM location here.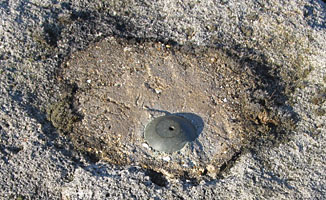 29th September 2013 – A168-Old Great North Road#8 Finally at Dishforth GC4P2GA – cache #2871
Having done the SWS series a couple of weeks ago I thought now this one was finished I would have a go at these, same road but South of the SWS caches between Wetherby and Dishforth… Due to the journey I was taking I did them backwards, starting here at No. 8
I had a problem here, with a car parked in the parking spot, so I toured round the village and then pulled up where I could see the car, in a couple of minutes another car came along and parked, and a couple of minutes later they both left – so I moved in and quickly found the cache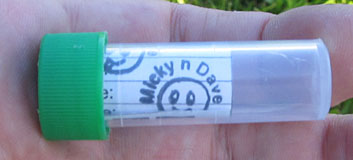 29th September 2013 – A168-Old Great North Road#7 Leeming Lane GC4P2G2 – cache #2872
Obvious trail to the cache through the long grass after all the visitors the previous couple of days (the cache was published 3 days earlier and had had several visitors before me) !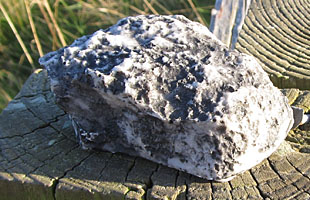 29th September 2013 – On The Way To Work No.3 The Windmill GC2RY6Z – cache #2873
A short diversion off the A168 brought me here, I pulled in to the gateway on the other side of the road, no doubt as to where the cache would be (I think all the 'Way to Work' caches are at mileposts), but I was amazed by the amount of traffic passing on this minor road on a Sunday Tea Time… took ages before there was a break in the cars so I could cross safely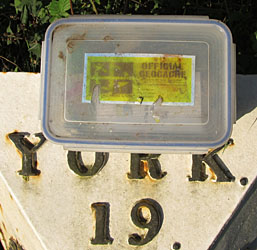 29th September 2013 – Devils Arrows GC44FX4 – cache #2874
Another minor diversion to get this cache. Been here before for the original cache, been here before many times to go to the nearby wood yard – I used to dabble with wood carving in my spare time, before Geocaching took it all up !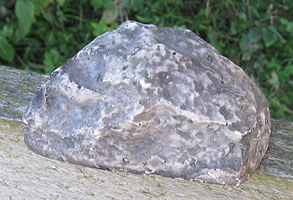 29th September 2013 – 168-Old Great North Road#6 GC4P2FR – cache #2875
Took me an age to find this – well it was just about sunset and the sun was so low in the sky I couldn't see anything much, so I was going by feel as much as sight… and as it's used as a rubbish dump there are some places you don't want to feel about in !
Eventually I did spot the cache and wondered how I could have possibly missed seeing it 5 – 10 minutes earlier… I guess because the sun was in my eyes !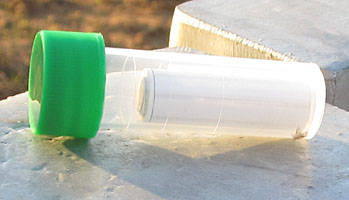 29th September 2013 – A168-Old Great North Road#5 Refill please GC4N5GF – cache #2876
This was on the opposite side of the road to where I expected it to be, well I was heading south and the series laid out going north and, well I was expecting to have to cross the road so people doing it the right way wouldn't… but they would ! Eventually I got to the correct side of the road and quickly found the cache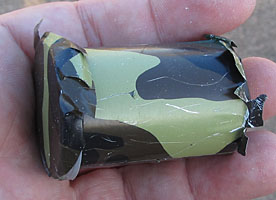 29th September 2013 – A168-Old Great North Road#4 Claro House Farm GC4N5B1 – cache #2877
A relatively straight forward find once I had looked around to see what was there and worked out what the hint must mean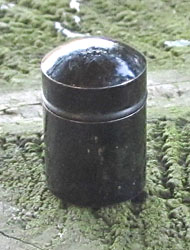 29th September 2013 – A168-Old Great North Road#3 GC4N3J8 – cache #2878
As with previous cachers the GPS had me looking at one particular place – then when I couldn't find it I had a look at the cache logs, read what others had said and turned around to find that the cache was behind me…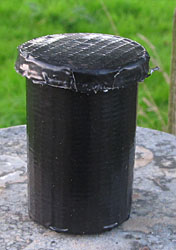 29th September 2013 – benji's walk 7 GC4M0ZV – cache #2879
I did this as an isolated driveby but it's really part of a 10 cache series, I will have to come back and do the rest of them some day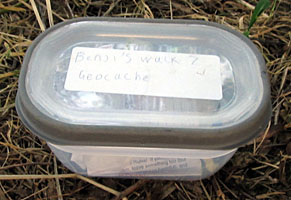 29th September 2013 – A168-Old Great North Road #2 Deighton Bank GC4N3J1 – cache #2880
A nice easy find, and even though I was going south rather than north there was no problem parking as I just pulled off onto the hard shoulder (?) on the south bound side of the road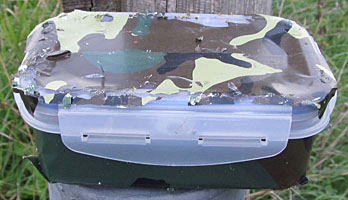 29th September 2013 – The Great North Road … Kirk Deighton Northbound. GC2PC4C – cache #2881
Some inquisitive cows just the other side of the fence made this find noisier than expected !
Somehow I was expecting this to be the last (or at least first) cache of the A168 series, but it's not, it's an unconnected cache – which means I will have to go back to get the missing cache on another day as by the time I realised I was five miles away and it was really getting too dark to go back for it