Home » Geocaching
Caches No's 4823 to 4827 – Caching Here, There and Elsewhere
If you look at years back up to 2016 on this cache blog you will see that I used to go to Norfolk every summer (see cache 52, 630, 1299, 1912, 2708, 3335, 3692, 4060) but then the last couple of years I have been too busy with organising the 2018 Mega to go, and to tell the truth I wasn't really thinking of going this year.
But then Angel78 said that she wanted to go but she hadn't got a tent to sleep in, so I had to play the knight in shining armour and provide camping facilities for her
20th July 2019 – A Fine Pair # 913 ~ Tottenhill GC792QP cache #4823
So we went to Tottenhill Village Hall and camped on the football pitch as usual, (I tried to work out how many times I had been, I think it was about the 16th time).
While there I only found one cache, the Fine Pair cache… which was a magnetic nano… I say was because after I had signed it it dropped out of my hand into the long grass and though Angel78 and I made a fingertip search of where we thought it had dropped we couldn't find it. So I wrote an apology to the CO who will replace it at some point in the future
24th July 2019 – Wharfebank #1: Otley Mills GC87JJT cache #4824
Back to work and back to picking off caches on my way home from work
I was surprised how busy it was down here on a Wednesday at 5:30pm
There's a lot of Dog poo around the edge of the car park… fortunately none too near the cache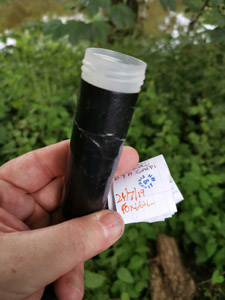 24th July 2019 – WB#2: Mute Swan – Mega Waterfowl GC87JK3 cache #4825
I have been down this path before so I knew what the hint meant before I even set off… easy to find the cache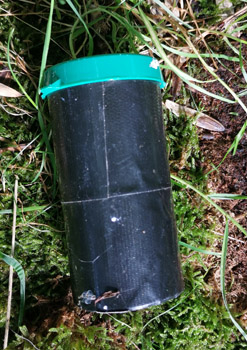 24th July 2019 – WB #3: Mute Swan – Regal Asset GC85T9N cache #4826
This cache wasn't too hard to find, which was good.
There seems to be a family camping down here, tent, chairs, cooking fire etc are right on the path just past cache #3, so I didn't like to disturb them to get to #4 – after all the path goes nowhere so there is no good reason for anyone to be going through their camp – I'll save #4 for another day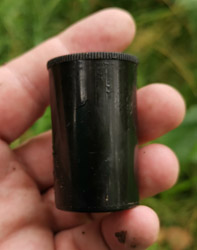 31st July 2019 – Leeds Drink and Chat 19 GC8AF00 cache #4827
Late log (because I forgot until the notification for #20 appeared) but I was there – and arrived quite early for me – i.e. with more than 10 minutes of the event left ! 🙂