Home » Geocaching
Caches No's 4049 & 4051 – York and Croft Events
4th June 2016 –  WWFM XIII – Wear Purple For Yorkshire GC6DJ3J – cache #4049
World Wide Flash Mob time, and again the local one is held in York (I'm not sure why the dates keep changing I mean I remember in 2013 it was on Star Wars day, May 4th) here we are a whole month later).
There was a good turn out and a lot of people wearing Purple, both our Mega 2018 shirts and their own purple garments…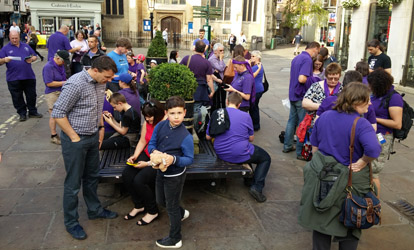 12th June 2016 – Meet in Croft – Yorkshire 2018 Roadshow GC6HD3F – cache #4050
Another weekend, another caching event… a bit further away than I'm used to so some new faces (and some familiar ones)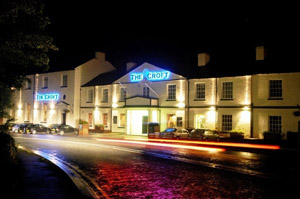 12th June 2016 – Church Micro 6105…Croft-on-Tees St Peter's GC6KF3N – cache #4051
I've not been to Croft other than on Geocaching expeditions, the last time was on my way up to the Ayr Mega – and I seem to remember doing a cache in this exact spot then (GC58FMR). This time though I was with the group that rushed out of the pub next door as soon as the cache was published… I was the last of the group to get there – but I was the only one with a pen!
In typical cacher fashion they were in such a rush to get the FTF they hadn't taken a writing implement with them.