Home » Geocaching
Caches No's 3801, 3802 & 3803 – Church Micro, Swan & Cygnet
Another weekend, another event. This time on the edge of Wakefield on a Sunday teatime. So I had opportunity after lunch to set off a bit early in search of the 4 Church Micros in Ossett, I though maybe an hour and a half would be long enough to find the four multicaches, but I underestimated and so didn't get the last one as it was a fair way off the nearest road and I had run out of time to walk it.
 13th September 2015 – Church Micro 7277…Ossett – Trinity GC5MN83 – cache #3801
This multi-cache had an easy set of clues on the noticeboard outside the church and then a short trip to the final, where finding it was easy once I realised that it wasn't in someones garden, just close to it.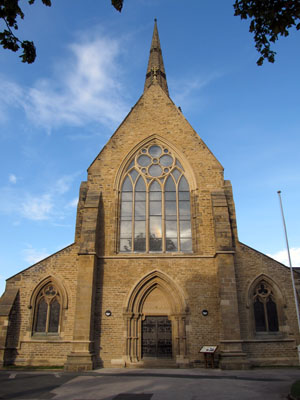 I then went for the Church Micro 7276… Ossett Kings Way, but there were too many people about at the GZ to let me search for it
13th September 2015 – Church Micro 7274…South Ossett GC – cache #3802
Finding the right gravestone for the clues was the most difficult thing about this one – eventually I decided which it should be and fortunately got it right. Walked through the park for the cache, which didn't take too long to find as I followed the hint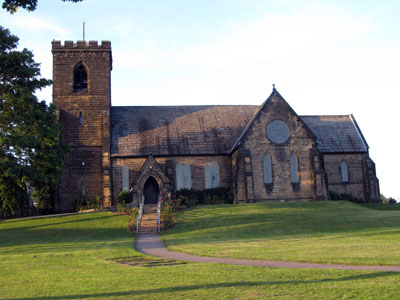 I then went to Church Micro 7275… Ossett St Ignatius and got the info for that one, but didn't have time to go and look for it, so along with Kings Way will have to save it for another day…
13th September 2015 – SWAN & CYGNET  GC61HNZ  – cache #3803
A good event, chatted about caches, ridiculed the Munzeers, entertained people with Periscope (an app whereby you can watch video broadcast by other users all around the world… so we were on one table using our phone to watch ourselves on video being broadcast from Bob Adams phone on the next table… Modern technology is great !
Not so much fun getting home, M1 shut at Jn41 which diverted you onto the A650 which was blocked up and a half hour crawl all the way to Tingley roundabout.