Home » Geocaching
Cache No's 2475 to 2489 – World Wide Flash Mob X
May the Fourth is International Star Wars Day… and this coincided with the date picked for the tenth World Wide Flash Mob (WWFM-X). The idea of the WWFM is that all over the world cachers get together simultaneously for a 15 minute Flash Mob, so while the event is at lunchtime in the US it is at the same moment, i.e. 6PM, in the UK etc.
My local event was in York, so in the late afternoon I set off to join in the madness
5th May 2013 – Bridleway Hideaway. GC1KM78 – cache #2475
A relatively quick find on my way to York. I had tried to find this one last year but found the place too overgrown, thanks to the drainage work that has recently gone on there are no nettles and the cache is relatively accessible.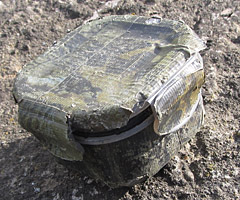 5th May 2013 – York Bridge #7 Scarborough Bridge GC1KDWC – cache #2476
I arrived in York and parked for the Flash Mob about 40 minutes early so I had chance to pop across the bridge for this cache…
Lots of people about but with the hint I just reached in and grabbed the cache without stopping and took it down to the riverside to sign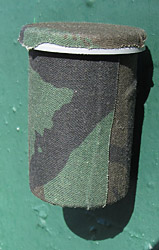 5th May 2013 – St Mary's Abbey GC4595V – cache #2477
The Museum Garden was full of people at 5:15pm so I went up and sat down by the fence, reached back and grabbed the cache… in full view of anybody who cared to look at what I was doing, but nobody did !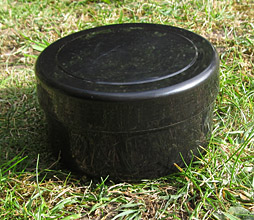 5th May 2013 – York Micro # 3 – Jorvik Vikings GC19YG0 – cache #2478
I have been in the place where this cache is hidden many times since it was placed, but it has always been at busy times when there has been no chance of getting the cache, just before the Flash Mob there was only about 3 people in the square so it was easy to get to the cache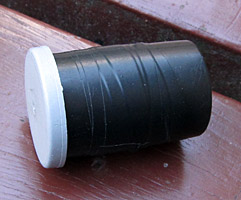 5th May 2013 – WWFM X – York – May the force be with you GC4504P – cache #2479
What an excellent turn out on a sunny evening, many in Star Wars themed clothing (I wore my tee shirt with my Facebook avatar on it, which as it is the lego Darth Vader fitted in quite well)… There are 71 people visible in the photograph and there were several more out of shot / unseen… I believe the records show there were 105 there in total – which as far as I am aware makes it the biggest one in the UK

5th May 2013 – These Parking Charges Are FM Ridiculous!! GC41KGV – cache #2480
An easy find at 6:30pm after the Flash Mob… a cache by the ticket machine in a busy car park, but at this time of the day there was hardly anyone about so no need to be too stealthy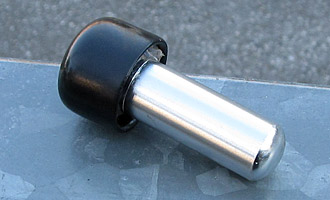 5th May 2013 – York T.B. Sleepover GC499HM – cache #2481
Another car park cache found after the Flash Mob… the only people who saw me were going back to their car dressed in Star Wars costumes so I wasn't bothered about being muggled by them !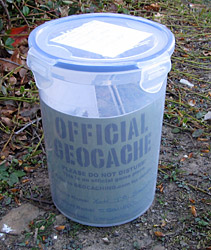 5th May 2013 – York Micro #12 The Moat GC1N5VC – cache #2482
There is a caching guideline that says caches should be placed at least 0.1 miles or 160mtrs apart. This cache is in the moat below the corner of the city wall, the nearest cache to it is under a bench on the corner tower on top of the wall – probably only 20 – 25 mtrs away… but you can't really get from one to the other without going the long way round !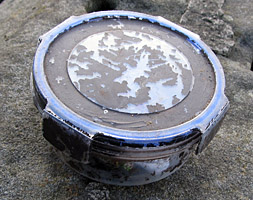 5th May 2013 – Off Yer Trolley – York City Centre (Mk II) GC2F9WA – cache #2483
I haven't got a clue what the hint means for this cache, but the co-ordinates were spot on so an easy find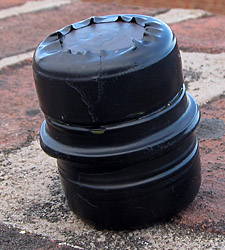 After this I didn't find GC3PN0B Silver Bridge
I looked for this with no success… Not helped by the facts that although the CO says the cache is near the bridge the co-ordinates (and the satellite view) show the cache to be 50 ft from the bridge at the side of a building
I think you look even more conspicuous and suspicious hanging around in the early evening when there are few people about, so I didn't look for too long, at least I will still have a cache to look for next time I go to York
5th May 2013 – A Vodka and Orange Bartender, Hold the Driver GC3QABD – cache #2484
A little garden area by the side of the river. Quiet down here in the evening, and once I read the hint I quickly spotted the likely candidates for the cache…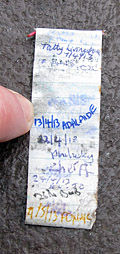 5th May 2013 – York Micro #17 St Denys GC1N5XZ – cache #2485
A prescriptive hint made for a quick find, which was good as it is in a busier part of the city.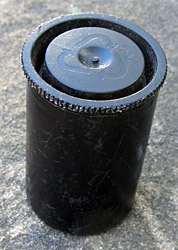 5th May 2013 – The Highwayman's Rest – York GC26247 – cache #2486
Another easy find on the railings of the cemetery where Dick Turpin is buried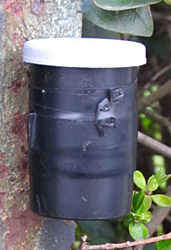 5th May 2013 – York City Walls Trail #5 GC23VTH – cache #2487
This cache took me a remarkably long time to find for what it is, a 35mm pot magnetically attached to a bench… fingertip search potentially not helped as I was sitting right on top of it !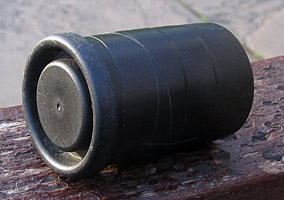 5th May 2013 – York Micro #19 York Memorial Gardens GC1NC5J – cache #2488
Last cache of my sweep clearing up my unfound York caches after the Flash Mob.
At 8:30pm this area is empty of people so finding the cache was straightforward without having to disguise what I was doing
5th May 2013 – RUPERT'S DEFEAT GCKVZK – cache #2489
A quick drive by on the way home from York… The whole area had obviously been under several inches of water all winter, but the flood had receded enough so that there was a dry 'sandbar' to the cache site ! (though there is still water either side of that)