Home » Geocaching
Caches No's 2201 to 2208 – Yet another trip to Norfolk
My annual Autumn trip to Hunstanton in Norfolk (see 850, 1,250 & 2,000 caches ago). This time I did not do any caching on the way down, mainly because I was going via Nottingham, and there weren't any suitable drive-by's on my route !
What Adam (UKCacheMag) had done was arrange a 15 minute Flash Mob meet in Hunstanton on the Saturday afternoon of our trip, at 1:14pm on Nov 10th… i.e. 10/11/12 13:14… we didn't know whether there would be any more people there than just him and me !
10th November 2012 – Fishy Flash mob GC3Y237 – cache #2201
So there I was… 13:13 and 45 seconds… and no sign of Adam… but several suspicious looking characters hanging around the paths near the spot…. So I thought I had better get the event started without him… I approached the nearest couple and as soon as we got talking everyone else came over… Adam arrived at 13:20 professing to be 4 minutes early (strange, why would you think 10/11/12 13:24 was a significant time ? – later he changed his tale to say he thought the time was to be 1:23… I think he was just late !)
It was good to meet everybody and stand around chatting for far longer than the 15 minutes… in fact it's a good job there are no traffic wardens in Hunstanton on a November Saturday as I parked thinking that I was okay leaving the car in a 45 minute space… it was an hour and a half before I got back to it !
Quite amazing how far people turned up from (- apart from Adam from Coventry, Tracy from Dunstable and myself who come to Hunstanton every year) people seemed to have come from all over Lincolnshire, Norfolk and Cambridgeshire.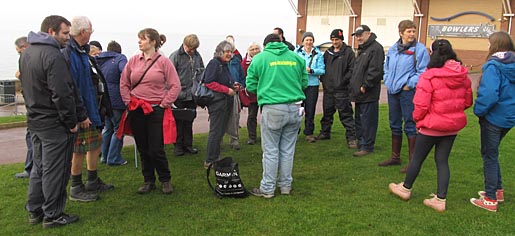 12th November 2012 – On the Ringstead Road ICT GC3QNG7 – cache #2202
As with previous years there had been some new caches put out near Hunstanton by local cachers in the 12 months since I was here last, so on my way home I went off to find them… this one was a nice easy on with an obvious cachers path to the GZ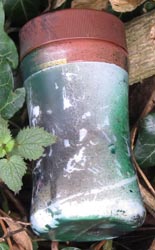 12th November 2012 – On the Ringstead Road Ash GC3QNFZ – cache #2203
This cache took longer than it should to find as I was looking on the wrong side of the hedge… it was a bit of a struggle to get through to the other side so at first I discounted the field side as a possible hiding place, but in the end there was no option but to push through and look… and find the cache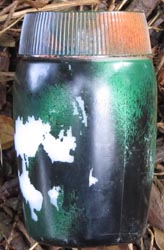 12th November 2012 – Thumbs Up !! for Norfolk GC3QNF8 – cache #2204
I thought I might have to miss this one out as the farmer was working in the field… but then I found I could reach the cache from the road side of the hedge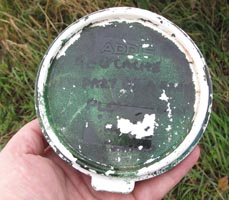 12th November 2012 – On the Sedgeford Road – Norfolk GC3QNFD – cache #2205
A nice easy find in a dead tree… it was the second place I looked as there were two similar trees together !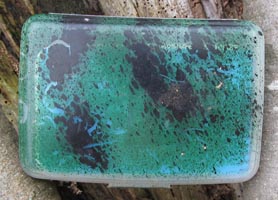 12th November 2012 – Church Micro 2099. Snettisham St Marys GC392FZ – cache #2206
I was expecting this cache to be on a nice quiet road, but there was a constant stream of cars up and down making getting to the cache (on the opposite side to the footpath) quite difficult – then when I got back to the car and drove on to the junction I found that the main road was shut and this was the diversion !
12th November 2012 – Sing Along GC37DDE – cache #2207
A puzzle cache that I solved easily enough at home a few days before my trip, and finding the cache wasn't much harder… though one huge long bramble was particularly vicious to me 🙁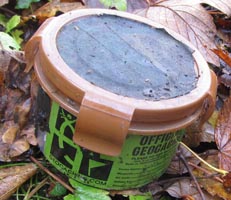 12th November 2012 – Sutton Bridge bridge! GC2MXVE – cache #2208
Although it's over 125 miles from where I live I've driven over this bridge at least twice a year every year since 1985… so I remember before the bypass was built around the local villages of Long Sutton and Sutton Bridge and remember looking down onto the workers building the current A17 when the road east of the river went on top of an embankment… and it was by the gates at the end of the old road that I parked to visit this cache.
Although I must have been over the top about 80 times, this was the first time I've been underneath the bridge… I won't say it's the first time I've stopped at the bridge at all because I did stop just by the roundabout on the other side on my way down to Hunstanton for 10 minutes or so when they opened the bridge !
The cache was easy enough to find and it was nice to stop and reminisce to myself about the trips I've had over the bridge