Home » Geocaching
Caches No's 1806 to 1845 – The Tank Road from Middleham
Sunday, and after finding 31 caches the day before I was out to spend another day caching and find some more, and as the weather looked like it was going to be okay I was quite content to do a similar thing to the previous day, a few drive-bys, then a walk, then some more drive-bys and I decided that I would go back north to near Masham again, Coverdale Cache'n'dash on the way there, then the Horses For Courses 3 mile walk at Middleham and then the Tank Road Ride at Catterick to end up with
24th June 2012 – Coverdale Cache "N" Dash – Micro B GC1G4T5 – cache #1806
The trip started off poorly really in that I didn't find Coverdale Cache "N" Dash – Micro A GC1G4T2 – the co-ordinates led me to a large rock on the side of the road, and that was really the only feature around, but I had no joy in finding a cache anywhere – and it was pouring with rain and cold and breezy so I didn't hang around long, but instead drove up out of Wharfedale into Coverdae where the sun was shining and the sky was blue and the only things preventing me finding cache B were the sheep, who soon moved as I got out of the car and walked towards them
24th June 2012 – Coverdale Cache "N" Dash – Micro C GC1G4T9 – cache #1807
This cache was fairly easy to find, except that as I walked up the track that appeared to lead to the cache site I found that I was on the wrong side of the fence to where the cache was… so I had to back track and find another way along the riverside to the spot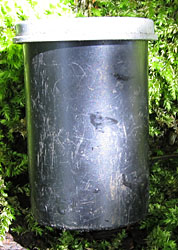 24th June 2012 – Coverdale Cache "N" Dash-Micro D GC1G4TG – cache #1808
Although the description of this series says that each cache has a place to park for this cache that would just be pulling off the road onto the grass verge, and we've had so much rain latey that I didn't want to risk that ! so I abandoned my car in the road and hurried to find the cache, fortunately just easily found in the bole of a hawthorn tree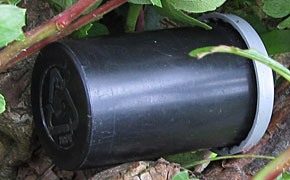 24th June 2012 – Coverdale Cache "N" Dash North/East – Double Multi GC1G4V0 – cache #1809
As I hadn't found Micro A I was missing some numbers for the bonus, but I could make a guess at one of them, and so get some West co-ordinates… plotting them on memorymap gave one spot where the road crossed those W co-ords and so I tried there for the cache, and found it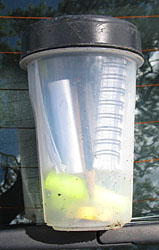 24th June 2012 – HFC 1 – They're Off GC3H7H6 – cache #1810
Once I'd arrived in Middleham I parked up and set off on the Horses For Courses series, which starts along a footpath by Middleham Castle with possibly the easiest cache of the series, hidden at the base of a wall covered by a rock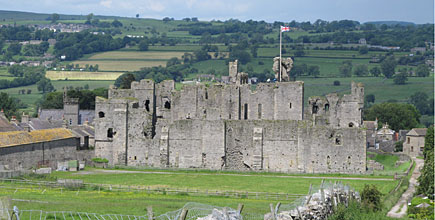 24th June 2012 – HFC 2 – First Hurdle GC3H7HC – cache #1811
The hint said near the fence post, the description said not in the wall, that didn't leave many potential places for the cache to be hidden, but it still took me a while to find it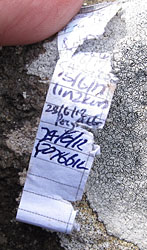 24th June 2012 – HFC 3 – Rein Back GC3H7HW – cache #1812
Taking a while to find a cache got to be familiar on this series… the hint for this cache said hawthorn tree, well there were two, and both old and gnarly and the cache was small and well hidden, I guess I was here nearly 20 minutes before I found it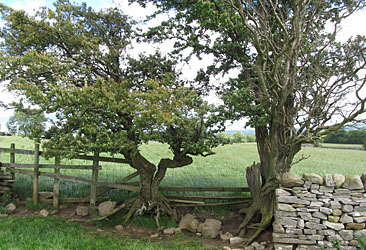 24th June 2012 – HFC 4 – Tight to the Rails GC3H7J9 – cache #1813
This one was easier… a 35mm film tub hidden in the roots of a tree covered by a rock, although the co-ords seemed to be a bit out I spotted the cache quickly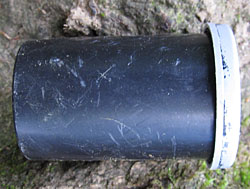 24th June 2012 – HFC 5 – Up and Over GC3H7JJ – cache #1814
This cache was so difficult to find that I was on the point of giving up after 15 minutes of searching, Hidden in the undergrowth in a morass of vegetation, I just decided to have one last look at the cache logs where there was a note from the owner saying that the cache needed putting back carefully and I suddenly realised exactly what that meant and that I had had the cache in my hand at least twice already !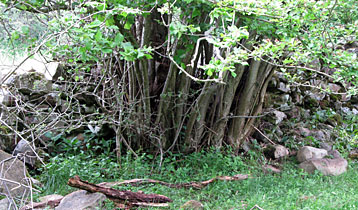 24th June 2012 – HFC 6 – Second Furlong GC3H7JY – cache #1815
'Ivy covered tree' the hint said, well there was only one in the vicinity, so the cache wasn't too hard to find

24th June 2012 – HFC 7 – Hard Going GC3H7K8 – cache #1816
I spotted this cache from the path as I was walking along not even realising that I was that close to the co-ordinates… Spoiler Alert ! the reason I spotted it was that even though it had a nicely constructed hide you don't get short lengths of branch with 2 neatly sawn ends in an unmanaged woodland…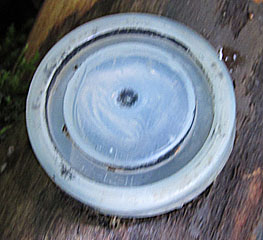 After this I didn't find HFC 8 – Water Jump GC3H7KK – My only DNF of the series, there was just no GPS lock with the trees and the steep banking, I searched for 15 minutes but never really knew which tree I should have been searching around or what I was supposed to be looking for as the cache size wasn't specified… of course when I got home and checked previous logs there was a nice picture of someone holding the cache infont of the tree where it was hidden, so I would have been able to find it if I'd had that picture with me.
24th June 2012 – Under 'Cover' GC2T65E – cache #1817
The description for this cache assumes you are approaching the cache from the other direction and gives the hint 100 paces west of the Horse of Troy – so I had to walk a hundred paces further than the cache to see what the clue refers to !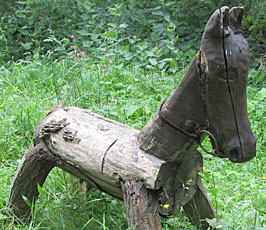 24th June 2012 – HFC 9 – Hard Going GC3H7VC – cache #1818
A rain shower came over just as I was approaching this cache, which was alright as the tree it is hidden by gave me shelter, and also gave me a good reason to be hanging around while some walksers passed going the other way… I do sometimes wonder at the common sense of some walkers who are out on a day where the forecast is for rain, fighting their way down a path overgrown with nettles and thistles and wearing just a T shirt, shorts and walking sandals… seems mad and painful to me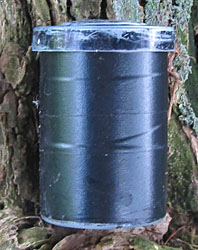 24th June 2012 – HFC 10 – Final Furlong GC3H7VQ – cache #1819
I was concerned as I approached that the co-ordinates seem to point to an area several inches deep in water… but fortunately the cache was just on the edge of the puddle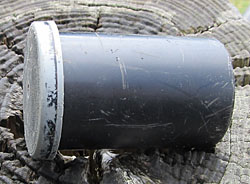 24th June 2012 – HFC 11 – The Chair GC3H7W4 cache – #1820
As I have said before, I do like a cache near a handy bench to sit on while I fill in the log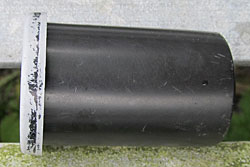 24th June 2012 – HFC 12 – Home Straight GC3H7WD – cache #1821
I found this cache quite easily once I'd searched the fence and gatepost on the other side of the path first !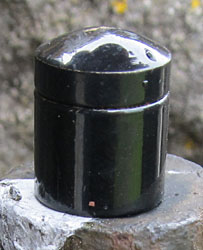 24th June 2012 – HFC 13 – Final Hurdle GC3H7WK – cache #1822
A couple of friendly horses were not budging from the corner of the field where the path goes and the cache is hidden… fortunately I could reach the cache from the other side of the gate without having to persuade them to move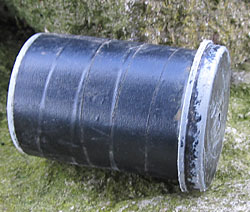 24th June 2012 – HFC 14 – Winning Post GC3H7X1 – cache #1823
I said the first cache was the easiest of the series, but this one to finish the series was just as easy to find, hidden under a rock at the base of a wall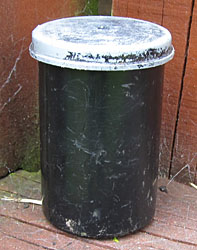 24th June 2012 – TankRoad Ride 1 GC2PKMG – cache #1824
A few miles from Middleham is Catterick Garrison, an army town with a large area of land set aside for training squaddies in the fine art of keeping a tank pointing in the right direction over rough terrain, abd this practice area is surrounded by a nice wide road with nice wide entranceways for novices to drive tanks around, and so is great for a cycle-by or drive-by caching series.
Cache #1 is one of the few that requires a little bit of a walk along the verge from a parking place down to a roadside tree to find the cache hidden behind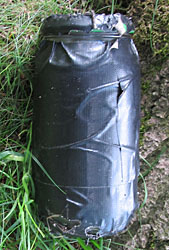 24th June 2012 – TankRoad Ride 2 GC2PKMR – cache #1825
And Cache #2 was one of the few that didn't have a large parking spot, just a small gateway that I missed at first and had to turn round and try again, easy to find once I'd got the right parking spot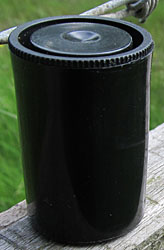 24th June 2012 – TankRoad Ride 3 GC2PKN5 – cache #1826
A huge expanse of concrete to park on and an easy to find cache hidden by the fence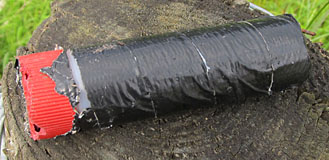 24th June 2012 – TankRoad Ride 4 GC2PMF8 – cache #1827
As with cache #3, another huge expanse of concrete to park on and another easy to find cache hidden by the fence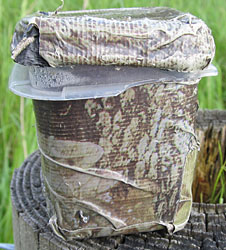 24th June 2012 – TankRoad Ride 5 GC2PKNC – cache #1828
I had a bad feeling as I approached number 5 as there was a camper van parked next to it, but my worries were groundless as it turned out to be empty, the cache itself, hidden by a large roack was easy to find once I had found the rock – which wasn't easy to find as it was hidden in thick vegetation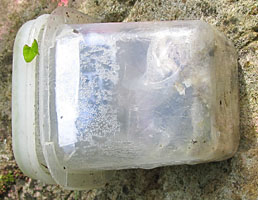 24th June 2012 – TankRoad Ride 6 GC2PKNH – cache #1829
I parked up on the concrete and just followed the cachers path straight to the cache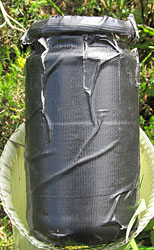 24th June 2012 – Not Out of Bounds – Just GC1K230 – cache #1830
The hint said hidden by heather, and there was only one heather bush in sight, so straightforward to find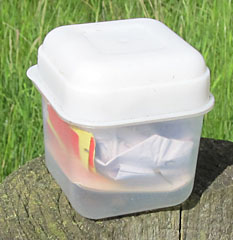 24th June 2012 – TankRoad Ride 7 GC2PKNQ – cache #1831
There were a couple parked up at the other end of the layby, they probably wondered what I was doing poking around in the bushes, but I found the cache easily enough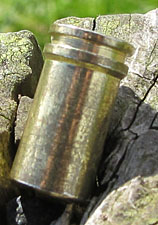 24th June 2012 – TankRoad Ride 8 GC2PKP1 – cache #1832
'Short Stuff' was the hint, I wasn't sure what it meant when I read it, but it made me smile when I saw one short fence post in a row of tall ones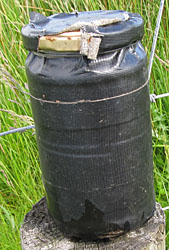 24th June 2012 – Another inbetweener GC2QX03 – cache #1833
For this one the clue said it was hidden in a tree and there were two trees to choose from, as I was deciding which one to search first I spotted the cache
24th June 2012 – TankRoad Ride 9 GC2PKPD – cache #1834
This cache was by the main entrance to the tank driving course, and so had a huge expanse of tarmac to park in, but as it was tea-time on a Sunday there were no tanks about. The cache was probably the hardest to find of the series because the vegetation had grown up to make getting the cache impossible to see and difficult to get at

24th June 2012 – TankRoad Ride 10 GC2PKT0 – cache #1835
It was about here I realised that I didn't have that many numbers for the bonus yet, I looked at where the number had been in some of the others, but there wasn't one there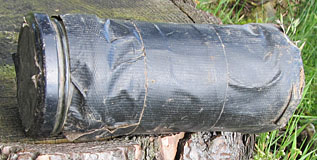 24th June 2012 – TankRoad Ride 11 GC2PKT4 – cache #1836
A lamb was in the gateway as I pulled up to this cache, trying to get back to it's companions on the other side of the fence, I would have helped it if I could, but it ran off down the verge as I approached, leaving me just to find the cache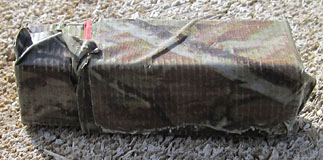 24th June 2012 – TankRoad Ride 12 GC2PKTC – cache #1837
The only place to park here was at the end of a little side road, probably not a road that sees much traffic, but I wasn't happy about abandoning my car at the road end, but as there was nowhere else I just had to hurry… and failed at that as I was looking at the clue and the cache, when I found it, didn't seem to be closely connected to it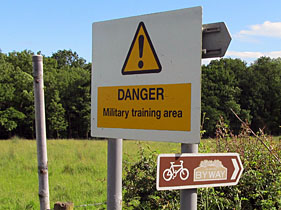 24th June 2012 – TankRoad Ride 14 GC2PKTJ – cache #1838
I couldn't see anywhere to park except on the other side of the road, and as I had a car following closely on my tail I couldn't just stop and turn in – so I had to drive a couple of miles down the road until I found somewhere to turn round in and come back.
After I had found the cache I realised I had missed out number 13 !  But I was pointed in it's direction anyway, so it wasn't a problem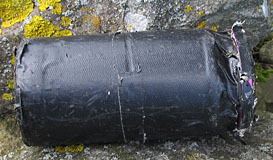 24th June 2012 – TankRoad Ride 13 GC2PMFW – cache #1839
A straightforward find, but the log was just a sodden mass (actually there were a couple more with logs I couldn't sign but I can't remember which they were) I did however manage to note the bonus number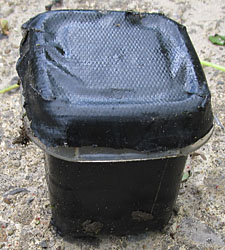 24th June 2012 – TankRoad Ride 15 GC2PMG0 – cache #1840
As I was driving down the road looking for somewhere to turn round to get back to number 14, I saw a little pulling off place at the side of the road and thought I bet the next cache is hidden there… and it was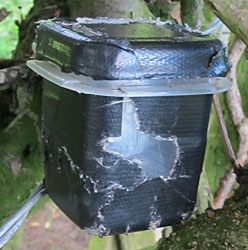 24th June 2012 – TankRoad Ride 16 GC2PMG4 – cache #1841
One of the most obvious piles of sticks I have ever seen was covering this cache… though who but a cacher would ever be wandering around there anyway I don't know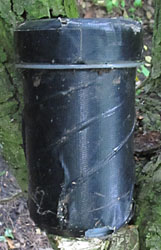 24th June 2012 – TankRoad Ride 17 GC2PMG7 – cache #1842
Another cachers path led me straight to the cache… and straight back again when I realised as soon as I had got back to the car that I hadn't got the bonus number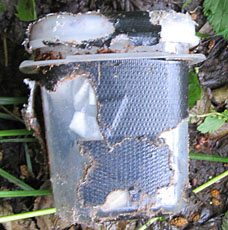 24th June 2012 – TankRoad Ride 18 GC2PMGB – cache #1843
And a straightforward cache to finish the series, though as this was next to a bus stop almost opposite the main gate tot he army base I wouldn't have been happy about trying to find this cache at a time when there were more people about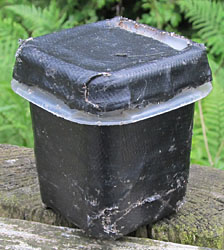 24th June 2012 – TankRoad Ride Bonus GC2PMGN – cache #1844
I had found all 18 caches, and amazingly had 11 numbers, so I'd only missed a couple and they didn't appear to be vital ones.
I wrote out a set of co-ordinates that I thought were right and plotted them on memorymap… I wasn't convinced they were right as they were nearly half a mile up a footpath away from the road… not a drive by and I wasn't sure about the cycling right of way either – but they seemed possible, so I went for it, and when I got to them was rewarded with signs of previous searchers i.e. a cachers path heading off thetrack into the trees, and then after a couple of minutes looking I spotted the cache.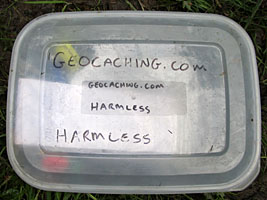 24th June 2012 – An inbetweener GC2QWZX – cache #1845
The last cache of the day, it is actually between TankRoad 2and 3, but there had been a couple of cars parked near it when I had gone round before so I went back after finding the bonus and found the cache… my 40th of the day, making it my best days caching so far (I think 32 had been my previous best)