Home » Geocaching
Caches No's 1293 to 1298 – The end of the Skeg to Ness trail
14th July 2011 – Skeg to Ness #207 GC23X3C – cache # 1293
Still on my way home from Wales, I ended up in England, at The Wirral, and just a few miles from the Ness Gardens which markt he end of the Skeg to Ness cache series… so it seemed like a good idea to visit the last cache in the series, and possibly a few more on the way home
Some people had logged that there was nowhere to park, which I found strange as although the cache is at a gatepost the other side of the road and about 20 yards from the Gardens, there is a large car park for the gardens which is free and available when the gardens are open, and there would be a large gateway to stop in if the car park was closed.

14th July 2011 – Deceangi Drive-by series 50 – Ness View of Wales GC2QJT5 – cache # 1294
Just around the corner from the Garden centre is this cache, hidden behind a telegraph pole next to a gap in the hedge… apparently you can see Wales over the Dee estuary… but it's a rather dull view that I didn't bother photographing !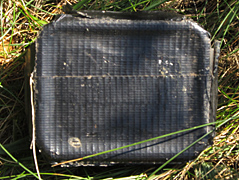 14th July 2011 – Skeg to Ness #205 GC23X3Q – cache # 1295
Another of the Western caches of the Skeg to Ness series that really has no sensible place to park.. it's on a right angle bend in the road. okay there's a farm track that goes off the bend, but if you park in it there's almost bound to be a farmer come along and want to go down it… just like there was when I was there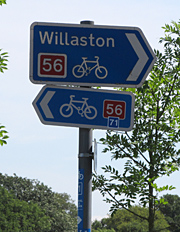 14th July 2011 – Skeg to Ness #202 GC240Q5 – cache # 1296
This cache had me looking for ages in the hedge at one side of the road, the GPS was a bit dodgy as there were plenty of trees in the area and the hint didn't help me much… then I crossed over the road and found the cache straight away !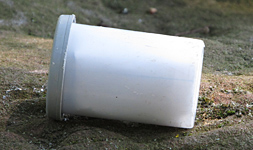 14th July 2011 – Skeg to Ness #200 GC240QD – cache # 1297
A very straightforward find, with a nearby safe place to park and not overlooked by anyone but the sheep… if only all the local STN caches were so well sited !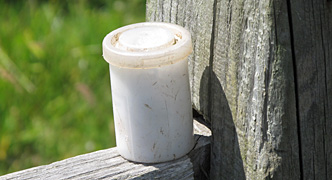 14th July 2011 – Skeg to Ness #199 GC240QJ – cache # 1298
The last cache of my way home (and the 46th of my trip) was hidden in the nettles at the base of a post, and in full view of anyone who is in the nearby farm – like the tractor driver who pulled out of the farmyard while I was stopped there. This was the last of my trip as it was getting towards rush hour and I was still a hundred miles away from home, so the motorway beckoned