Home » Geocaching
Caches No's 947 to 952 – Norfolk Saturday
6th November 2011 – Sunny Hunny GC1G4HR – cache #947
On the Saturday morning in Hunstanton I had to take a walk to the shops, so used the walk as an opportunity to find the two caches in the town.
The first one was hidden in the fork of a tree on a green overlooking the sea, fortunately there was a convenient bench to sit on and look at the view while signing the log.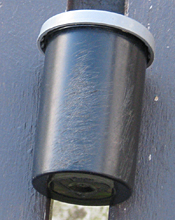 6th November 2011 – Ocean's 10 GC1PYAX – cache #948
This cache was hidden in a car park, in a hole in the wall, probably a very busy place in the summer, but in the first week of November it was deserted.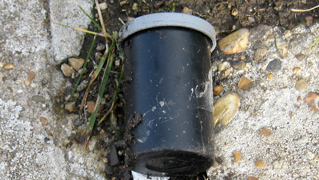 6th November 2011 – Church Micro 1324 St Marys Church, Old Hunstanton GC2E09A – cache #949
In the afternoon I had an hour or two to spare, so I went out for a drive around the local villages to get some more of the local caches. The first was at a church in the old part of the town, the church is probably a busy place on Sunday morning, but on a Saturday afternoon the only people around were ducks on the duckpond by the wall covered in ivy in which the cache was hidden.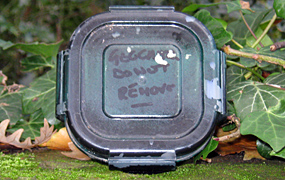 6th November 2011 – End of the Road GC2E09K – cache #950
Next I went to find GC2E09N I Can See The Sea !! but the cache was nowhere to be seen, then I went to the village of Ringstead to find the cache at the church there, but there were a couple of men doing a bit of gardening in the churchyard so I couldn't get near the cache. So it was further down the road to this cache, at the end of a private road and a cache hidden under a length of tree trunk at the end of it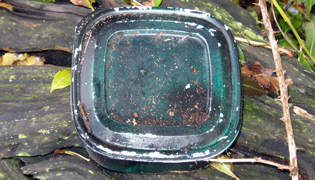 6th November 2011 – Norfolk Haunts – Lavenders Blue ! GC161CP – cache #951
A cache at the village of Heacham named for the Norfolk Lavender Farm that is just outside the village. The cache is magnetic and hidden on a road sign.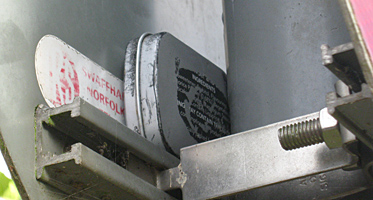 6th November 2011 – Norfolk Haunts -St Marys Church GC1PHZT – cache #952
In the church car park at Heacham, there is a tree and in the tree is a hole and in the hole is the cache