Home » Geocaching
Caches No's 924 to 946 – Driving down to Norfolk
For more years than I care to remember I have spent one or two weekends a year down in the Kings Lynn / Hunstanton area with friends from all over the country, so I've driven the route from home to Kings Lynn 30 times or more and quite enjoy taking my time pottering through all the little villages in Lincolnshire and Norfolk that had the main road (A17) going through them when I first started going but are now by-passed. However, I've been along those roads three times before since I started geocaching and there aren't many nearby caches that I haven't looked for. So for my annual Autumn pilgrimage to Hunstanton this year I planned a new route which took in part of the Skeg to Ness series of caches (which is a 193 mile, 207 cache cross country series of drive by caches running from Skegness in Lincolnshire to Ness on the Wirrall)
There were 83 possible Skeg to Ness series caches on my route, plus a handful of others. Even though I had the journey both ways to do caching there was no way I was going to have time to find all of them, so basically I only stopped at ones where there was easy parking and no-one about.
5th November 2011 – Robin Hoods Well GC2FW0T – cache #924
The first cache I did was before I got down to where my route was diverting. With my family coming from Doncaster the drive down the A1 to there has been familiar to me all my life, and every time I've been down I've passed the little monument that marks a feature known as Robin Hood's Well, I've never stopped here before but this time I did and found the cache easily enough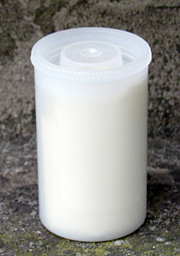 5th November 2011 – Skeg to Ness #93 GC23V9E – cache #925
The first cache of my sojourn on the Skeg to Ness series was easy enough to find, a layby, an Armco barrier on the other side of the road and a magnetic cache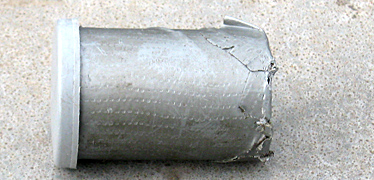 5th November 2011 – Skeg to Ness #91 GC23V98 – cache #926
The next one I stopped at was also easy to find, an entranceway to a private drive and a cachers path leading behind a tree, I just had to wait for the other driver who also pulled up to finish his phone call and go before I moved the stickoflage and grabbed the cache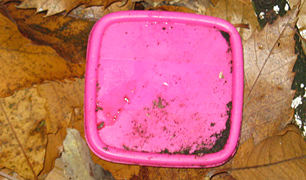 5th November 2011 – Skeg to Ness #90 GC23V8Z – cache #927
This one took a little longer to find than it should have, the clue was 'head height' and there was an obvious fork in a tree at head height, which was the first place I looked, and didn't find the cache. After searching round for about 5 minutes at every other head height possibility I came back to the fork in the tree and looked a little closer, and found the cache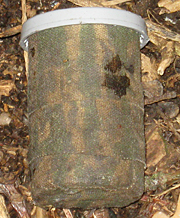 5th November 2011 – Skeg to Ness #89 GC23V8W – cache #928
Another layby, the clue said base of tree, only one tree in the vicinity so it was easy to find the cache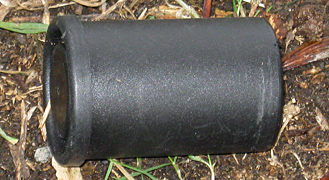 5th November 2011 – Skeg to Ness #88 GC23TT6 – cache #929
No real place to park here, just abandon the car at the sde of the road, hint says magnetic so there's only a choice of 2 signposts for it to be on, it was the second one I looked at but an easily found cache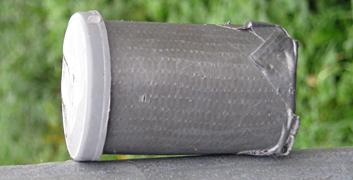 5th November 2011 – Skeg to Ness #87 GC23TT2 – cache #930
I realised at this cache that because I was in effect going backwards along the route I ought to be looking for parking places on the other side of the road, this cache was hidden at the side of a bridge and there was a gateway on the other side just before the bridge, but I missed it and so had to again abandon my car on the road just past the bridge, it then took me to the fourth of four possibilities of 'end of bridge' to find the cache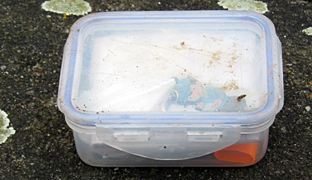 5th November 2011 – Skeg to Ness #85 GC23TRJ – cache #931
Another easy find at the base of a tree, no particular parking spot but a nice wide verge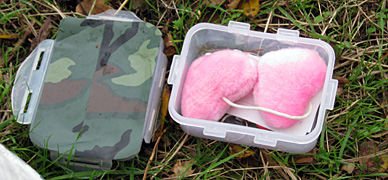 5th November 2011 – Skeg to Ness #80 GC23Q8M – cache #932
Base of a metal pole the hint says, well there were five metal poles to search round, and the cache had to be at the base of the one that had most nettles and brambles around it
5th November 2011 – Skeg to Ness #78 GC23Q8D – cache #933
Is it a cache or a rusty old tin chucked in the hedge bottom ? It's a cache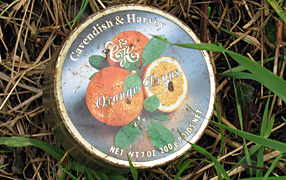 5th November 2011 – Skeg to Ness #76 GC23Q7X – cache #934
Good job I wasn't here long as my car was abandoned on the road as there was no way to get off the side of it because of a big ditch, and of course it was on a bend so other drivers would be unsighted, but it was a quick and easy find so I was soon back on the road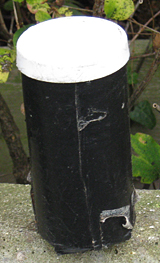 5th November 2011 – Skeg to Ness #75 GC23Q7T – cache #935
Nowhere to get off the road again, but at least this time it was a wide staight road so there was plenty of passing room, the thing is though, why when you stop like this do vehicles always come in the opposite direction and so one has to stop behind you to let the other pass ? and then there's always a slow cyclist who takes ages to get past you that you have to wait for before you can get out of the car and retrieve the cache ? the cache was easy to find, just where the hint said it would be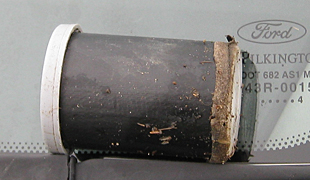 5th November 2011 – Skeg to Ness #73 GC23Q7H – cache #936
Slightly confusing this cache as it is not where you expect it to be, base of a bush the hint says so you expect it to be in the hedge by the side of the gateway where you park, but it's not it's a few yards away from the road in the hedge that goes across the field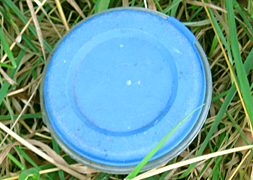 5th November 2011 – Skeg to Ness #70 GC23Q7A – cache #937
Another cache where I searched one side of the road and was about to give up when I thought I'd just better look on the opposite side, and there found the cache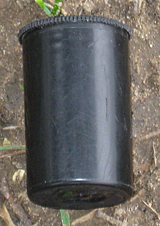 5th November 2011 – Skeg to Ness #69 GC23Q76 – cache #938
Just like the last cache, drive up to where it is, see a likely looking place on one side of the road that matches the hint, examine it closely and find nothing, go back to the car about to give up and then decide to just look on the other side of the road, and find another hint matching place and a cache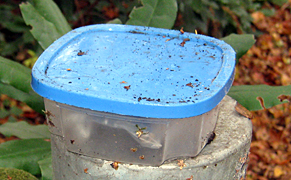 5th November 2011 – Skeg to Ness #61 GC219QF – cache #939
Base of a hawthorn tree it says, so you pull up at the side of the only hawthorn tree around, at the end of a track across the field, and then a 4WD comes along and turns into the field next to you, stops and the driver gets out and gets the dog out of the back and eventually goes walking across the field – I had a long fake phone call while I was waiting for them to depart !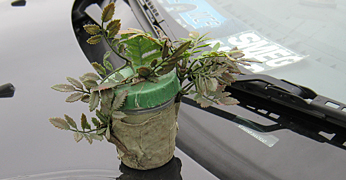 5th November 2011 – Skeg to Ness #60 GC219QB – cache #940
The hint said pipe, and as I pulled up in the field entrance I noticed a bit of concrete pipe a few yards away, so the cache was quickly and easily found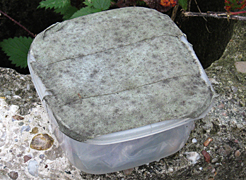 5th November 2011 – Skeg to Ness #59 GC219Q4 – cache #941
I'd seen one of these fake fern cache containers before, so I knew what I was looking for and it was a quick and easy find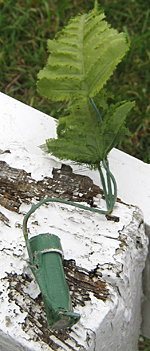 5th November 2011 – Skeg to Ness #56 GC219PE – cache #942
A cache hide made out of a piece of tree branch drilled to take a 35mm film container, the trouble is the thing has been vandalised and the lid is off and the log sheet out and sodden, I didn't bother trying to sign it !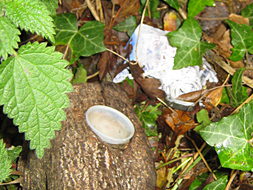 5th November 2011 – Skeg to Ness #55 GC219PC – cache #943
A nice wide verge to park on and an easy find hidden behind a tree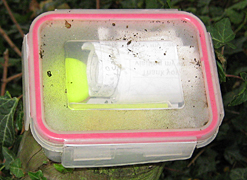 5th November 2011 – Skeg to Ness #53 GC219P5 – cache #944
Another easy find, magnetic caches can only be on metal objects and the only metal objects were the signs at the end of the road, so another quick find. It had taken 3 hours to get from the StN93 to here, nearly 5 hours to get from home to here and it was getting towards the time that I needed to make a move to my destination, still 2 hours away, so from here I headed down the A15 to Sleaford and got back onto the A17 to Kings Lynn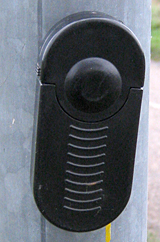 5th November 2011 – Octopus's Garden GC2EJ45 – cache #945
I did make one further stop on my journey, in a village with the delightful name of Swineshead where there are three caches, the first cache GC2EMEF – The Cache With No Name is in a layby off what used to be the main A17, but now the village is bypassed so the road is quiet and the layby more so, unfortunately it was getting dark, and the GZ was just litter, hawthorns and brambles so I didn't bother looking too hard for it, instead I headed just up the road to Abbey Road for this cache which is stuck on the back of the Abbey Road sign, the name of the cache is in reference to a track from the Beatles Abbey Road album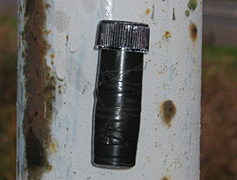 5th November 2011 – "Stick or Twist?" GC2EMHA – cache #946
The final cache of my journey was also in Swineshead, and also at a road sign, this time for Blackjack lane, this took a bit of finding in the gloom, especially as my GPS had the GZ at one side of the road, where the cache was actually at the other !