Home » Geocaching
Caches No's 4659 to 4662 – Four Events To Start 2019
Last years first post was called Three Events to Start 2018 – so the title was almost reused for this year, however last year the three events were in the first 5 weeks of the year, this year the four events took me up to the end of March…187 caches I did in 2018, and if it hadn't been for caching with Jen after the Mega it probably would have been only about 130-140 – I was intending to do a lot better in 2019, but it hasn't really got off to that good a start !
8th January 2019 – 'uddersfield 'ogmanay 2019 GC 80KT1 – cache #4659
Another trip to Huddersfield for the traditional event – the date was good, not had an event on the 8th before so another date ticked off the calendar – still 21 days in January I need to go to events on – or even find a cache on to fill the month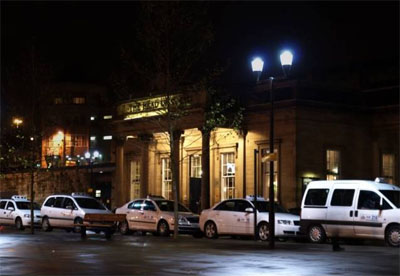 9th March 2019 – Geocoin Auction and Quiz Night GC82B66 – cache #4660
The Geocoinfest is a European Mega which celebrate Geocoins and varies location from year to year, this year (in September) it is being held in the UK for the first time, in Manchester, so although I have little to no interest in Geocoins I will probably go just to see what is going on and catch up with friends.This event was held to raise money for the Geocoinfest, they didn't raise much from me, just £1 for the quiz entry – but every little helps !
23rd March 2019 – It's cool to be Square. GC84DB0 – cache #4661
Another event held to get the team ready for an Escape room… the event was held at the Square Chapel Arts Centre which is part of the Halifax Piece Hall complex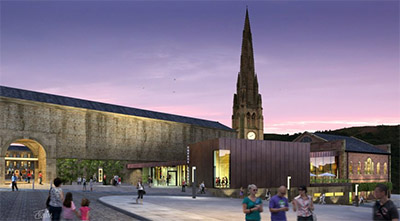 The Escape room was again in the Piece Hall itself and is supposedly one of the harder Escape Rooms around, most teams get locked in – we were the second quickest escapees ever !
27th March 2019 – Leeds Drink and Chat 15 GC84KFZ – cache #4662
Another trip into Leeds in the evening for the monthly meet – though I only get to about 1 in 3 !As usual I got there near the end of the 'official' time, but was there for a while afterwards chatting (as usual)