Home » Geocaching
Caches No's 3924 to 3933 – Autumn in Hunstanton, 2015 Style
My annual Autumn trip to Hunstanton in Norfolk (see 380, 890, 1700, 2550, 2950 & 3700 caches ago) and by now I have found almost all of the reasonable caches on the route (especially as 150 miles of the route I also travel for my camping weekend every Summer). There are several drivebys in litter strewn laybys that I haven't found, some I have looked for on more than one occasion, but these don't really interest me so I don't 'plan' on going to have another look for them. So as the weather wasn't looking too good I didn't set off early and only found a couple of caches on the way down
6th November 2015 – Church Micro 2949…Normanton upon Trent GC4Z8NR – cache #3924
A quick(ish!) detour from the A1 to grab this Church Micro… I went by the hint instead of following the arrow and I had to try more than one place matching it before I got the right one !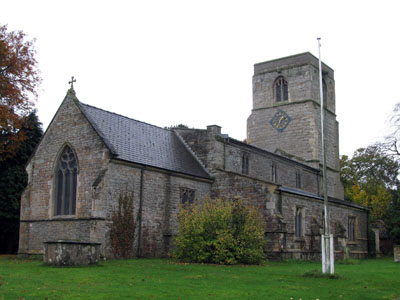 6th November 2015 – Ye Ole Survey Monuments GC45CC – cache #3925
This time logging YSM541 – Wragg Marsh
A drive along some very wet and muddy Lincolnshire farm roads followed by a walk along the embankment of the River Welland got me to this pillar, which must be about the 'smallest' trig point pillar there is !
Small because since it was sited the embankment has been raised presumably to prevent floods (the river is tidal) and so instead of being 4ft tall it's about 18 inches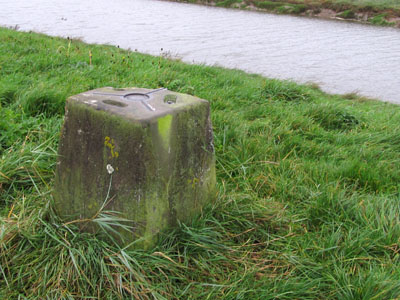 8th November 2015 – Norfolk Natter GC64HMG – cache #3926
UKCacheMag organises an annual event at the bandstand while we are in Hunstanton… though as this was the first time it has been dodgy weather this is the first time we've actually stood in the bandstand rather than by the side of it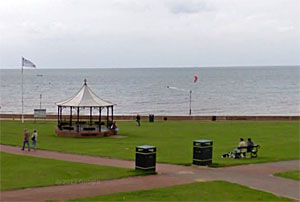 8th November 2015 – The best seat in the house GC5R1EE – cache #3927
Found with UKCacheMag and Hublander after the event… The Remembrance Service was just finishing so although there were loads of people about the cache site itself was quiet.
A much bigger cache than you normally find in a hide like this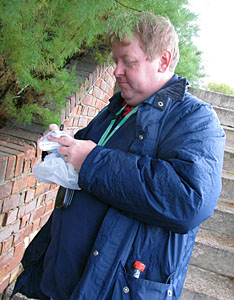 8th November 2015 – REALLY SideTracked Hunstanton- Norfolk GC611G4 – cache #3928
As others have done before me I sat on the bench and then quickly spotted the cache – you can even spot it in this photo (it helps if you know where to look !)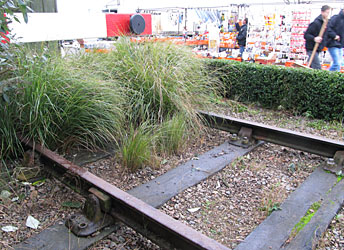 8th November 2015 – Twilight's Shocking Discovery! GC59DNQ – cache #3929
Adam and I (and a group of novice cachers) failed to find the cache here last year as it had gone missing, and we thought we were going to DNF again as it was not where we expected it to be from the hint… in fact none of the hint seems to have any relevance to the siting of the cache. Maybe the previous cache was hidden differently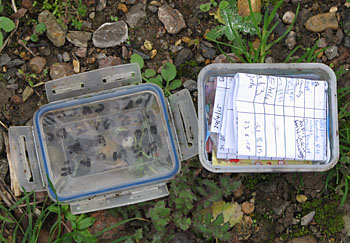 After this we didn't find GC4FXP3 VS #34 -OLD HUNSTANTON – Norfolk – No sign of anything that looked like the hint, and the restaurant car park was really too busy on a Sunday lunchtime to go poking about for too long
8th November 2015 – VS#131 Holme Next The Sea – Norfolk GC587BJ – cache #3930
Adam spotted the hint item first (I was trying to be too clever and infer something else into the hint) so he got to crawl about on the wet grass to retrieve the cache)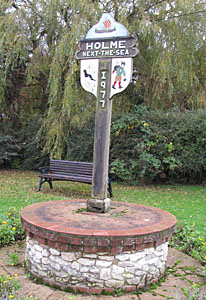 After this we didn't find GC5TJA5 Church Micro 7773…Holme-next–the-Sea – Found the obvious place that matched the hint, but could not find a cache.
9th November 2015 – Ye Ole Survey Monuments GC45CC – cache #3931
This time logging YSM310 – Nethergate
On my way home after another weekend of too much booze and too little sleep I took an 80 mile detour to get another couple of YOSM's. A trip down some narrow country lanes got me to this roadside pillar, which was my 95th YOSM 'Find'
9th November 2015 – Ye Ole Survey Monuments GC45CC – cache #3932
This time logging YSM306 High Common.
The second of my drive-by YOSM's. The pillar is 6ft from the roadside on the other side of a drainage ditch. After all the rain we had had in the previous week I didn't think it was a sensible idea to jump the ditch to get right up to the pillar.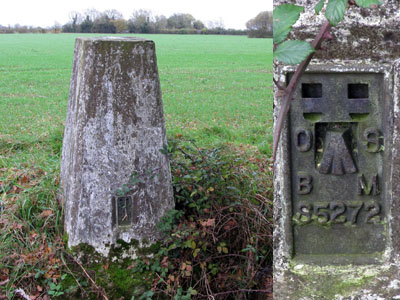 9th November 2015 – Church Micro 4933…Fosdyke GC4WK4P – cache #3933
A quick detour on my way along the A17. I had tried and failed to find this cache before (well, it was missing at the time) but it was an easy find this time