Home » Geocaching
Caches No's 3109 to 3120 – The Long Drive South to Brean Sands
Three out of the last four years I have made an entry that starts "I was travelling down to Brean Sands near Weston Super Mare for the weekend, so I thought I'd do a few drive by caches, it's a 250 mile drive, 230 of that should be on Motorways so it should have been about a four hour drive… it took me"… well this year my first stop was picking up Angel78 in Tamworth and then we went geocaching so the four hour drive took me 9 hours.
Angel78 has decided that her 'thing' is going to be Church Micros – a little odd as there are very few CM's in the Midlands and she hadn't found any when she made her decision, but there are so many worthless caches these days that it's good to have some sort of speciality to go for, so many of the caches we did over the weekend were Church Micros.
11th April 2014 – Ye Ole Survey Monuments GC45CC – cache #3109
YSM415-Dunstall
A quick detour from the Motorway brought us to find this YOSM and a nearby Little Quest cache
We grabbed the YOSM first while searching for the best path into the hedge for the LQ cache. The Survey Mark is a Surface Block at the edge of the road verge, and was easy to find as it has been uncovered
11th April 2014 – LQ:WORCESTERSHIRE – Dunstall Castle View GC15ABW – cache #3110
Little Quest is a nationwide Multicache which has a feeder cache in each of the 47 'proper' counties of England. This was the first I had found but one day I may get round them all so I recorded the bonus details from it. I got grief from Angel78 because she chipped her nail varnish while opening the cache, so she left it to me to close up and replace.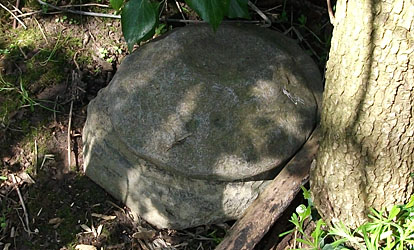 We then went down to have a look at the castle/folly (see headline picture), pity you can't get up inside to see the view from the top of the tower
11th April 2014 – Church Micro 3546…Twyning GC4882C – cache #3111
Eager to get started on her caching 'thing' we then went in search of the nearest Church Micro which was to be Angel78's first… and rather a disappointing one as you couldn't actually see the church from the cache. (the cache was just under a brick at the base of a signpost like many many other drive-by caches) In fact the only sight of the church we got was from the car window as we turned around in the end of the road leading to the Church.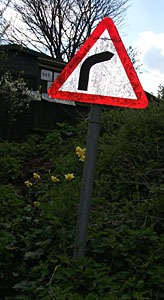 11th April 2014 – Church Micro 684 – St George's, King Stanley GC1R4QE – cache #3112
Just south of Stroud we took another break from the Motorway to go and find some particular Church Micros… The reason being that these churches are familiar place as we have been here and searched the churchyards before. A few years ago before either of us had heard of Geocaching we were here looking for gravestones with names of Wiggall, Savory, Harris, Lusty, Deeming, Clutterbuck – Angel78's ancestors.
Not suprisingly for a 700 year old church it hasn't changed much in 7 years. After finding the cache we wandered round to look for the ancestors we found then.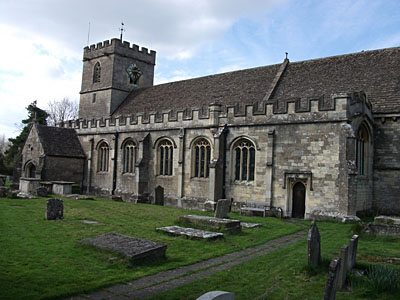 11th April 2014 – Church Micro 766 – St. Swithun's Leonards Stanley GC1VDEN – cache #3113
The next village had an even more familiar Church for us to visit, I have been here three times before and Angel78 more than that as her Great and Great-Great Grandparents as well as other family members are buried either in the Churchyard or in the nearby more modern Graveyard. When Angel78's mother was a child this village is where she used to come and spend the school holidays staying at her grandparents.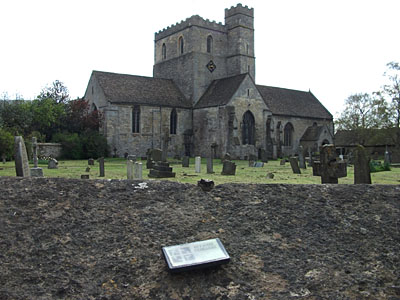 11th April 2014 – Stanley Kissing Bridge GC4YVZ0 – cache #3114
After the Church Micro we walked up the lane at the side of the Church to find this cache, then on the way back down called in at the Graveyard to visit more ancestors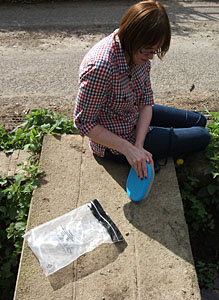 11th April 2014 – Stanley Red Box GC5195F – cache #3115
A cache only a couple of hundred yards from the Church and easy to find as we could see it from several yards away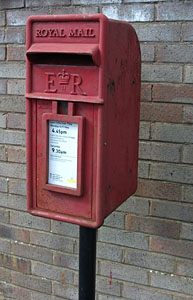 11th April 2014 – I do, I do, I do! 12/12/12 GC42DRV – cache #3116
We then headed for the village of Stonehouse to do a church micro there in another churchyard that we had been to before. This time it was a multicache so we had to find a few clues before we could work out final co-ordinates
This cache was just outside the churchyard and set to celebrate a wedding, while we were searching for the Church Micro clues we got within a few feet of this so popped along the path to find it which wasn't too hard as it was a nice sunny day and the shiny cache container showed up easily.
As I have put in logs many times before I like a cache with a convenient bench on which to sit and sign the log 🙂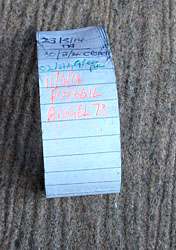 11th April 2014 – Church Micro #736 Stonehouse GC4WV58 – cache #3117
Criss-crossing graveyards looking for gravestones with particular names on seemed very familiar as we had done the same thing in this same churchyard before !
After working out the co-ordinates we walked down the lane to them and quickly found the cache itself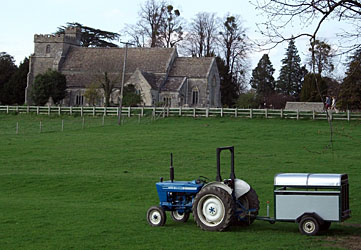 11th April 2014 – Nutshell Bridge GC3MZ3F – cache #3118
It's odd that the previous cacher hadn't been able to find this cache as the clue was multitrunked tree and there was only one tree on the towpath of multi or single trunked variety, so we found it exactly where you would expect it to be, and it's a big enough cache to be unmissable if it had have been there.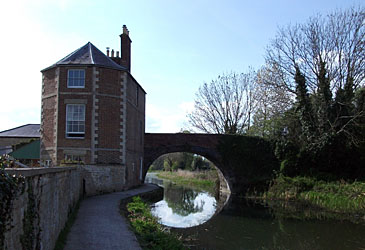 11th April 2014 – Church Micro 696 – St Michael's, Eastington GC1RNP6 – cache #3119
The last of the Churches on this detour and an easy find though pushed far enough into the hole that it needed longer fingers than Angel78's to locate it !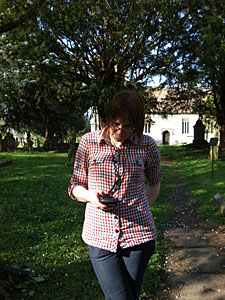 11th April 2014 – Motorway Mayhem M5 Michaelwood Southbound GC4NTRJ – cache #3120
The final stop we made on our trip down south was to the service station for a comfort break and to grab this cache