Home » Geocaching
Caches No's 2032 to 2051 – Cycling around Burn Airfield
RAF Burn opened in 1942. It's first major Bomber Command squadron was No. 431, a squadron made up of Canadian airmen, flying Wellington bombers. 431 left in 1943. In 1944 578 Squadron moved in to Burn flying the Halifax heavy bomber. During their 14 months at Burn they flew 2722 missions and lost 40 aircraft. The distinguished crews were awarded 79 Distinguished Flying Medals, 144 Distinguished Flying Crosses, 2 Distinguished Service Orders and the ultimate recognition for valour, the Victoria Cross. The only VC ever awarded on the Halifax to Pilot Officer C.J. Barton.
219 airmen lost their lives operating from RAF Burn during 578 squadron's tenure.
The airfield was closed in 1945 after the end of the war.
A new cache series was put out so a couple of days later I paid it a visit, I checked on the map that it was all bridleways and roads so I decided to take my bike a cycle round (after all airfields are flat !)
23rd August 2012 – BIKE N' CACHE Henwick Hall Ln GC3MH40 – cache #2032
I parked in a little car park next to the canal and cycled half a mile or so down the track to the airfield. Just before I got there I stopped off for this cache, easily found hidden by a tree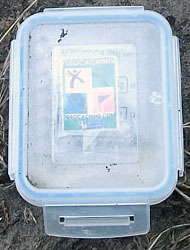 23rd August 2012 – Common Lane GC3T4TD – cache #2033
The first cache of my airfield series, and an easy one hidden behind a large concrete block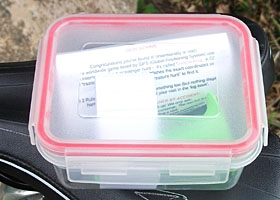 23rd August 2012 – Hardstanding GC3T4T2 – cache #2034
Once I'd gotten onto the airfield proper the GPS indicated that the cache was in the middle of some bushes… along with a lot of fly tipped rubbish… not particularly nice.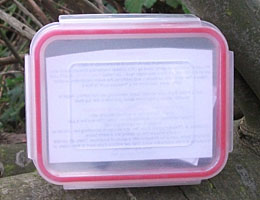 23rd August 2012 – Runway 25 GC3T4RV – cache #2035
Runway 25 is the strip that the glider club use for their take-offs. The glider tow plane comes down pretty close to your head at this cache when it is landing. I wonder if the Glider Club have noticed the extra activity around the airfield since the caches were published ?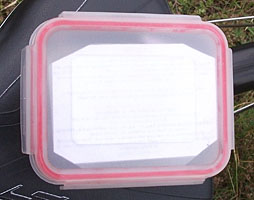 23rd August 2012 – The Ramp GC3T4RN – cache #2036
This was a sneaky one, I searched around for a few minutes.. then reread the logs, and one line in one of them set me looking for something different to what I had been looking for previously, it said that he'd had to practice his knotting skills… so I then looked for a place where something could be tied into and quickly found the cache

23rd August 2012 – Half way there GC3T4RG – cache #2037
The airfield obviously had several buildings around it's perimeter, which are now demolished and bulldozed into piles… Pretty straightforward cache at one of these piles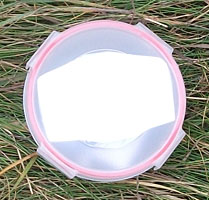 23rd August 2012 – Heap of Stones GC3T4RE – cache #2038
I was sitting on a rock almost on top of the cache and had to pretend to be on the phone to avoid the attentions of a bunch of cyclists who were stopped a few yards down the track… but I don't suppose they looked twice at me anyway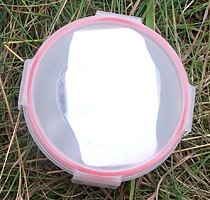 After that I didn't find GC3T4R7 Keep Calm and Carry On – I had no luck finding this… The GPS seemed to keep leading me to one particular spot, but I couldn't find anything there… In the end I decided life was too short to look for needles in haystacks so I passed on the cache
23rd August 2012 – Runway 33 GC3T4QX – cache #2039
After DNF'ing the last one it was nice to get back to finding the cache easily spotted hanging in a hawthorn tree

23rd August 2012 – Eastern Peri Track GC3T4PC – cache #2040
Another cache hanging in a hawthorn tree, I was cycling round the series so I had on long sleeves and gloves… so avoided the thorns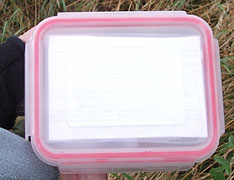 23rd August 2012 – Hold for Take-off GC3T4M6 – cache #2041
A pile of rubble where another small building has been demolished. The hint said 'under brick' I Had to search a few possible (and likely looking) places before I found the right one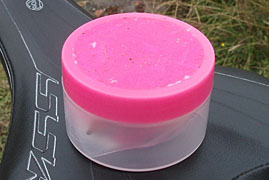 23rd August 2012 – Per Ardua… GC3T4KZ – cache #2042
A cache with fairly high D&T ratings (4.5*/4.5*) I'm not sure they really need to be that high, as I didn't find it that hard to spot or to get to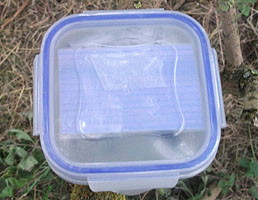 After that I didn't find GC3T4KT On to the Field, I was obviously looking in all the wrong places as I didn't find it… gave up the search when the farmer came along the road at 2mph in his tractor as I didn't want to look suspicious !
23rd August 2012 – The Water Tower GC3T4KJ – cache #2043
The cachers path leaves little doubt as to where the cache is hidden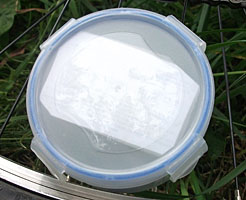 23rd August 2012 – Main Gate & Guard House GC3T4KD – cache #2044
I found this huge strange container, opened it up and then thought damn, I've forgotten my tweezers… but fortunately the log came out easily enough
23rd August 2012 – Dinner anyone? GC3T4K3 – cache #2045
Again the succesful cachers have left a clear enough indication of where the cache is hidden, so it was a straightforward find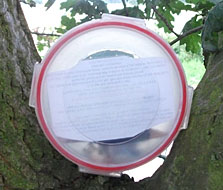 23rd August 2012 – Final Approach GC3T4JZ – cache #2046
Doing the series clockwise meant I was cycling the wrong way up a one way street here… not that there was any traffic at all !

23rd August 2012 – The BIG Match GC3T4V1 – cache #2047
Like many other people I expected a soccer pitch or other sports field, but instead got a gas main marker (8ft high white tube with a red end) I found the short concrete pipeline identification post to be convenient to sit on while I filled in the log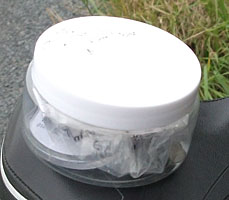 23rd August 2012 – UXB GC3T4TY – cache #2048
Thought I was going to have trouble getting the log out of the container… one of those where the body is much larger than the neck and the rolled up log expands to fill the body and won't some out… but a bit of fiddling with my pen eased it out

23rd August 2012 – There always has to be one… GC3T4TK – cache #2049
The last cache of the series for me, hidden in the hedge, and for once not in a prickly hawthorn bush
23rd August 2012 – Sticky Situation GC3FBCG – cache #2050
A quick cycle down the canal towpath brought me to this cache, one of those caches where the cacher's sixth sense kicks in and you can spot the 'odd' stick in the pile before you even start to examine them

23rd August 2012 – BIKE N' CACHE Brayton East GC3MH4A – cache #2051
A roadside cache (well hidden behind a telegraph pole in a hedge) at rush hour… I was getting curious looks from the drivers queuing at the traffic lights to get over the bridge !