Home » Geocaching
Caches 1942 to 1946 – Sunday Evening Locals
My plan to get to 2,000 caches at the mega suffered greatly from a virus making me ill and unable to go caching for a few days, I was hoping that with 50 odd caches to go and two weekends prior to the event I could go about and get 20 or so each weekend, with a few finds on evenings in between I would easily get the numbers required. However, with the virus knocking me off my feet I didn't manage to get out caching again until the Sunday evening and then could only do a few local drive-by's
29th July 2012 – Plane for all to see GC3ANDM – cache #1942
I went to the co-ordinates and saw an obvious cachers trail into the bushes… and didn't find the cache… so I reread the 'Found' log and decided the try the bushes futher to the north… and spotted the cache through the foilage… a quick walk around the other side of the bushes and I found a way into the middle and retrieved the cache.
29th July 2012 – Moos and Moos and Rawdon Views GC3PB3X – cache #1943
Simple enough to find, though stood just behind a wall with the cars racing past just a few feet away I did wonder what the drivers thought I was doing !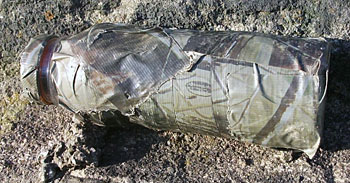 29th July 2012 – Dib Dib Dib GC3PJ2C – cache #1944
Straightforward find, at the base of a tree, covered by rocks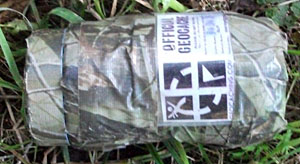 29th July 2012 – Pinfold Power GC3PEJ2 – cache #1945
Took me longer to find than I expected… the camouflage exactly matched the hedge branches in the light I was in and it defeated me for a while !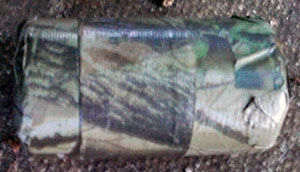 29th July 2012 – Watch out for the Expert Haggis Hunter GC3GB3Y – cache #1946
Under the trees my GPS was taking me further along the road, but I saw something stuck on the telephone box that didn't look quite right, and to an experienced cacher that is always a sign to invesstigate further…