Home » Geocaching
Caches No's 1313 to 1320 – Six Dales Trail Caches
Another sunny Summer Sunday and a (relatively) new set of caches to walk to along the banks of the River Washburn (well between one Dam and the next reservoir down the Washburn Valley). As always on these linear series I walked to the end of the trail and then found the caches on the way back to the car. The path is part of the Six Dales Trail, a 40 mile walk from Otley to Middleham, passing through 6 dales (obviously !)
14th August 2011 – 6DT 7 Dam View (nearly!). GC31YE9 – cache #1313
Well you have to walk a few yards out from under the trees to see the dam of Thruscross reservoir. Thruscross is the first of a chain of 4 dams in the Washburn Valley and was built in the 1960's. The cache itelf is hidden in stones by a bridge
14th August 2011 – 6DT 6 The Warning GC31VY4 – cache #1314
A microcache hidden by a warning sign. On the opposite side of the river near the sign there are signs of what presumably was a small water mill back in the day – or it may just have been a sluice gate built when they were creating the lower reservoirs which are almost a hundred years older than Thruscross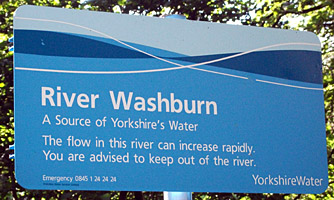 14th August 2011 – 6DT 5 The Information Board GC31VXW – cache #1315
An information board to show you what wildlife you may see around the river – I saw none of it, the cache as often is was hidden in the roots of a tree – though was much larger than a film cannister this time. By the sign there is a seat which is always a bonus when you have a cache to empty out to find the logbook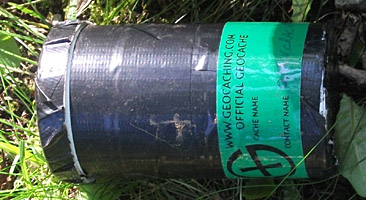 14th August 2011 – 6DT 4 Above the Arch GC31VXA – cache #1316
Though for the next cache we were back to film cannisters. This cache was hidden by a wall of an old building, just one wall standing and no indication of what it was.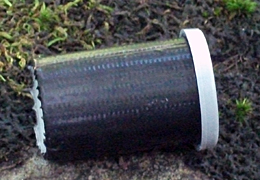 14th August 2011 – 6DT 3 A Dead What? GC31VWR – cache #1317
There are some weird trees on this stretch along the river, they lead you to think they must have been 'trained' to grow as they have, with branches growing out of one trunk and into another a couple of yards away, and there are several similar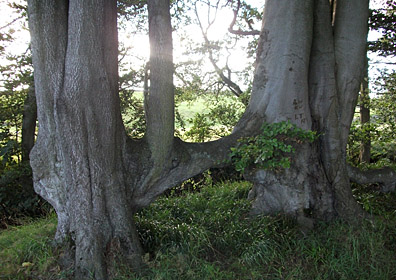 14th August 2011 – 6DT 2 A Place to Sit GC31VWB – cache #1318
Another remains of a structure that was probably something to do with building the chain of reservoirs on the river, but it does provide you with a place to sit and sign the log while taking your ease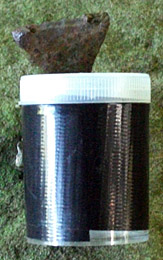 14th August 2011 – 6DT 1 The Cricket Pitch GC – cache #1319
The river bank runs round the boundary of a small well kept village cricket pitch. The cache is in the trees and I had to rush with this one as I could see a dog walker coming along the path towards me and I needed to retrieve the cache, sign it and get it back very quickly while I was still hidden by the trees.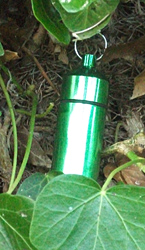 14th August 2011 – GC/JBS1 GC2Y79N – cache #1320
On my way home I had to go past the end of the lane on which this cache was hidden, so I took the opportunity to walk down into the woods to find it. The GPS coverage wasn't brilliant but the cache was easily found as instructions were given as to how far it was from a stream and a wall and there was really only one place it could be.