Home » Geocaching
Trackable No.1 – Geocaching Rocks! Geocoin
TB3XM3T – GEOCACHING ROCKS! Geocoin
This is the Geocoin that I released into my 1,000th found cache.
It was given to me by my friend Adam (DivingDJ) who was the one who introduced me to Geocaching. He had these coins designed and minted by Landsharkz.
The design combines his hobby of Geocaching, with his job of DeeJaying Rock Karaoke nights in the bars of Coventry
(though he also does normal deejaying of parties, weddings, corporate events etc !)
He has the coins on sale on ebay, but gave me this one for free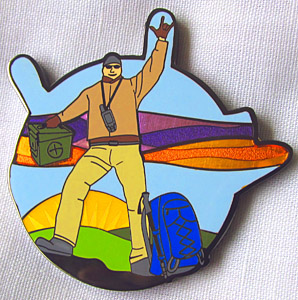 Adam is a 'trackable' item himself, having a Travel Bug tattoed on his arm !