Home » Geocaching
700 Weekend – Caches No's 690 – 703
15th August 2010 – Toby's Tiny Treasure Trove GC1EQ7B – cache #690
Sunday, and another sunny day, so another afternoon spent caching. This time I had a plan to get to my 700th cache find, and had picked out a puzzle cache for it to be, so all I had to do was go out and find them.
The beginning of the afternoon was a trio of relatively easy drive-by's on the Harrogate Bypass.
This first cache is quite easy to find, but quite dangerous too, it is hidden in the ivy on a small hawthorn tree, and is about 4 foot above the ground so you have to dodge about the branches a bit hunched over to spot the cache, then when you see it you immediately bend forward to reach it – and crack your head into the pointing bit of the wooden Public Footpath sign which has sneaked up on you unaware while you were dodging around the branches !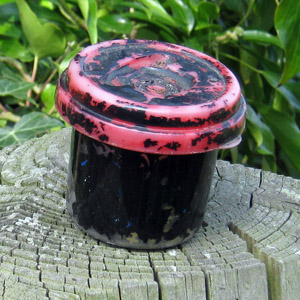 15th August 2010 – A Road Anarchy.. A658 Harrogate Bypass GC11CF6 – cache #691
So there's a footpath a few feet out from a wall with bushes growing up it, on the other side of the path is a few feet of open ground, just low grass and weeds and then anoher patch of trees and bushes forming a break between you and the road… The cache is halfway down this path, no real clue given about where it is… but it's got to be hidden in the base of one of the trees by the wall or by the road hasn't it ?
Wrong… it's actually hidden in a hole in the open ground, covered by a flat rock… took a while to find.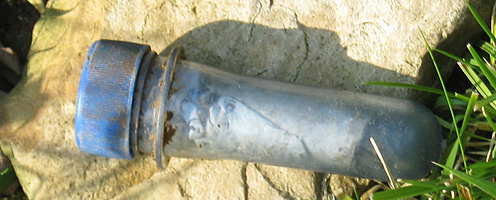 15th August 2010 – Birkham cache GC284HR – cache #692
The final cache of the three was well hidden too, but easy to find as the hint and previous logs gave it away that it was hidden in a 'clever' place, so you don't need to look in all the obvious places – this left really only one place possible, hidden in a hole in the fence post covered by the footpath arrow sign… which is now looking a bit battered as it has been moved so many times by cachers retrieving the cache.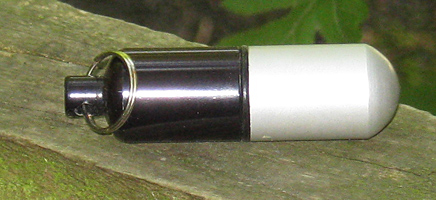 15th August 2010 – The Milepost GC1BN56 – cache #693
This is a puzzle cache which just shows a photograph of a Milepost with distances to Knaresborough and Green Hammerton on it… all you have to do is track down this particular milepost, trouble is the roads have been altered significantly since the years the mileposts were placed, so you have to work out where the milepost can be… or get out an old map and trace the route of the old road. The OS map on Memorymap shows the positions of all mileposts so it wasn't hard to work out which dead end this milepost was down.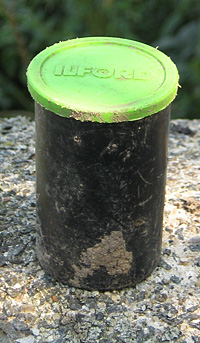 15th August 2010 – Patience is a Virtue GC29RQ2 – cache #694
Possibly my favourite cache so far… an old section of the dual carriageway A1 with one carriageway now a cycle path, there is a parking spot at the cache co-ordinates and then hidden in the bottom of the hedge is a large water cooler bottle, and inside the water cooler bottle are about 50 smaller cache containers, all identical and all that don't easily come out of the bottle…. so it is a fiddle to get them out and open them up only to find that they are another fake… I was reasonably lucky, found it on my 14th attempt, which makes me the second luckiest of all the people who have so far done it…, several have been up into the 30's and two people found it was the last one they came to !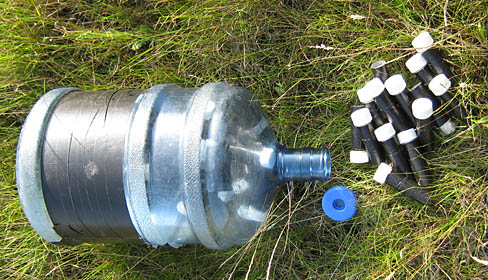 After this I failed to find GCP794 – Like Peas in A Pod ! – the cache is hidden at head height in some trees on a banking at the side of the road, at this time of the year the banking is full of head high nettles and thistles, not a nice place to look in and I couldn't spot the cache.
15th August 2010 – Wetherby Services GC1XQ5V – cache #695
I was expecting this cache to be in the car park of the new service station, but instead was at the end of the access road that the builders had used for the services which is now blocked off, so it's just a short dead end full of fly tipping and litter chucked out of peoples cars.. and a cache. Fortunately the hint tells you exactly where the cache is so you don't have to search around in the crap.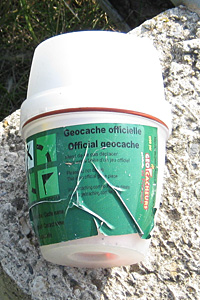 15th August 2010 – BSS5 GC1VK3K – cache #696
An easy to find roadside cache just up a little lane off the main road… how come when I got there I came across a couple of walkers who were totally lost as the map they were using was old enough not to have the new A1, the service station and the current road layout on it… it took a while for them to work out where they were going and to depart (they could have just looked at the road signs but that seemed to be beyond them !)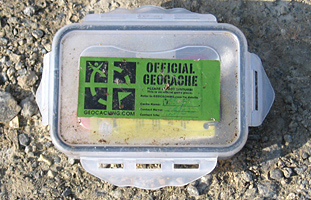 15th August 2010 – Mind the Twigs GC1X5NR – cache #697
Another cache on an old road that the new A1 has closed, this cache is up the banking which is now a fairly impenetrable patch of bushes… but you can force your way into them if you try… the cache is fairly difficult to find as it is one of the fake rock key holder ones, I found it cos I literally tripped over it trying to get to the top of the banking thinking that the cache would be by a fencepost or something there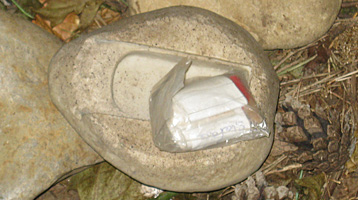 15th August 2010 – Trev's Cache GC1WPQQ – cache #698
This time not an old road, but an old railway line… and a cache just hidden under a pile of stones under a bush. The description said that the cache has been resited after being discovered and removed by someone… if it was hidden no better than this then it's not surprising it went missing.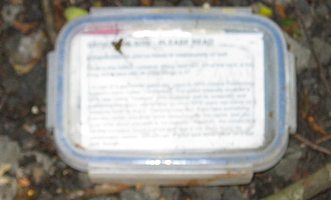 After that I failed to find GC1VK3B – BSS4 – the cache is hidden in some waste ground, I had a brief look but was challenged as to what I was doing by some local youths riding an old motorbike up and down… I think they thought I was spying on them to report them to the police or something.
This DNF messed up my plan to get the 700th cache as the chosen puzzle cache.
15th August 2010 – A Day at the Races GCQBJK – cache #699
A puzzle cache based on the car numbers from the TV cartoon series Wacky Races… close enough to my first cache based on Thomas The Tank Engine numbers that I had no problem solving it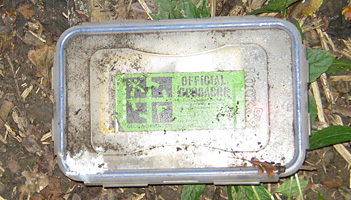 15th August 2010 – Curse of the FTF Wharfedale #4 GC21XJZ – cache #700
GPS said one side of the fence… but I could see the cache site on the other side of the fence… Nettles, brambles, hawthorn trees between the path and the cache… but I fought my way through to claim my 700th cache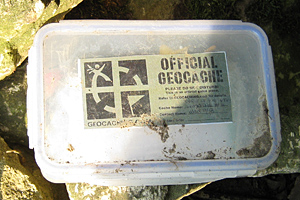 15th August 2010 – A Breath Of Fresh Air – A Corner! GC1EQ6P – cache #701
On my way home I stopped off at yet another now closed road to grab another few caches, this first one was hidden in the lose stones on top of a block wall, and is in the headline picture.
15th August 2010 – A Breath of Fresh Air – Dangerous Daniel's Den GC1EQ71 – cache #702
The second was hidden behind a fence post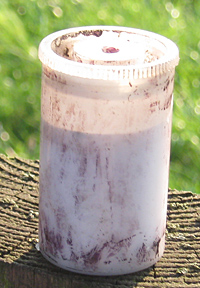 15th August 2010 – Plumpton rock on GCHCWP – cache #703
And the third and final one was actually laying out in the open as it had been found and not rehidden very well by the previous finder