Home » Wharfedale Plus
Bah Humbug… Part IV
For the next installment of Wharfedale 18 Plus at Christmas we go to the group Christmas Meal of 1992.
This time we had gone upmarket and were at The Devonshire Arms at Bolton Abbey. The Devonshire Arms is owned by the Duke of Devonshire, owner of Chatsworth, and The Devonshire Arms is of a similar high class, with a helicopter pad in the car park and pieces of antique furniture from Chatsworth around the restaurant. Unfortunately we couldn't afford a helicopter to get to there, we hired a bus instead.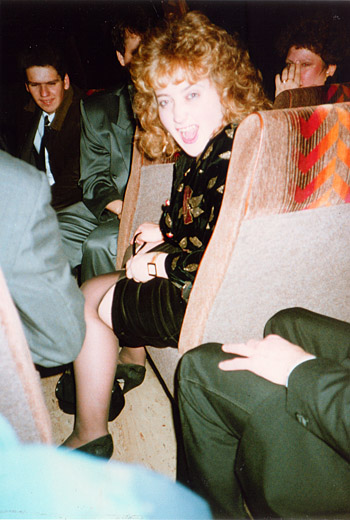 Even before we had got there Malibu Mel was giving me a hard time
All the usual suspects were there, here are Jason, Nelly in the shiny suit and Sherry
The other two I'm guessing are Whelan-Growler on the left and The Nook on the right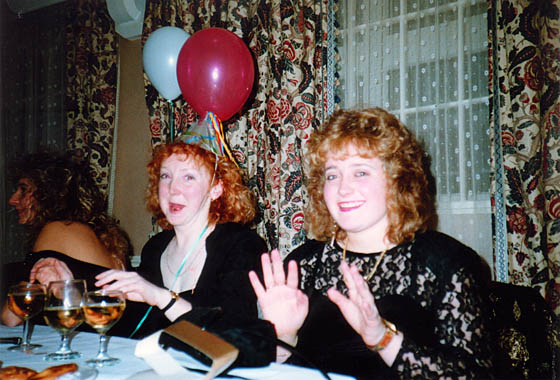 Taz and Malbu Mel… three glasses between the two of them… typical !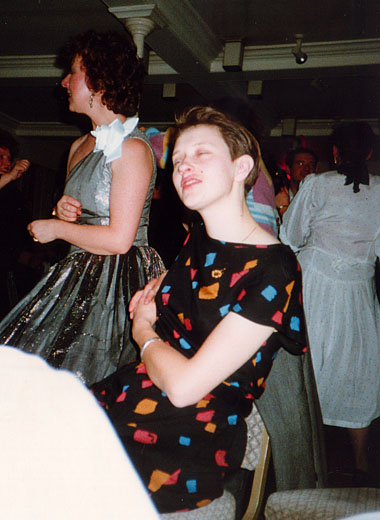 Wendy-woo looking like she's had all three glasses of wine herself
Cheryl behind look to be in Christmas fancy dress, decked out as a turkey wrapped in foil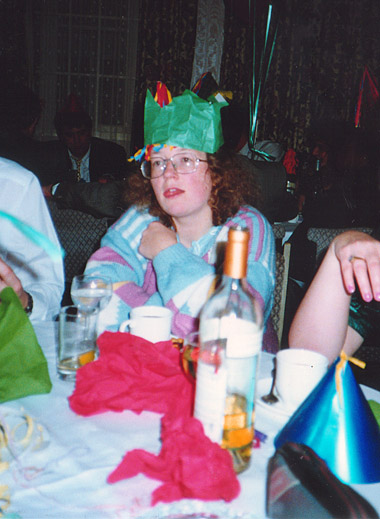 Gran looking excited after finishing her meal, maybe the coffee wasn't to her taste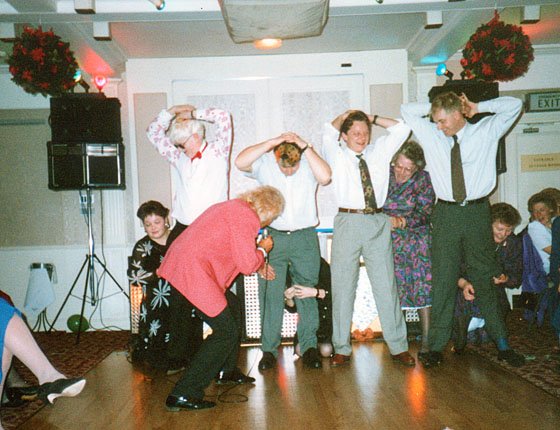 Party games form part of the after dinner entertainment
Here The Nook, A N other, Whelan-Growler and Whay-Ay-Man-Ian have things shoved down their trousers by some old dears who think they are lovely young men !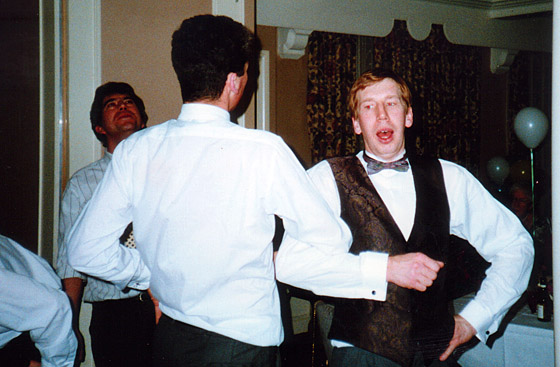 Thornbush and Jason indulge in some manly dancing
Is Andy Animal imploring the Gods for strength, or just blowing smoke rings to the heavens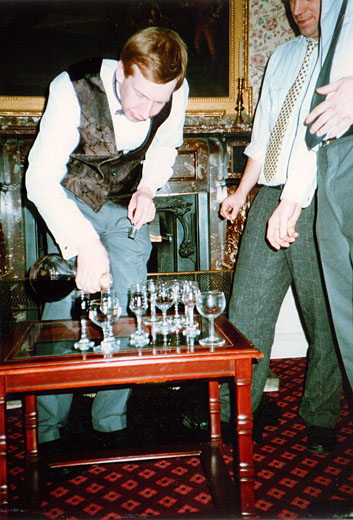 Thornbush pouring the Port
After a meal it is traditional for the women to withdraw to the drawing room… while the men partake of Port and cigars and manly chat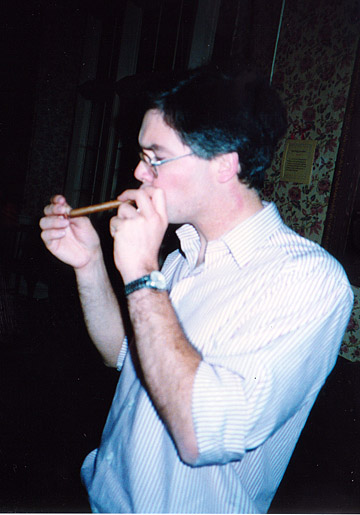 Roger lighting up an after dinner cigar
At this dinner though it was the men who withdrew to the bar for the Port…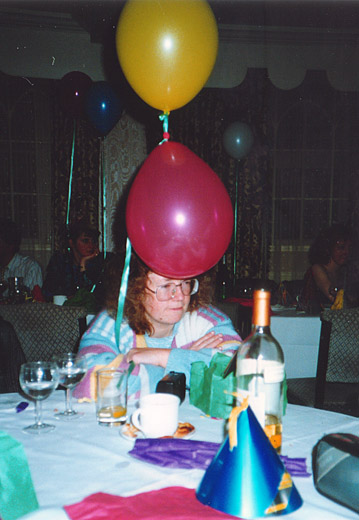 While the women were left to amuse themselves at table…