Home » Bettis
Bettis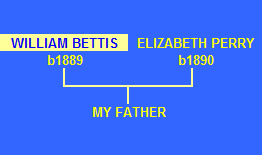 My paternal grandfathers family were the Bettis's.
Historically the  family came originally from the Epping area to the North East of London. The family then moved into the East End of London around the end of the 1800's, presumably to move to better paid factory jobs than the agricultural labour that most of them did previous to that.
Currently I have over 170 Bettis's on my family tree.