Home » Geocaching
Caches No's 4629 to 4637 – Yorkshire Christmas Fayre 2018
We had held a Christmas Fayre the previous two years to help raise money for our Mega, now that was over we decided to keep holding it to raise money for the next Megas – I mean Aberdeen need some way of raising money from people who live a lot South of them and Sussex Mega Committee need a way to raise money from people who live a lot North of them, so Yorkshire it is – We'll go Mega in our own right by 2020 !The log sheep had gone down very well at last years fayre and the Mega, so we wanted to do something similar, but different, so I came up with the idea of a Christmas Tree, and then each attendee was given a circular sticker to decorate how they wished and these were stuck on the tree as decorations – it worked well too.
23rd November 2018 – Friday Night AFayre 2018 GC7XJTV – cache #4629
A strange thing for me – don't often drink at Geocaching events but as I was staying in the hotel I could indulge in a couple… pity the bar shut so soon !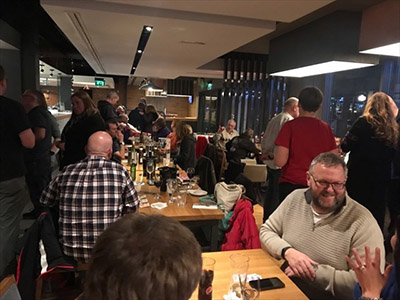 24th November 2018 – Yorkshire Christmas Fayre GC7T987 – cache #4630
It was different having the fayre and not having a stall to sell things on…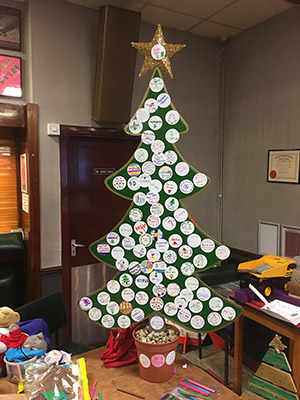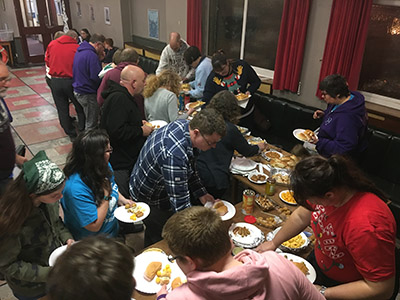 24th November 2018 – What's up doc? GC6CGEP – cache #4631
Popped out from the Christmas Fayre with Jen of the Wright girls so she could get to the 8,000 milestone.
Easy to find, but hard to open and sign in the dark – we should have taken a torch !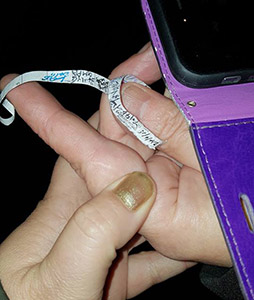 24th November 2018 – #8 Yorkshire Abbey GC6X6TC – cache #4632
We needed to get 4 caches for Jen's milestone, we tried for another one before this, but one was at the bottom of someone's garden – not a sensible idea to go searching round there in the dark (without a torch), and another was on a bench with an occupied car parked right next to it, Fortunately there were other caches in the vicinity (being near where we had held the fayre for the previous 2 years we had put caches all around it)
This one wasn't too hard to find being just behind a wall at the entrance to a public footpath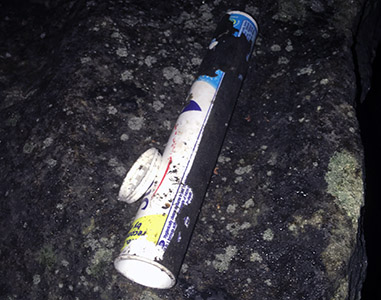 24th November 2018 – Manor Heath Park #3 GC75WTK – cache #4633
I'm not sure what the dog walker thought we were doing 'hiding' behind trees well off the path – but his dog was very inquisitive !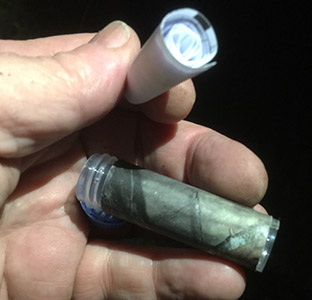 24th November 2018 – Manor Heath Park #2 GC75WTB – cache #4634
An easy cache not hidden at all at this time of year without any leaves on the bushes or long grass to hide it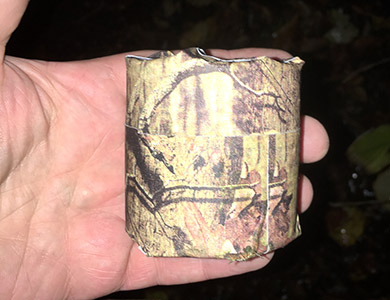 25th November 2018 – The Piece Hall GC7B8QT – cache #4635
Sunday Morning I was in the Piece Hall attending the FlashMob along with many any other people, The Piece Hall has it's own virtual cache and this is it
Didn't get a picture of my GPS but I did get a picture of CoinKezza !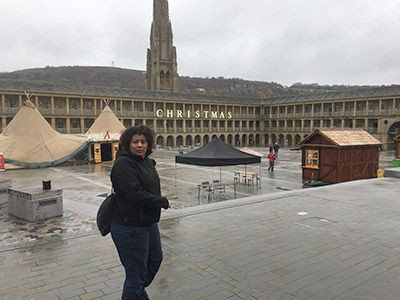 25th November 2018 – Flash Mob AFayre 2018 GC7XK7Q – cache #4636
Thank god for the Bacon Sandwich stall that was in the Piece Hall… kept me alive
Loads of people attended, it was great – though only a select few of us had got one of the Escape Rooms at the Piece Hall booked to do shortly after (no wonder we had an event there !)
25th November 2018 – Piece Hall – Yorkshire A to Z series GC7JN3Y – cache #4637
Found with a group of others after the Christmas Flash Mob…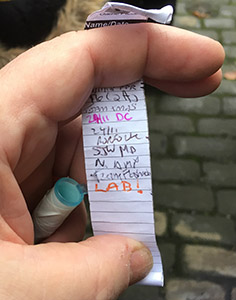 And then we escaped from the Escape Room, with almost 11 minutes to spare