Home » Geocaching
Caches No's 4580 to 4590 – Ilkley, River and Moor
10,000 steps a day is a walk of about 4 miles, there aren't more than a couple of caches near where I live so I have to go a little way away to find some. Ilkley is always a good place to go, caches along the river and caches on the moor. In the past I would have already done them, but again the Mega got in the way so I am still catching up on new cache placements
19th September 2018 – WRW #2: Ilkley Stepping Stones GC7CWKN – cache #4580
I enjoy a nice walk along the river… I parked in town, then walked down to the Stepping stones. A bit too much water to go for the Earthcache here, but I soon found this cache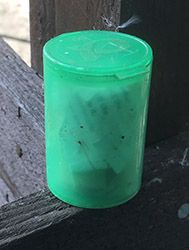 19th September 2018 – WRW #3: Beanlands Island . . . Watch Out! GC7CX6E – cache #4581
I saw no beast, I found the cache easily enough though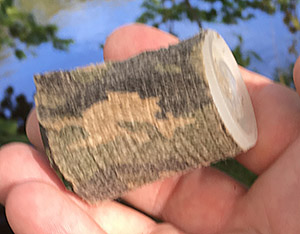 19th September 2018 – WRW #4: Monster Tree GC7CX6R – cache #4582
What I don't understand is how it took me so long to find a hole that big… I was looking round the tree for ages trying every nook and cranny… then I stepped back and saw this hole about the size of a dustbin that had completely eluded me before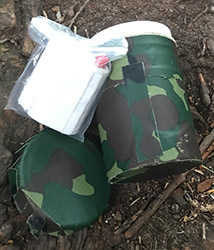 19th September 2018 – WRW #5: A Quacking Spot! GC7CXCY – cache #4583
An easy cache using the hint… took longer to poke it out of it's protection than to find it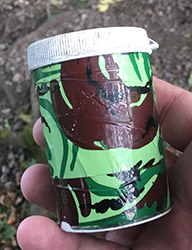 22nd September 2018 – AR_Ancient Animal Stone GC7T6KG – cache #4584
I'd watched the others do the AR cache in Dublin the previous weekend and the technology seemed to work so I though I would come and have a go at the ones on Ilkley Moor.
It's a good job that the question was multiple choice as in the flat lighting I had I couldn't even see an animal carved on the rock
Easy enough to find the log book though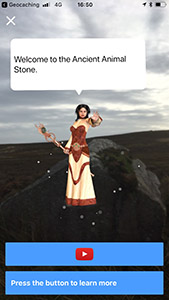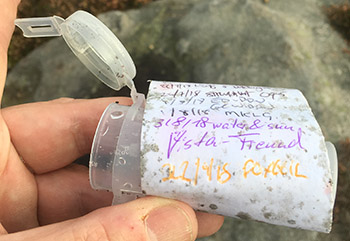 22nd September 2018 – AR_The Pancake Stone GC7T6Q9 – cache #4585
Second of the AR caches I found on Ilkley Moor… I had real trouble in the flat light seeing the markings on the rocks, but eventually I deciphered them and got the finale coordinates…
The software eats my battery so I couldn't do more than the 2 AR caches on this visit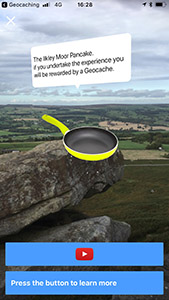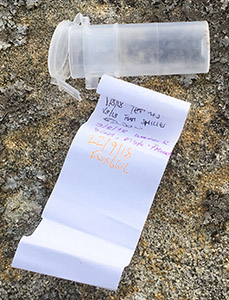 23rd September 2018 – Millennium Way: Panorama Rocks GC7TZ73 – cache #4586
So, the following day I was back out out on the moor on a sunny Sunday morning, I was heading over to do the AR caches and this one was on my way… took a bit of finding as many rocks seemed to match the hint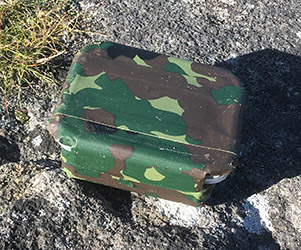 23rd September 2018 – AR_The Tongue of the Warrior Goddess GC7T3TV – cache #4587
Back to the AR caches… The day was so bright in fact that I had to download a torch app onto my phone to see under the rocks to find the cache, it was so dark down there compared with the brightness outside that i couldn't see a thing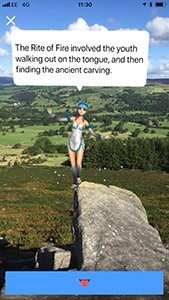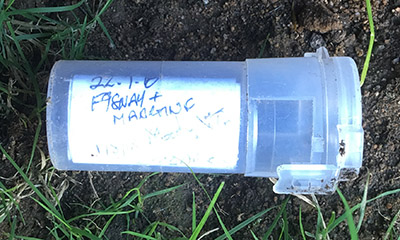 23rd September 2018 – AR_The Writings of the Ancients GC7T3WT – cache #4588
Second of two AR caches found on the Sunday morning… a bit of scrambling around the rocks required, and I may not have picked the best route to get to the cache, bashing my way through head high bracken, but I got there… and got the cache.
And after 2 AR caches my battery was pretty well drained again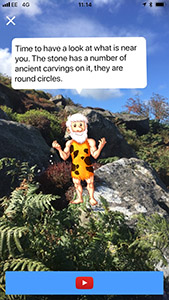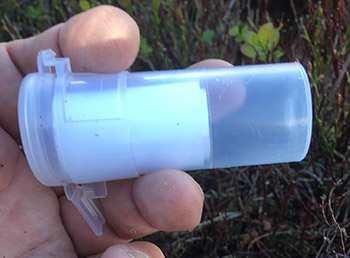 24th September 2018 – AR_Cow and Calf Rocks GC7T93W – cache #4589
Back up to the moor for a third day to do the last two AR caches… this was possibly my favourite of them all, a nice place to start, a nice clear rock carving at both places and a cache that didn't involve crawling around in a tight hole to find…
It actually took me more time than it should to find the cache as first I had to work out where a path was to get to the GZ and then the hint covered about 50 places within 10 square yards, in the end I resorted to looking at a photograph a previous finder had posted and from there working out where the person whose arm you could see, who had obviously passed him the cache, was stood… when I got into that location the cache was straightforward to find !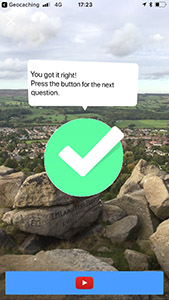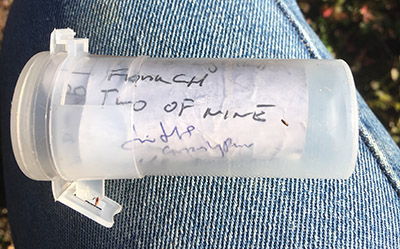 24th September 2018 – Rocky Valley Overview GC7VG1C – cache #4590
Found while going between AR caches, I was passing near so I detoured up the hill to get this cache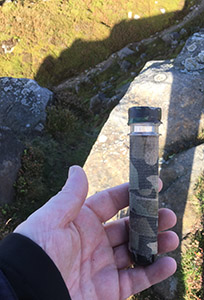 After this I didn't find GC7RNRP AR_The Cloven Stone of the Rock Goddess, I got the AR bit sorted and the coordinates for the final, but I wasn't wearing the right clothes for crawling in the mud under rocks, so I passed on this one