Home » Geocaching
Caches No's 4178 to 4183 – Escape Room Caches
As several of the 2018 Mega Committee like puzzle caches the rise in popularity of Escape Rooms is a good thing. For people that don't know an 'escape room' is where a team of you get locked in a room and have to solve various puzzles to find the key to get out. Puzzle caches have led us to be able to recognise the puzzle methods so we consider ourselves to be good enough to take on any Escape Room.
Escape Rooms can be quite expensive so Groupon deals are a way of bringing the cost down… but you may have to travel a little further than expected to get a good deal. Combining an escape room visit with a 'Meet The Committee' meeting became a popular concept with us in 2017 !

The first one we did was in Yarm, which is just over the Teeside border, and on the way there I took the opportunity to grab some Survey Monuments and a few old virtual caches
12th March 2017 – Ye Ole Survey Monuments GC45CC – cache #4178
First one of the day was YSM696 – Coldharbour Lane
An easy Drive-by – the pillar is in the hedge at the side of the road, but is getting a bit overgrown !
12th March 2017 – Ye Ole Survey Monuments GC45CC – cache #4179
Secondly returning to a familiar spot YSM332 – Eryholme
Found at the third attempt… A buried surface block that has eluded me on two previous visits – mainly because they have been in August and September when the verge is covered in long grass, go back in March when the grass is short and it's an easy find.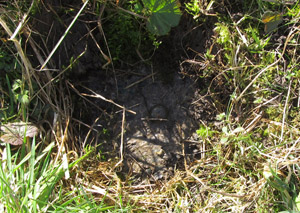 12th March 2017 – Clocks that never need winding-up GCEE2D – cache #4180
As well as the Survey Monuments I had to (virtually) drive past this virtual cache in the village of Hurworth to get to Yarm. The cache revolves around finding a number of sundials on houses in the main street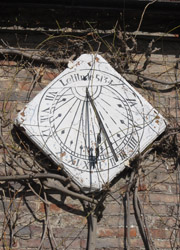 12th March 2017 – Under Water? – GCAB1B – cache #4181
Following our successful escape from the escape room there was time to walk down Yarm's main street to this virtual cache which was to do with historic flooding in the town.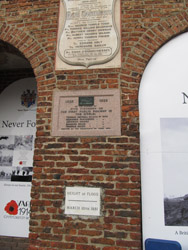 12th March 2017 – Meet the Yorkshire 2018 Committee – Yarm. – GC6ZFCY – cache #4182
And we held the meet the 2018 Mega Committee event to justify our Escape Room trip. The Venue was the Golden Jubilee pub just outside Yarm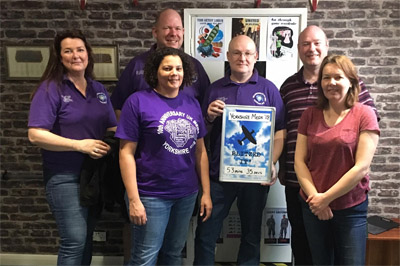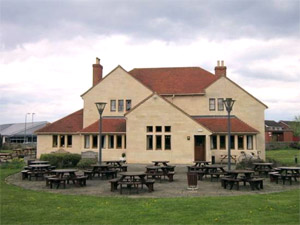 18th March 2017 – Mad March Meet IX – GC6YVK8 – cache #4183
The traditional local March event, I've been to seven of these now…
I had never seen anyone eating whitebait until this event… To me Uggy's lunch had a striking similarity to a serving of Klingon Gagh !