Home » Geocaching
Caches 4163 to 4177 – A Weekend at Bill's Place
Adam was holding a GAGB event in Stratford on Avon, Shakespeare Country. So I decided this would be an ideal opportunity to publicise the 2018 Mega to the cachers in the Midlands. Angel78 decided she wanted to come along as well so while Adam booked a bed in the Youth Hostel where the event was taking place I booked a room at the Mary Arden pub next to where Shakespeare lived after he got married
4th February 2017 – Trinity Tryst  GC1N2PH – cache #4163
Saturday, and I picked up Angel78 in Lichfield and motored on down to Stratford, We arrived at lunchtime on a nice sunny day so decided to find some caches in the town centre, this was the first one, I couldn't find it, but Angel78 did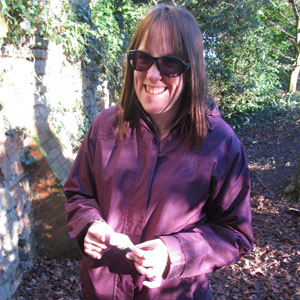 4th February 2017 – Bancroft Gardens – Barge Lock  GC5Q6DV – cache #4164
Lots of people about on a nice sunny Saturday afternoon, but no-one was taking any notice of us as we quickly found, signed and replaced the cache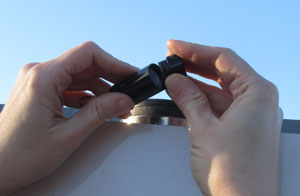 4th February 2017 – Freeview  GC20WN6 – cache #4165
A quick find, Angel78 and I have been to Stratford before as tourists and visited the Museum, so have seen the free view from the other side of the fence (the view is the back of Shakespeares old house, so to get to the other side of the fence you have to pay the entrance fee)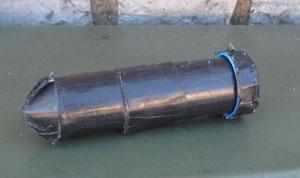 After this we didn't find GC6P2YQ A Fine Pair 669 Stratford-upon-Avon No 3 Henley St. We found the 'pair' solved the puzzle, met some other cachers at the co-ords, but no sign of the cache
4th February 2017 – SideTracked – Stratford upon Avon  GC5CBQ3 – cache #4166
A walk up towards teh station found this cache buried behind a lamp post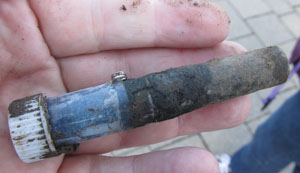 After this we couldn't find GC5R69M You could cop it here!, we spent ages sitting on benches in the little park feeling for the cache but to no avail
4th February 2017 – Bridge 68  GC5B7VN – cache #4167
We met three people here who said they had been looking for the cache for 10 minutes and hadn't found it (maybe they were GoodHorseHymn)
I had read the description and hint and went straight to where the cache was, took all of 5 seconds for a fingertip search to locate it – the three cachers refused to sign the log as they hadn't found it themselves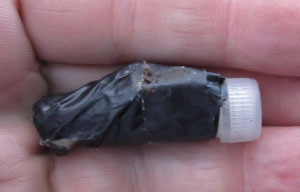 4th February 2017 – Infomaniac  GC20WN8 – cache #4168
Not the easiest of roads to get across in the Saturday rush hour traffic, the cache itself easy to find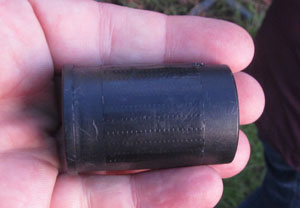 4th February 2017 – Uninhabited Island  GC1E9YX – cache #4169
Last one of the day, well we were parked in the car park near the river so this was on the way back. I found the cache while Angel78 was still trying to work out what the initials in the hint meant.
It was nice that we met the cache owner for most of these caches at the event the next day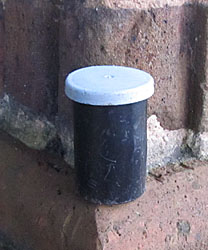 5th February 2017 – A Little Bit Of Old Arden  GC2C1XH – cache #4170
We stayed the night in the Mary Arden Inn and after breakfast went for a little stroll to find a couple of local caches.
Just had to wait for a dog walker to pass by before we retrieved this one – his dog seemed to take a shine to Angel78 !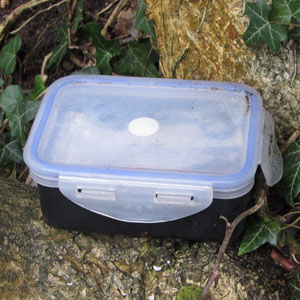 5th February 2017 – Straight to Bills Moms'  GC2D6CW – cache #4171
This cache was easy to spot, but not so easy to get to… we needed longer fingers so in the end had to resort to using a stick to poke it out, which wasn't easy either as the stick we found was only just long enough and really too thick to manouevre !
But we got there in the end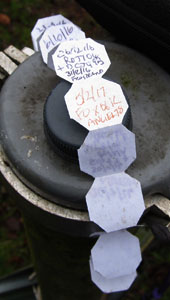 5th February 2017 – GAGB On Tour #5 – Stratford upon Avon GC6XN7N – cache #4172
A well attended event in an excellent venue. Nice to see a lot of new faces as well as a few familiar ones from all over the country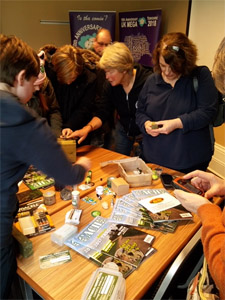 5th February 2017 – Church Micro 10431…Alveston  GC5PM27 – cache #4173
After the event a group of us decided to go caching on a walk around the village we were in just outside Stratford. We called ourselves Team Meet-Up Angel78, Lady Jude, Mutley76, Team Awesome2012, Angel78 and myself and possibly a couple of others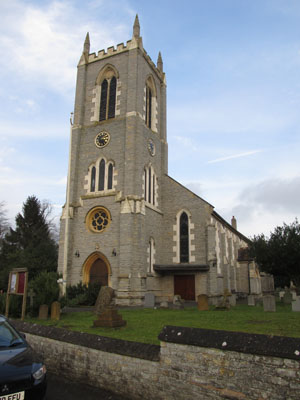 5th February 2017 – Alveston #1  GC6ZCYY – cache #4174
As well as the Church Micro there was a short series of 3 caches that we had no problem finding

5th February 2017 – Alveston #2  GC6ZCYZ – cache #4175
Team Awesome found the cache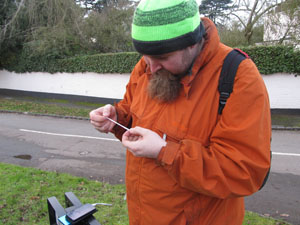 5th February 2017 – Alveston #3  GC6ZCZ0 – cache #4176
Found after the GAGB event as part of Team Meet-Up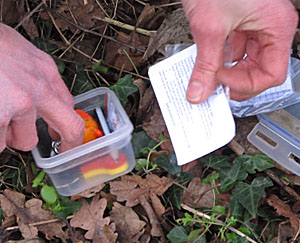 5th February 2017 – Welcome #8 (Wellesbourne Road)  GC4J49A – cache #4177
Last one of the day