Home » Geocaching
Caches No's 3692 to 3701 – Summer Camping Trip to Norfolk Again
Once again time for my annual camping trip to Norfolk (see caches 52-59, 620-630, 1299-1303, 1912-1941, 2708-2747 & 3335-3375 for previous years) This year to avoid the tedium of traditional drive-by caches I planned my route to take in the remaining few YOSM's that were in between home and Kings Lynn (actually there are 2 more but they are a 2 mile walk each way from the road – so I may go for them next time I am driving down which will be for my annual November trip)
3rd July 2015 – Ye Olde Survey Monuments GC45CC – cache #3692
This time logging YSM617 South Cave
This was the first of 5 for the day, an easy to find Bench Mark up against the hedge at a road junction.
I came down his way on my Bank Holiday trip less than a fortnight ago, but this location became as a YOSM then, so I had to come this way again to get it.
As an aside to the cache Groundspeak are celebrating the 15th Anniversary of Geocaching with some summer souvenirs (a bit like last years lot that I got on my way up to Ayr). The first souvenir is for logging a cache with more than 10 Favourite Points – YOSM has over 500 Favourite points including one from me, so finding this cache gets me the first 'Geocaching Road Trip' souvenir
3rd July 2015 – Ye Olde Survey Monuments GC45CC – cache #3693
This time logging YSM291 Alkborough
After South Cave it was a trip across the Humber Bridge – I was surprised at how much I enjoyed driving across it. I walked across once when I was about 14 or 15, I think I'll have to come down and do it again.
From the south end of the bridge it was winding through the country lanes to this pillar. I parked in the car park for the nearby nature reserve and took a short walk up a farm track to find it in a fairly overgrown corner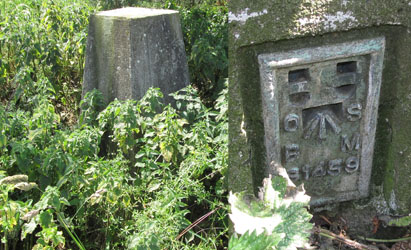 3rd July 2015 – Ye Olde Survey Monuments GC45CC – cache #3694
This time logging YSM362 School Top
A YOSM that isn't really available as it is under a slab that has been sealed into the surface of the cycle path (according to the Trigpointing website it has been like this since 2013)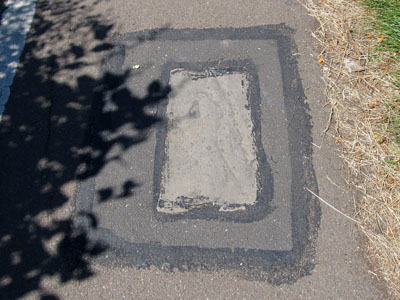 3rd July 2015 – Ye Olde Survey Monuments GC45CC – cache #3695
This time logging YSM513 Wragholme
Another one that isn't actually available to find – this was a rivet that is now just a hole on a bridge parapet where a rivet used to be (the Trigpointing UK website says it has been like this for 2 years)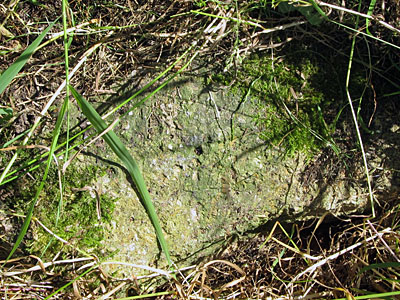 3rd July 2015 – Ye Olde Survey Monuments GC45CC – cache #3696
This time logging YSM317 Anderby Creek
An easy one to find as it is within the hedge boundary of the carpark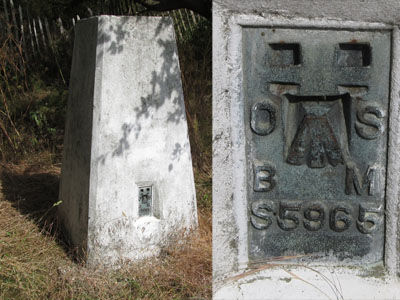 3rd July 2015 – VS# 274 Tottenhill GC5RVEK – cache #3697
This cache was just outside the field where we camp, so it would have been rude not to find it. VS stands for Village Signs, which is another series of caches along the lines of the Church Micro series. I think this is only the second Village Sign cache I have found, but it is a Southern thing as up in the North the villages don't have fancy carved signs, just the bog standard road signs.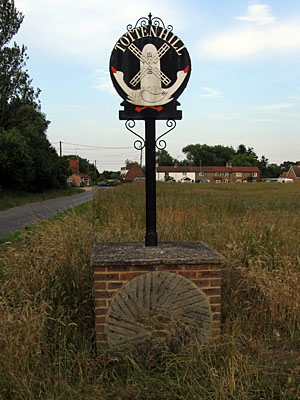 4th July 2015 – Ye Olde Survey Monuments GC45CC – cache #3698
This time logging YSM499 Little Ouse
The lowest Tripoint in the country and below sea level… it was a bit of a trek along an overgrown path on the top of the levee that keep the river from flooding the land around, and then it was pushing through thistles and nettles down to the bottom of the banking and the trig – fortunately someone else had been down to the trig in the last fortnight or so and there was at least the vestige of a path to it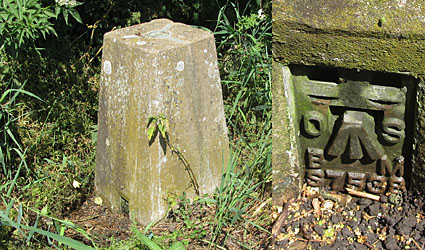 4th July 2015 – St Mary Micro GC2GQ1D – cache #3699
I was driving between two YOSM's and came through a village with a prominent church, thinking there might be a Church Micro nearby I looked at the GPS and sure enought there was a cache symbol right by the church… turned out not to be a Church Micro though, but nevermind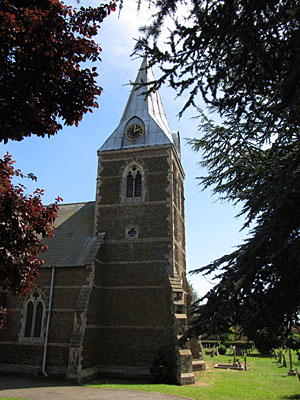 4th July 2015 – Ye Olde Survey Monuments GC45CC – cache #3700
This time logging YSM409 Queens Ground
A short walk up a farm track and the pillar is easy to find as it's concreter plinth sticks up well above the level of the field.
My 75th YOSM – and my 3700th smiley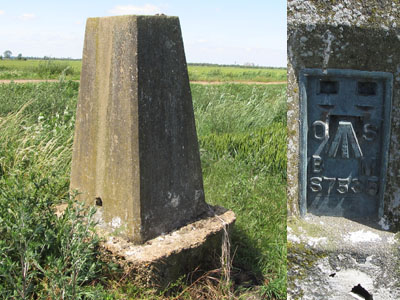 5th July 2015 – Only the Good GCD734 – cache #3701
First of all on my way back home I didn't find GC1AA – Stash In The Middle Of Nowhere – not really surprising as no-one evet has. This cache was the 6th cache ever to be hidden in the UK – on 20th January 2001, and was placed "In the hollow of a tree root by the stream." near Spilsby in Lincolnshire. The log page shows no finds, just a DNF in Feb 2001 from a cacher who at the time had never found a cache. SO I thought I would go and have a look, unfortunately in the 14 years since 2001 the footpath has been moved 60ft away to the main farm track and the land between farm track and stream is now just 60ft of unchecked undergrowth, impenetrable bramble, 6ft high nettle and other shrubbery. There wasn't even a place where you could make a start at getting off the farm track without using a machete to clear a path.
So I left that one and drove to the nearest virtual cache, which was at a church on the viking way, a long distance path through the area. The church is about half a mile from the nearest road and the cache is named for the large proportion of children's graves in the Churchyard.