Home » Geocaching
Caches No's 3516 to 3529 – CMing and YOSMing my way back Home
The clocks had gone back while we slept in our hotel room, so we had an extra hour in bed before heading back up to the Harvester for a full breakfast before going our separate ways as Adam took the girls west back over to Coventry and I headed North back to Yorkshire… my meandering route again planned to take in Church Micros and YOSM Locations
26/10/2014 – Church Micro 2274….Wakerley GC37XJG – cache #3516
This was the nearest Church Micro to the Mega location, indeed I had to drive past where we had been the day before to get here, and though it was the morning after the night before cachers were almost queuing up for this one, I climbed off the road into the field just as the previous finder had replaced the cache, and as I exited the field I had to dodge around the next cacher coming along the road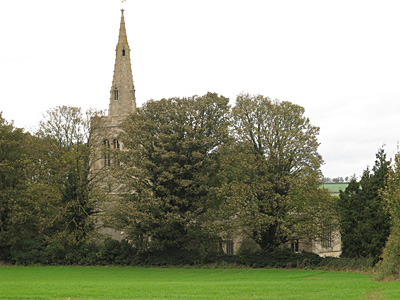 26/10/2014 – Ye Ole Survey Monuments GC45CC – cache #3517
This time I logged YSM595 – Glaston
As this one had been put out specially for the occasion it was only right to go and visit… So one of those rare occasions where I have found the YOSM cache at it's active location
26/10/2014 – Can ya dig it? GC1HZ0T – cache #3518
… and as the YOSM location is the same as the location for this cache it would have been rude to ignore it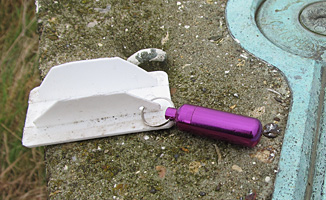 26/10/2014 – #9 Lay-bys and Drive-bys GC53NXW – cache #3519
There are some who parked by this cache and then walked to the new YOSM location, and others who parked by the YOSM and walked to this cache… I was one of the latter, the cachers I crossed paths with were the former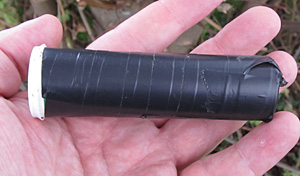 26/10/2014 – Church Micro 2349…Normanton GC2KMXB – cache #3520
This had been on my to do list since the location of the Halloween Mega was announced… one of the best situated Church Micros in the country.
When Rutland Water was expanded the water level rose to a height that was above floor level in this abandoned church, so they filled up the bottom of the church until the new floor level was above water and built an embankment and causeway round it.
Pity about the scaffolding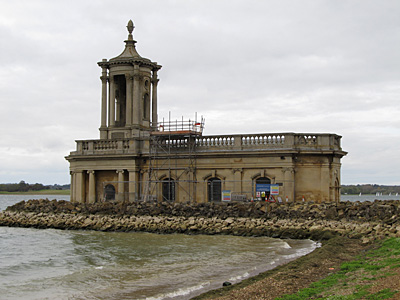 26/10/2014 – Church Micro 5167…Edith Weston GC4XYCN – cache #3521
My route from Normanton Church to the next YOSM took me right past here, so it was opportune to stop (even though I was constricting a busy road by parking right next to the cache !)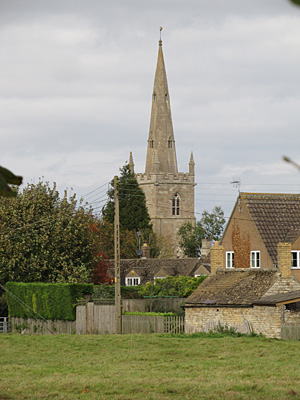 26/10/2014 – Ye Ole Survey Monuments GC45CC – cache #3522
This time I was at YSM511 – Burrough Hill
A strange and atmospheric place for a trig point, on top of the ramparts of an Iron Age Hill Fort.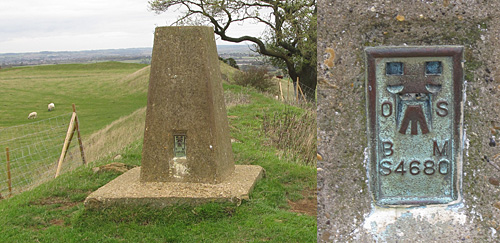 After this I couldn't find GC3ATZN Church Micro 2393…Pickwell
There were three hint objects in the vicinity, but too many people about on a Sunday afternoon to have more than a cursory glance at each… so I might have found it if I had looked harder, but I didn't feel comfortable doing so
26/10/2014 – Church Micro 2352…Whissendine GC3A5JC – cache #3523
Not my favourite type of cache, as it is overlooked by the nearby house and not anywhere near the path that goes around the edge of their field. I felt a bit 'obvious' to be walking across the field to a tree right in the middle, but I guess the people in the house must know about the cache as you can't really hide from their gaze while finding it…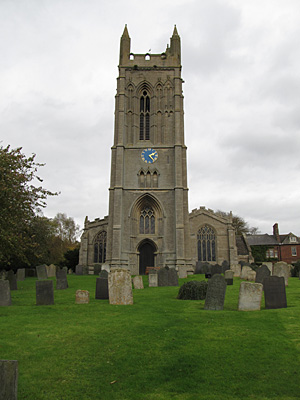 26/10/2014 – Church Micro 5031…Sewstern GC4X2MV – cache #3524
What a nice little church… The CHurch Micro cache was well away from it blocked by an older cache right by the church, a cache I didn't get although I stopped right next to it when I pulled up to take the picture, but the PQ on my GPS was only of CM's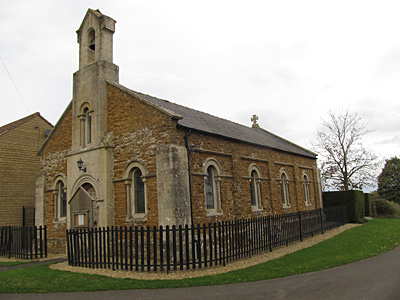 26/10/2014 – Church Micro 5028…Buckminster GC4X2N4 – cache #3525
Since I was a kid I have delighted in seeing the signs for Buckminster while travelling down the A1, because it brigs to mind the science fiction staple of geodesic domes and the allotrope of carbon called Buckminsterfullerenes (bucky balls)
These have absolutely nothing to do with the village of Buckminster and everything to do with the inventor, theorist and architect Richard Buckminster-Fuller… but still the village name pleases me, and I was happy to see that the village and the church were as nice as I thought they would be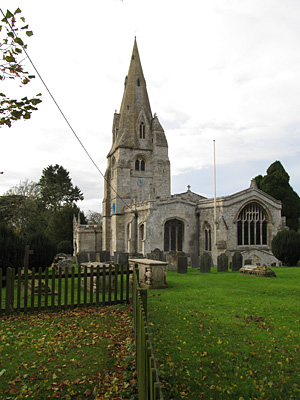 26/10/2014 – Church Micro 5029…Stainby GC4X2N9 – cache #3526
A quick drive by – well it would have been if there was anywhere sensible to park, as it was without blocking Gateways or entrances I had a little way to walk back to the church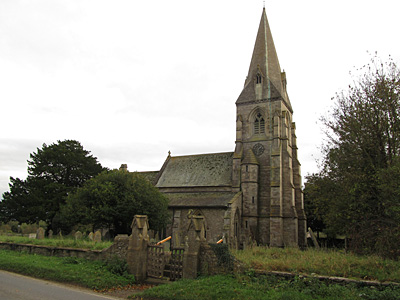 26/10/2014 – Church Micro 2558…Stoke Rochford GC3EFVZ – cache #3527
A quick diversion from the A1 and a lovely view across the valley to the church… maybe not the best road to do a three point turn on though (or a five point turn as I had to do !)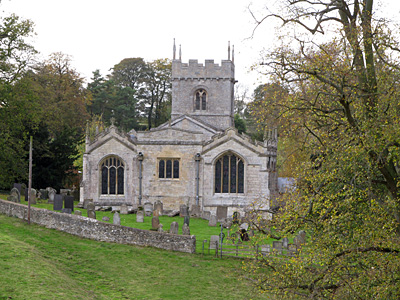 26/10/2014 – Church Micro 2528…Harlaxton GC3DPK8 – cache #3528
There had been a Craft Fair in the Church and the sellers were just bringing their stuff out of the church when I was there so lots of people going in and out… which meant I cast a bit of a strange figure poking about looking for the cache. The co-ords don't really lead you straight to the cache, and one part of the hint item 'the post' is very well hidden by the other part of the hint item 'the ivy'…. but I got there in the end – My 150th Church Micro find !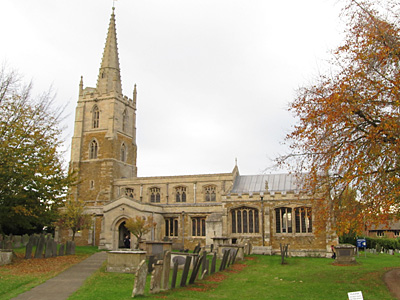 26/10/2014 – Church Micro 2527…Barrowby GC3DPJT – cache #3529
This was my last stop of the journey, well the clocks had gone forward and it was getting dark. A nice church to finish on, though the cache was hard to find and I was happy I had my walking pole with me to poke around with as it looked like one of the local dogs had recently cocked his leg up on the post it was hidden by… fortunately enough dead leaves on top of the cache to protect it !