Home » Geocaching
Caches No's 3230 and 3231 – Kirkby Fields Walk
I was thinking more about putting out Church Micro caches and looking at all the wonderful Yorkshire village names I could put caches in, Blubberhouses, Kettlesing Bottom, Hubberholme, Yockenthwaite etc, one quite near me is Kirkby Overblow and there is a church in the village and a couple of unfound caches nearby so one evening I decided to go and investigate. There is a public footpath running through the Churchyard and then out into fields behind, but unfortunately this is too near caches on the Snape Sneak (caches 1451 – 1457) so I had to look village side of the church for a spot, and if it was away from the church look for numbers in the churchyard to make a multi out of it.
21st May 2014 – Kirkby Fields 1 GC34ZED – cache #3230
Lovely evening for a walk, parked on the road by the pub and church and walked through the village and down the paths through the fields. Not taking much notice of my GPS I walked until I found a place that matched the hint… and found nothing… then realised I was 125ft from where the GPS said the cache was… so I walked back up the path and all I could see was a 4ft wide bed of 4ft high nettles, no sign of anything that looked likely. However looking back through the cache logs I found one that said "trust your GPS" so I approached from another angle, and found another 4ft wide bed of 4ft high nettles… but prodding around with my walking pole I turned up the cache… only got stung about 20 times !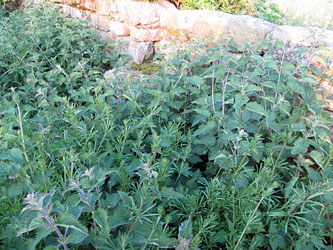 21st May 2014 – Kirkby Fields 2 GC34ZF6 – cache #3231
Carried on the walk from KF1, and eventually came out at the cache. I think it is really sad that these caches are not visited more often, it's a lovely walk round through fields, woods and old country lanes, with proper size caches to find… much more enjoyable evening than finding a couple of magnetic nanos stuck on the back of road signs in full view of the local residents…