Home » Geocaching
Caches No's 2723 to 2734 – Caching around King's Lynn
It's amazing how many of my friends are now cachers, on a camping weekend with people from all over there were Caticehurst, UKCacheMag, Hublander, Beaniebabe28, Stucuk & TT and while we were talking about it we got another couple interested, Giles and Jackie – who got their phone out, sigend up on the website, downloaded the geocaching app and came out caching with Adam (UKCacheMag) and myself to find their first few caches. we started off with some local drivebys on the way from the camping ground to King's Lynn town centre

27th July 2013 – Green Lane GC43M50 – cache #2723
It might have been her first cache, but Jackie was quick to see through the stickoflage
27th July 2013 – Common as muck GC4CH40 – cache #2724
A gated village common is not particularly common these days, but caches on gateposts are ! Adam soon had this one in hand

27th July 2013 – Common Land GC21GC0 – cache #2725
And at the other end of the common, another gate across the road and another magnetic gatepost cache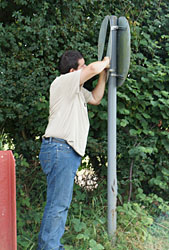 After this we didn't find GC Park Life – The Missing Gates, four of us looking, too many places it could have been and no sign of it… Curiously enough the previous finder, who found it the day before was a new cacher and this is so far his only find, other than him it's not been looked for or found for 3 months
27th July 2013 – Park Life – The Ponds GC35AGH – cache #2726
The GPS took us to a point halfway along the railing, so we searched along each way until we found it.
With the pond, the willows and the water lilies this would be a lovely spot if it wasn't for the large number of bottles, cans and take-away boxes also in the water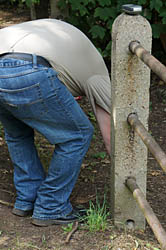 After this we didn't find GC Houghtons Hides (vancouver) – a nano cache in the stairwell of the shoppers multistorey carpark, a stairwell that is well used during the day and used as a lavatory at night… not the sort of place you are going to hang around searching on a Saturday morning
27th July 2013 – Houghtons Hides History Of Tuesday Market Place GC4D024 – cache #2727
A nice easy find on the edge of the more historic area of town – along the waterfront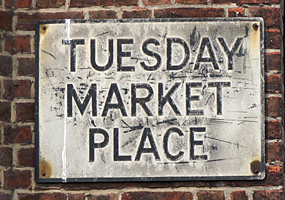 27th July 2013 – The Forgotten Explorer GC3GHFX – cache #2728
I now know why the carpark cache was called Vancouver and who the City in Canada is named after, George Vancouver an explorer from King's Lynn. I know this becuase this cache is all about him. We got to his statue, then had a debate about the number of buttons on his coat ! (which were needed to work out the final co-ordinates of the cache)
Adam then worked out the numbers and read them out to me to put on the GPS… and they came up at a spot that appeared to be in the seat/shelter we could see on the footpath on the other side of the river – a location that was possible but unlikely as although I've done Multi's where the final has been on the other side of a river it didn't really fit with the 'few minutes walk away'.
So we got Adam to recalculate and when he had worked out that 2 + 2 really equalled 4 we went off, found the cache easily not too far away and with dry feet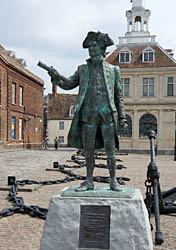 27th July 2013 – Houghtons Hides (The Shambles) GC3PMGJ – cache #2729
A well camouflaged cache near the car park sign that fits in perfectly with it's surroundings, but when you have seen lots of these you can recognise them for what they really are.
It deserves the favourite point I gave it as when I had put it back Giles (on his first morning's caching) who hadn't seen the container still couldn't spot it even though he knew that the cache was there !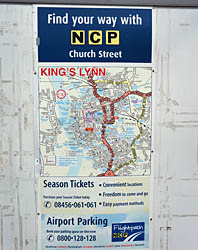 27th July 2013 – Park Life – The Tower GC35AK3 – cache #2730
My sunglasses meant I couldn't see to find the cache in the bushes as it was too dark (prescription sunglasses so I can't see without them either) Adam didn't have that problem and soon picked up the cache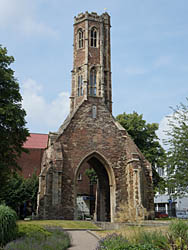 27th July 2013 – Park Life – The Main One GC35A87 – cache #2731
I was almost tempted to look behind the Hydrant post a few yards away from the cache thinking that the title could refer to a water main… but the co-ords were a little bit wrong.
When we got to the GZ Giles spotted something shiny, which wasn't the cache, but as he reached up he spotted something else shiny and that was the cache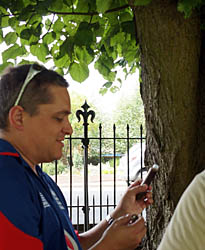 27th July 2013 – Walks GC2HCQV – cache #2732
We found the cache easily enough but were disappointed that our car parking time was up as we would have liked to explore the nearby chapel a bit… in the end all we had time to do was take it's photograph and run to avoid the Parking Warden's displeasure (or maybe their pleasure !)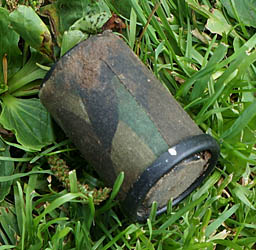 27th July 2013 – Welcome to the "Middle of Nowhere!" GC3W8ZH – cache #2733
In the afternoon I decided to visit a nearby earthcache and Hublander came out with me. As we were driving along he said "I did a cache in that layby this morning" so I pulled in and followed his instructions for finding the cache.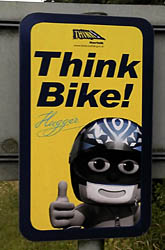 27th July 2013 – The shrinking fens. GC2713Z – cache #2734
This Earthcache is all about the drainage of the fens, which was done in three phases and between the phases the land dried out, shrank and lowered so there are distinctly different water levels of the drains. At this point a newer drainage channel (from the 1840's) met an older one, (from the 1650's) but because the older one is a navigable waterway an aqueduct had to be constructed to take one over the other
It's strange how difficult it is to judge the distance the water is below you… it looks much closer than it is and Hublander and I both came up with a similar figure which was much less than it actually is.
We were lucky enough to get a boat coming across the aqueduct while we were there just to confirm that it is navigable