Home » Geocaching
Caches No's 1322 to 1331 – Wychbold Wanderings
A trip down south to take my Mother to stay with my Sister and Nieces involves a meeting at one of the countries largest Garden Centres – 'Webbs of Wychbold', which is conveniently right next to the Motorway and roughly equidistant timewise to our respective homes… and I was early and they were late so I had an hour to kill, fortunately I had planned a few local caches to do before I went home after they had gone, so I just did them while I was waiting instead !
27th August 2011 – Wychbold Wander – Finishing Post GC2TTGR – cache #1322
The Wychbold Wander is a series of 20 or so caches in a loop around the village. I only had time for a few so I started with the last one as it was nearest to where I had parked !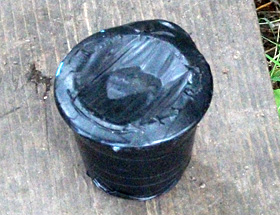 27th August 2011 – Fritz's Forage GC2D5P1 – cache #1323
In between the last and the first of the Wander there is this cache hidden in bottom of a prickly hedge – I wished I had taken my walking pole to poke it out with rather than having to crawl under the bushes !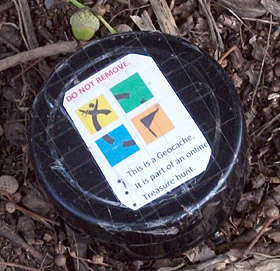 27th August 2011 – Wychbold Wander – Start GC2TT54 – cache #1324
a 35mm film cannister hidden under a rock by a fence post… and lots of Barbed wire to keep people out of the Garden Centre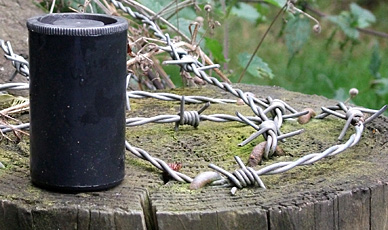 27th August 2011 – Wychbold Wander – Twin Peaks GC2TT5J – cache #1325
I believe the title of the cache has something to do with a cult TV programme that I never watched, so I don't know what relevance the name has to a film cannister hidden in the roots of a tree by a stream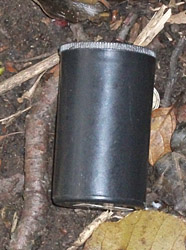 27th August 2011 – Wychbold Wander – Pony Tail GC2TT71 – cache #1326
A sneaky hide that took more finding than it should have done, being that the description said it was hidden off the ground – I put it down to poor GPS contact so I wasn't sure which trees I should be looking round – in the end it was none of them !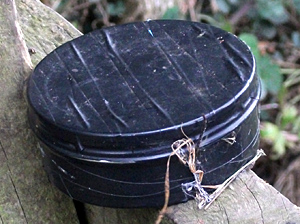 28th August 2011 – GeoMcCache GC332WM – cache #1327
Next day I had time to clear a few local caches that had sprung up near home, in the case of this first one actually in sight of home, though on top of the hill on the other side of the valley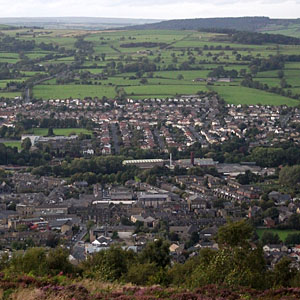 28th August 2011 – Leedslads First Geocache GC31R3J – cache #1328
This is a cache that I pass almost everyday on my journey to work, but where it is there is nowhere close to park and the road is narrow and has no footpath, so when cars are going by in the 'rush hour' you are a little exposed… so I waited until a weekend to go and find it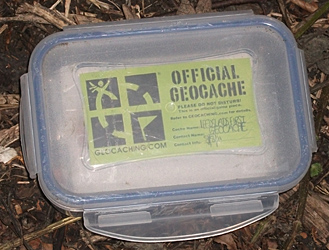 28th August 2011 – Swing Low… GC31VWQ – cache #1329
A well crafted and camouflaged cache hidden in the woods.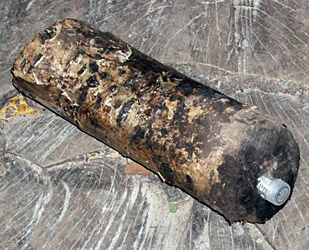 28th August 2011 – A quick drive by GC31PJY – cache #1330
This cache has caused a little entertainment on the previous cachers logs, as looking at it on the satellite photographs the co-ordinates have the cache in the boot of a car parked in a layby. Obviously the Co-ords are a bit out, but there is only one obvious place for the cache to be and that is exactly where it is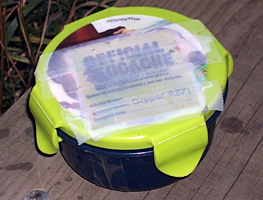 4th September 2011 – Railway no more GC212MG – cache #1331
The next weekend I went down south again to collect my Mother after her holiday, this time to Tewkesbury, and this time my Sister and Neices – known in caching circles as the Twirlagirls – weren't late so we had chance to go and find the nearest cache