Home » Geocaching
Caches No's 5241 to 5249 – Caching in a Time of Covid
It may be hard to comprehend in years to come that the whole world virtually stopped in Spring 2020, and everyone was confined in their homes unless out on essential business, but that was the way it was…
Covid 19 had been out in the far east from the end of 2019, but we just thought it would be like the Bird Flu, or SARS and not really spread anywhere else. We laughed at the Chinese tourists in London for wearing a mask in the outdoors when they were the only ones around. And although there was an outbreak in Italy before we went to Bonn, we happily joined large crowds and mixed with people from all over Europe… the last time we were in crowds, the last time we could mix freely, international borders were closed and unfortunately the virus swept across Europe killing hundreds of thousands of people.
We were under lockdown conditions, work was confined only to a very few 'essential' businesses, and the rest of us sat at home for 3 months
24th March 2020 – 1, 2, 3, 4, ?, Once I caught a cache alive! GC8HPNQ – cache #5241
The Covid Lockdown began this day, and as we were allowed out just once a day for exercise I used my opportunity to go for this cache, the only cache really within walking distance of home…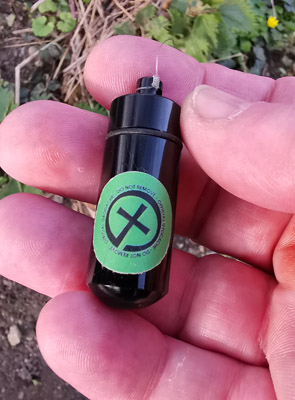 1st April 2020 – Apollo Fir GCV3CA – cache #5242
An April Fool anagram for a cache that is in Perth (Scotland) but can be logged from anywhere which is good as I was stuck in Lockdown at home

16th May 2020 – The Frail Loop (An Lúb Frail) GC486ZC – cache #5243
Another April Fool anagram for another cache that can be logged from anywhere – this one nominally in Dublin

16th May 2020 – Futoshiki GC – cache #5244
The 11th anniversary of my first cache find, so to celebrate I looked for the nearest cache that was hidden on the 11th of the 11th, and this was it – to complete the eleven theme I arranged to be at the GZ at 11:00am 🙂
I had never heard of Futoshiki puzzles, but I am quite handy at sudoku puzzles so once I had got my head around what needed to be done the puzzle was straightforward to solve (although not quick !)
Easy enough to find the cache once at the GZ, one place stood out as being the most likely in relation to the hint and one thing looked likely to be the camouflage and indeed it was… maybe that's just 11 years of experience !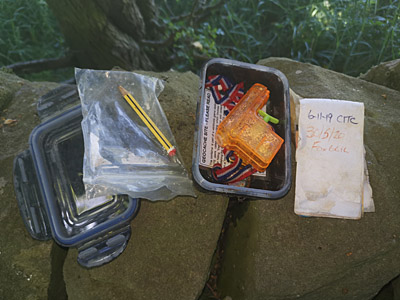 17th May 2020 – A New LEAF GC – cache #5245
Found on a lovely Sunday morning… As this cache is 5 years old I thought it was about time I went to find it – especially as I can see the copse of trees it is in from my window !
No problem finding it with excellent coordinates and the photographs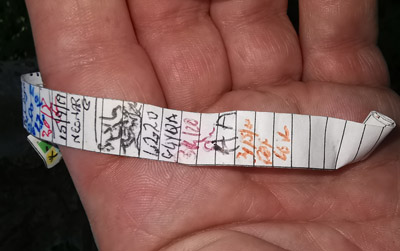 1st June 2020 – #1 The Start of the Line GC – cache #5246
Another hot sunny day, and I decided that a nice walk along the railway under the trees would be nice and cool, and so I walked out from Otley to the end of the tracks and then picked up the caches on the way back.
This was a fairly easy cache to find which was good as there were a few other walkers about and so speed keeps you stealthy !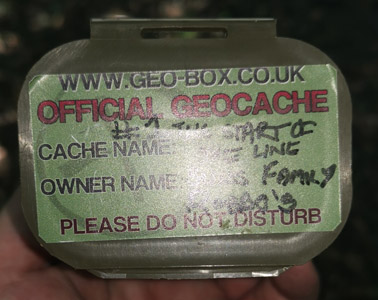 1st June 2020 – #2 Sideline Tunnel GC – cache #5247
The coords were leading me astray, but the hint told me exactly where to look (Blame the tree cover for the GPS inaccuracy, not the CO !)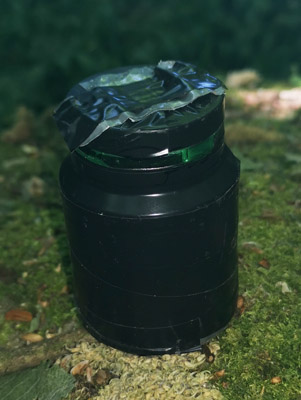 1st June 2020 – #3 Sliced Shot! (Definitely in the rough) GC – cache #5248
I was nearly defeated by the colour here, and my sunglasses… I thought I knew what I was looking for and I quickly spotted the right place to look, but with dark glasses on I couldn't see anything let alone what I expected (in the colour I expected) so moved on to look at other possible hiding places, and found nothing… Eventually I decided to go back and have another look at the first place, took my dark glasses off and then spotted the cache – which was exactly what I expected it to be, but in an unlikely colour !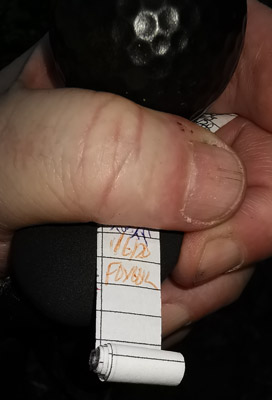 1st June 2020 – #4 The End of the Line GC – cache #5249
The hint led me straight to it…