Home » Genealogy
Genealogy
Who do I think I am ?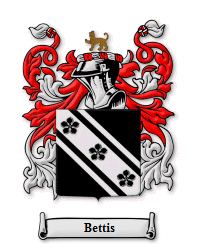 I am a Yorkshireman and a proud Northerner, though you don't have to go too far back in my family tree to find that I am not a true blooded Northerner at all, my Father having been born in Leytonstone, Essex – though he did move to Doncaster at the age of 3.
 My Mother cames from South Yorkshire. Her ancestors were miners who moved to the Yorkshire coalfields from the Staffordshire coalfields.
I've not found anyone notable at all in my family tree, all the ancestors were manual workers – Miners, Blacksmiths and the 'Ag Lab' familiar to all who study the old census material… Ag Lab stands for Agricultural Labourer, the occupation of a vast proportion of the male population of the country before the Industrial Revolution. The women were mainly domestic servants in their youth and then housewives when they got married, having 10 – 15 pregnancies was quite common so looking after the house, children and being pregnant kept them from paid employment.
In tracing my ancestry I have so far got about 1,600 people on my Family Tree I have found a few 'characters' and interesting people along the way in my resarch so far – their stories will form the Genealogy category posts on this blogsite.
It was a good friend of mine who got me into researching my family history, I soon found it terribly interesting to be able to go onto Ancestry.com on the internet and study the census records to trace my family 10 year intervals over the period which the Census records have been published.
I also went on Genesreunited.co.uk and have got into contact with many people who are 3rd and 4th cousins – one of whom I had known for 15 year without knowing we were related !
I have looked at many genealogy programs with a view to their website creation features with a view to putting may family history on the net, but I have yet to find one that does anything more than put a very basic list together… and that's just not what I wanted as not only the bare facts and dates, I wanted to put on more details, what they did, where they lived, what the place they lived looks like now etc. So I have eventually decided to put one of these basic sites on the web (link will come along soon) and use this blogsite to put all the items of interest about my family down for the world to see.