Home » Geocaching
Caches No's 4480 to 4485 – Spring and Early Summer Events
Less than 6 months to go to the Mega and it started getting quite busy, we needed to have Committee meetings every 3-4 weeks and I had a flock of log sheep to make and the mega day Program to help with, and all the side events to make the cache pages for and the Mega geocoins to design, and 'woodies' for all the events to design and so on and so forth (and I thought I was getting it quite easy, others on the Committee seemed to be much busier sorting the campsite, the entertainment, setting out hundreds of caches on cache trails etc)
No time for caching then, unfortunately.
14th March 2018 – WRW #11: River Bend View GC7EJ65 – cache #4480
I was walking down here by the river one afternoon after work and remembered that there were a set of caches right along the river banks in Ilkley (and beyond)
I had no GPS, no phone or anything like that and no idea really of whether there was a cache anywhere around, but there were a few likely looking places, and although the first place I looked wasn't right I found the cache in the second one.
24th March 2018 – Mad March Meet X GC7K027 – cache #4481
The MMM moved venues and moved times from Lunchtime to Breakfast time, which was a nice change. I had a nice breakfast and a good chat with a load of people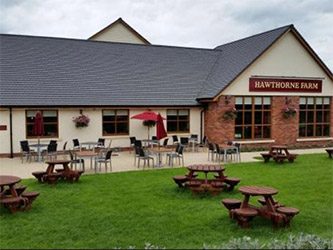 4th May 2018 – May the 4th be with you and all that GC7N91X – cache #4482
May Bank holiday, and the Tour De Yorkshire was in town. They were going through Ilkley town centre and having the stage finish up at the Cow and Calf… I was at work, we didn't have any Customers (after all Ilkley was closed to traffic and full of spectators) Although the race didn't go on the road past our showroom it did go on the road on the other side of the river so I stood at our back door and watched the Womens race go by.
The Mens race was later in the day, but by the time they were anywhere near I had shut the shop and as I wasn't going to be able to get back into OtleyI went straight to Sheffield to an event in Meadowhell…
I think Kerry should just have the event inside the Lego shop next time !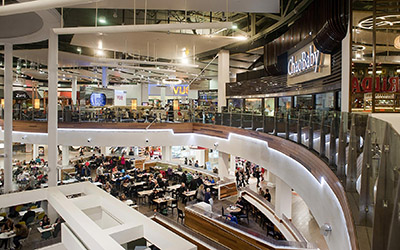 29th May 2018 – Leeds Drink and Chat 5 GC7PJY9 – cache #4483
I had intended to go to the Monthly meetings on a regular basis, but things kept coming up which got in the way !
This time though I made an effort to go, basically because Rich and I wanted to get Sam539 and Zoe94 when they were in a good mood and persuade them to help make the Lab Caches for the Mega… We ended up with some fairly drunken ideas and two willing volunteers !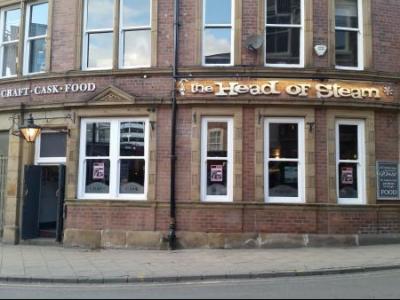 16th June 2018 – Firefox.3 & Big Fish's Camping #2, More Frolics! GC7KKVC – cache #4484
As with the 2017 version of this event I only went along for the evening… as I was driving I had to forego the drinking games 🙁
But I stuffed myself with barbecue and nibbles and had a great evening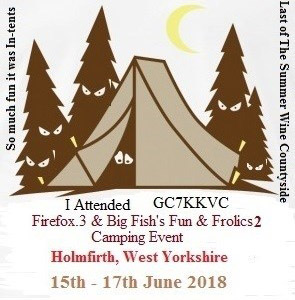 21st June 2018 – Meet the YM2018 Ales GC7QVKN – cache #4485
One of the things the Committee had to sort out was finding someone to provide a bar at the Mega. Rich lives virtually round the corner from Quirky Ales, a micro-brewery in Garforth and we had contracted with them for the bar and so had to make a visit to their premises (they have a public bar) to finalise the details. As I was driving all the 'ale' I had was diet coke 🙁