Home » Geocaching
Caches No's 4375 to 4387 – The 2017 Devon Mega, Pt 1
I don't go camping at geocaching event's – when there are nice hotels nearby, for the Kent Mega I stayed in the Premier Inn and for Peebles I stopped in the local pub !
On this trip down south I stayed at the motorway services at Brean for Piratemania and here for the Mega in Devon I was staying in a pub 3/4 of a mile from the campsite… a nice 15 minute walk along a public footpath to a proper bed with a proper bathroom and breakfast made for me every morning. Much better than camping !
31st July 2017 – DM17: The Imps Meet & Greet (Mon 31 July) – GC75DBD – cache #4375
A traditional event to start Mega Week, the Imp's event breaks up the journey from Piratemania to the Mega and so stops their being a convoy of caravans leaving one campsite and arriving all at the same time at the mega campsite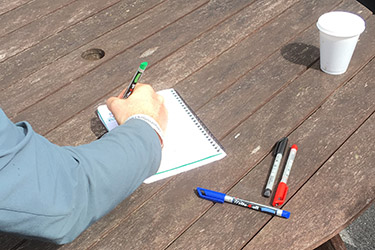 31st July 2017 – DM17: Welcome to Bicton (Mon 31st Jul) – GC6Z5RK – cache #4376
The traditional welcome event, just a social, and a bit of a quiz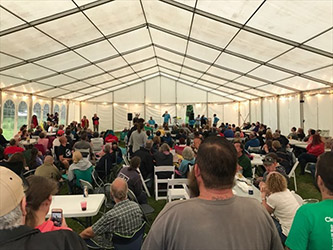 ---
2017 Mega, Day 2 – Cachers Visit Dartmoor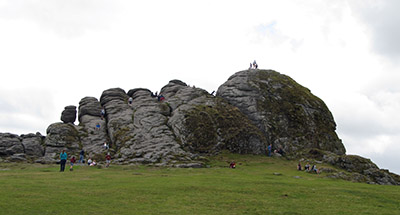 1st August 2017 – DM17: A day on Dartmoor (Tue 1st Aug) – GC6X3EM – cache #4377
Yorkshire Day – so we claimed the tor in the name of the Republic of Yorkshire – and marched our flag up and down the moor !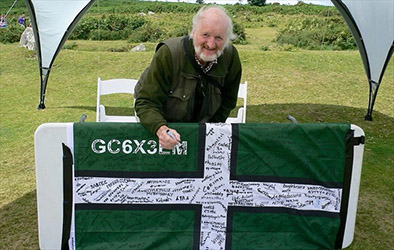 1st August 2017 – 1. Haytor Bracken – GC667CH – cache #4378
Found while celebrating Yorkshire day on Dartmoor with CoinKezza, &ruby, Linedancers, Hedgehog Mum and Matthewgibbs – If anyone was there and saw a bunch of nutters parading a Yorkshire Flag around that was us !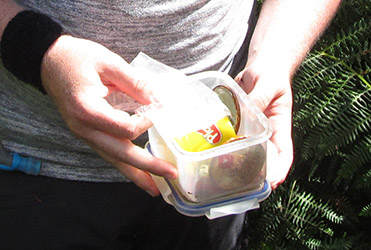 1st August 2017 – 2. Haytor Bracken – GC667FH – cache #4379
The thing about these supporting events at Megas is that quite often you don't have to look for caches, they are just passed from hand to hand – until the person with the cache has no idea where it was actually hidden !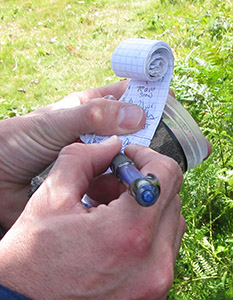 1st August 2017 – 3. Haytor Bracken – GC667FP – cache #4380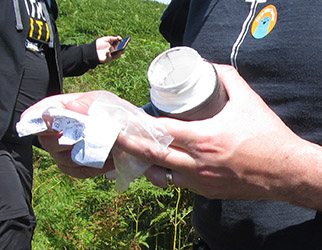 1st August 2017 – 4. Haytor Bracken – GC667FX – cache #4381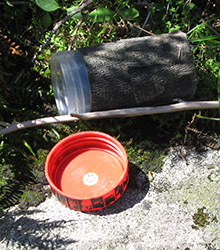 1st August 2017 – 5. Haytor Bracken – GC667GE – cache #4382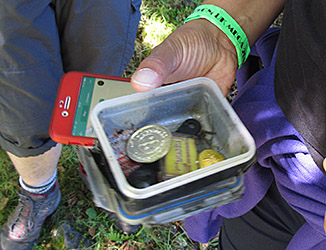 1st August 2017 – NEWTON VIEW 4 – GCQP7Z – cache #4383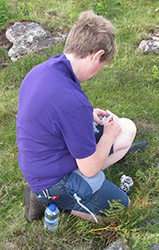 1st August 2017 – A & G`s Golden Wedding – GC387ZY – cache #4384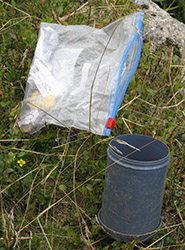 1st August 2017 – Geological Dartmoor. – GC2ZM8Z – cache #4385
Our Celebrating Yorkshire Day on Dartmoor, culminated in climbing to the top of the Tor with Coinkezza and Matthewgibbs and waving the Yorkshire flag (very windy, the flag nearly turned into a hang glider and lifted us off the rock)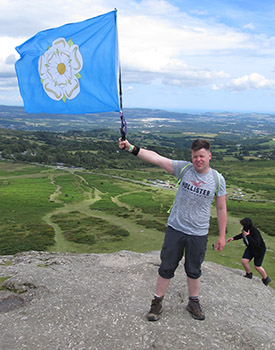 1st August 2017 – DM17: "Pirate Night at Bicton" (Tue 1st August) – GC74T1J – cache #4386
Arrrrrrrrrrrrrrrrr !
Not Piratemania, but I suppose it saves people having to have 2 fancy dress costumes.
The event was really a night walk with a Piratical theme around the Bicton College grounds, but as that was a limited numbers at a time walk with a separate cache to sign there was a 'Social' event in the Marquee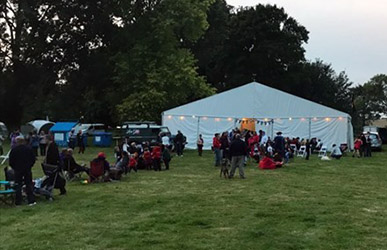 1st August 2017 – Pirate's booty – GC78F8X – cache #4387
A nice little stroll in the dark to end the day… we had a bat detector but detected more pirates than bats, but we got to the end and found the cache