Home » Geocaching
Caches No's 4351 to 4374 – Cheesy Pirates
Piratemania, I have been a couple of times in the past, (2015 – cache 3733 and 2016 cache 4069) but only for single day visits. This year as part of the trip to the Mega I was going for the full weekend, as part of the 'Mega Experience' so we know what we have to do next year when it's 'our' Mega.
The 2017 Mega was in Devon, so Piratemania was held in it's traditional 'on the way there' location, this time at a campsite in Cheddar.
28th July 2017 – Ye Ole Survey Monuments Memorial Cache – GC7662 – cache #4351
First of all though I had to get to Cheddar, and although YOSMs have gone I definitely had to detour to do the YOSM Tribute cache that has been put out near the site of YSM001 – Failand.
The roads were are a lot busier at rush hour than they were in the middle of the day when I visited for the YSM back in April 2014 (cache #3151)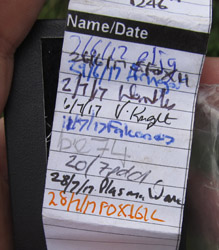 28th July 2017 – Piratemania 10 BBQ Event – GC789XH – cache #4352
Yo ho ho me hearties and shiver me timbers, Piratemania time again
Of course although this event was held at a campsite, I was staying in a hotel a few miles away, this time in the Days Inn at Brean Services on the M5… a location I know well from my Springtime trips to Brean Sands (see caches 371, 1014, 1621, 3109 and so on)

29th July 2017 – Piratemania 10 – GC6TRBT – cache #4353
I have to say I don't really see the interest about getting dressed up as a pirate for the weekend, some people go to elaborate lengths to dress up, but not me, my t-shirt with a Lego Minifigure skull and crossbones on is enough of a costume !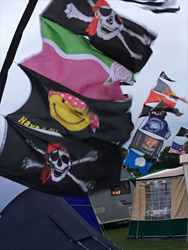 29th July 2017 – Lab Cache – cache #4354
Piratemania, as with all Megas these days had a set of Lab caches, this first one was called
Davy Jones Locker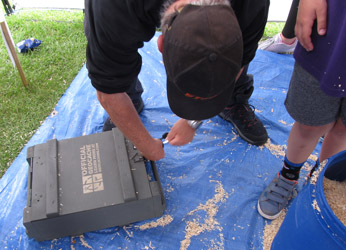 29th July 2017 – Lab Cache 2 – cache #4355
Pandora's Box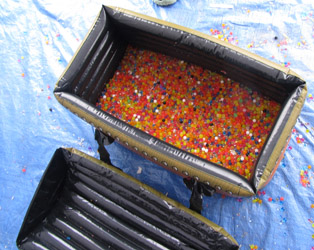 29th July 2017 – Lab Cache 3 – cache #4356
Raise The Mainsail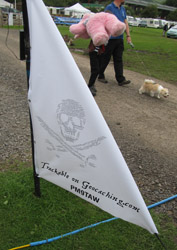 29th July 2017 – Lab Cache 4 – cache #4357
Show Your Colours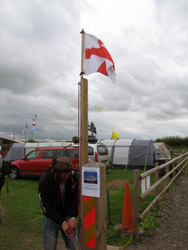 29th July 2017 – Lab Cache 5 – cache #4358
Land Or Sea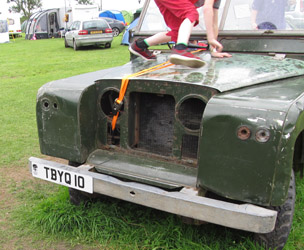 29th July 2017 – Lab Cache 6 – cache #4359
Tradewinds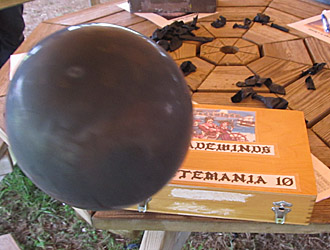 29th July 2017 – Lab Cache 7 – cache #4360
Spanish Dollar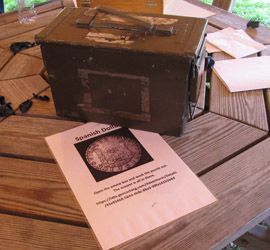 29th July 2017 – Lab Cache 8 – cache #4361
Message In A Bottle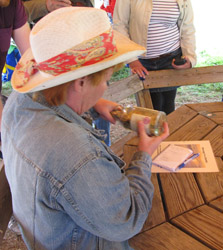 29th July 2017 – Lab Cache 9 – cache #4362
R.I.P.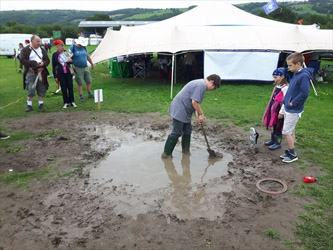 29th July 2017 – Lab Cache 10 – cache #4363
All Hands To The Pump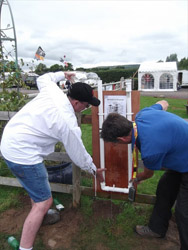 30th July 2017 – Echo up the Gorge Flashmob. – GC77XTY – cache #4364
Next morning there was a flashmob half way up Cheddar Gorge (get there early if you want somewhere to park !)
We came, we saw, we shouted ARRRRRRRRRRR… and it echoed,echoed, echoed, echoed….
And we were all wearing Purple in honour of Karen (Angellica) who lost her battle with Cancer earlier in the year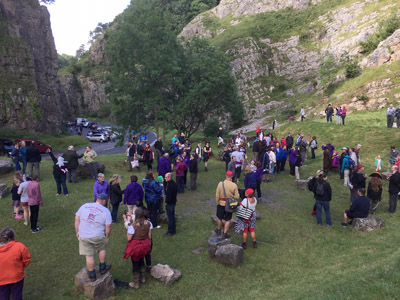 30th July 2017 – OTR 22 Admiral Rodney – GC787KN – cache #4365
There were a set of caches put out by the Piratemania Committee near the campsite, so CoinKezza, Hedgehog Mum, &Ruby (Kerry, Annette and Alison) and I went off to do some of them, none were particularly hard to find especially as 100 or more people had been round and found them the previous day !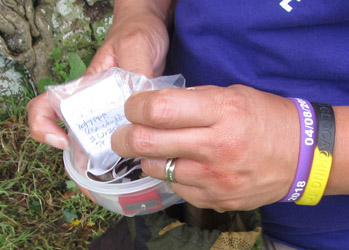 30th July 2017 – OTR 23 Parrot Bay – GC75BBE – cache #4366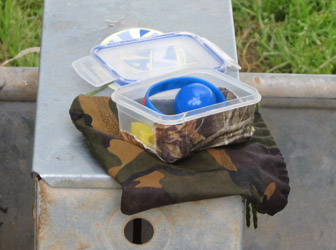 30th July 2017 – Bradley Cross – GC5Y4W2 – cache #4367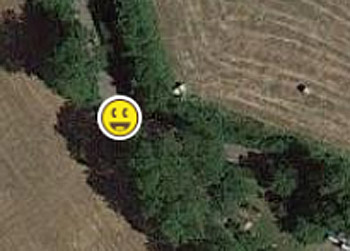 30th July 2017 – OTR 24 Don Q – GC75BBJ – cache #4368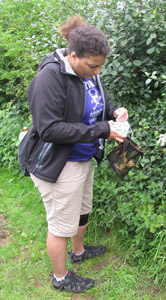 30th July 2017 – OTR 25 Screech – GC75AY2 – cache #4369
We weren't the only ones caching round this series, and the next few caches were found in company with another couple and their dogs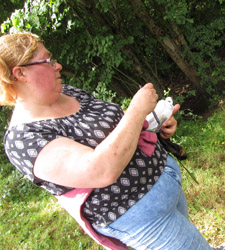 30th July 2017 – OTR 26 El Dorado – GC75AXE – cache #4370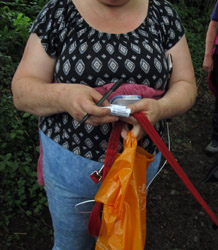 30th July 2017 – OTR 27 10 Cane – GC7593A – cache #4371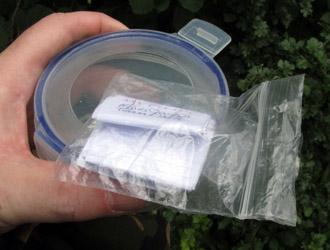 30th July 2017 – OTR 28 Red Leg – GC75907 – cache #4372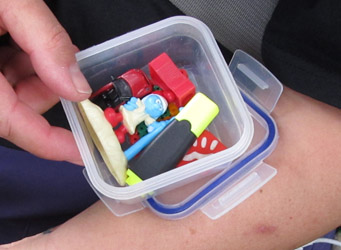 30th July 2017 – OTR 29 Kill Devil – GC755FN – cache #4373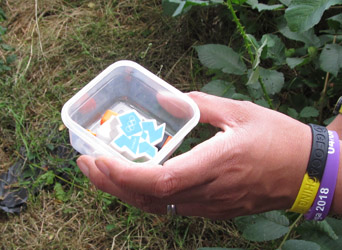 30th July 2017 – Moonlight Meander – GC2TTP3 – cache #4374
A night cache around the reservoir at Cheddar, a huge gang of us went out to find it, as the reservoir is circular we split into two and each went round the other way to find the clues to the coordinates…
Now I've read their logs and they all seem to complain about midges – I wasn't bothered by them at all – maybe they were wearing the wrong perfume…