Home » Geocaching
Caches No's 4060 to 4068 – A Summer's Day Caching in Norfolk
July, and my annual camping weekend in Norfolk, unlike previous years I didn't have a detoured journey to find 'interesting' caches and YOSM's on the way down – mainly beacuse I've travelled the route twice a year for all the 7 years I've been caching and I have found all the interesting caches and YOSM locations that can be even vaguely described as being 'on the way' to Kings Lynn, so instead my trip down involved a couple of stops for shopping instead of stops for caches !
The Saturday however I did go out with my occasional partner Angel78 and Joanie the muggle to find a few caches local to where we were camping
16th July 2016 – Church Micro 6206…Watlington GC5AYJZ – cache #4060
There are quite a lot of new Church Micros around here, and Angel78 likes them, so it's no surprise that we started off by looking for this one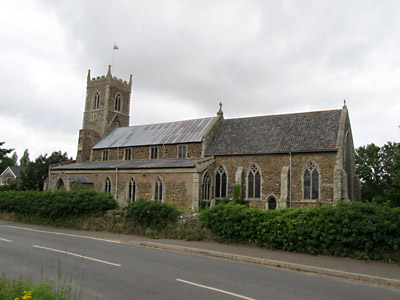 After this we didn't find GC41DVR Millennium Green, the indications were that the cache was at the base of a fence post, we checked all the fence posts about but didn't find any caches
16th July 2016 – SideTracked – Watlington GC60YT5 – cache #4061
An easy find even in the long grass that had grown up round the GZ
I dated all the log sheets 17/7 by mistake – well that's what my watch said the date was – guess who has never put his watch right from Leap Day ? !
16th July 2016 – Church Micro 5392…Wiggenhall St Mary Magdalen GC4ZRYA – cache #4062
Another Church Micro… I spotted this straight away, but let Joanie the Muggle find it as she hasn't done much caching and it's nice for her to find one first.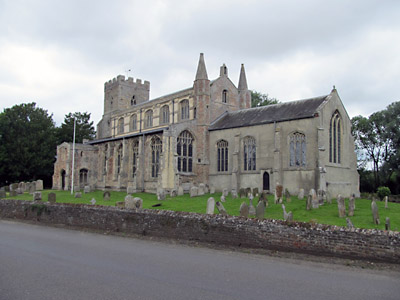 16th July 2016 – VS# 672 Wiggenhall St Mary Magdalen GC6KA96 – cache #4063
A multi cache that had us walking from where we had parked the car to the sign, and then back to where we had parked the car as that was where the cache was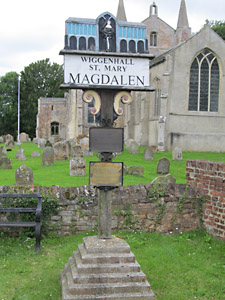 16th July 2016 – Wiggenhall St. Mary Magdalen Walk 7 – Fenland View GC49KH2 – cache #4064
A bit off the beaten track, not exactly a location suitable for girls in shorts and sandals to go looking so it was down to me to bash through the undergrowth to find the cache
16th July 2016 – Relief 1 – Stowbridge GC3YVPG – cache #4065
Bit confused with the description and the hint – there were several items nearby that matched the hint (45 degrees) and so we tried the ones nearest where the 'stile' mentioned in the description was…
The cache was eventually found much nearer the gate than the stile !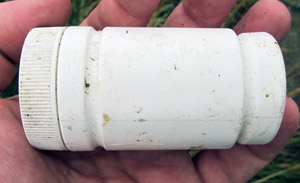 16th July 2016 – VS# 56 Stow Bridge GC4T7F6 – cache #4066
An easy one to find, the cache is right at the only place it is sensible to park your car near the sign.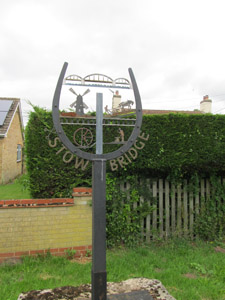 16th July 2016 – VS# 55 Runcton Holme GC59799 – cache #4067
We then decided that we would need a little walk to get the next two caches so we parked up in a residential street and walked over to this cache, which was found relatively quickly…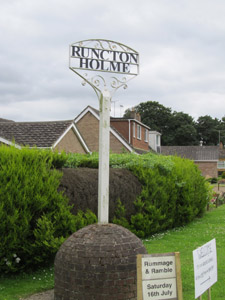 16th July 2016 – Church Micro 6147…Runcton Holme GC4VD0D – cache #4068
… then we walked along the road to the church to find this cache hidden in the hedge.
After that it was time for lunch – well past time actually as all the pubs had stopped serving food so we had to go into Market Deeping to find an open cafe.