Home » Geocaching
Caches No's 4052 to 4059 – Christmas Camping in June
Another weekend, another caching event… and definitely a bit further away than I am used to as I went to the Christmas Camp event near Dawlish on Devon's South coast – it was a long drive down on the Friday, I had planned on finding some caches along the way, but the traffic was just so horrendous I just didn't have time for anything other than proceeding down the Motorway. I wasn't camping myself, I had a Guest House booked about 3 miles away from the campsite…
18th June 2016 – SideTracked – Dawlish GC4QTQH – cache #4052
On the Saturday daytime Adam and his friends Team Awesome and Little Miss Naughty, and I went down into Dawlish to find a few caches. Dawlish is remarkable in that it has a mainline railway system between the town and the beach so it wasn't surprising to see a Sidetracked cache on the side of the railway
In honour of the camp we dated our log 25/12/16 !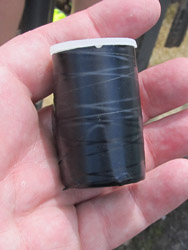 18th June 2016 – View over the beach GC59XJY – cache #4053
We then climbed from the beach up the cliffs to find a couple of caches, this one in a park at the top took a while finding – too many trees, too much undergrowth and no good GPS signal with all the leaves above us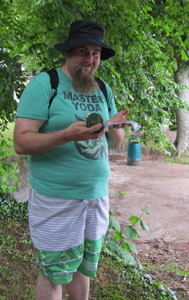 18th June 2016 – Despicable Cache (Barton Lane) GC5Z77P – cache #4054
Coming back down the hill into Dawlish we stopped off at this one – Adam had been here the previous year and had found this cache before, but still had trouble locating it, apparently it had moved in the previous 12 months so wasn't where he expected.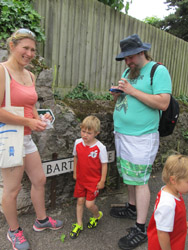 18th June 2016 – A Bridge Over Troubled Water GC60J75 – cache #4055
There had been a flashmob event in Dawlish on the Friday evening which I hadn't got to because of the traffic jams around Bristol – the others had found this cache then, so I slipped off to get this cache while they went off to the shop to buy drinks.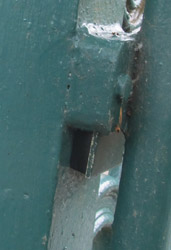 18th June 2016 – A Wild (West) Christmas 2016 GC5Y9BC – cache #4056
I probably came as far as anyone, over 300 miles from Yorkshire, but I had a thoroughly good time – and I will be back in South Devon next year for the Mega if not to repeat this (non) camping experience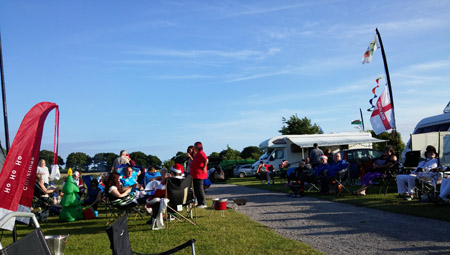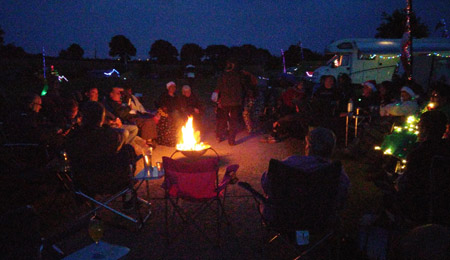 19th June 2016 – Boxing Day Brunch – 2016 GC6JWQM – cache #4057
The final event of the weekend, Sausage Sandwiches provided by Muddylegs for all those who were still around (and not hungover !) I drove back from my Guest house and said goodbye to people, thanking the organisers for the whole weekend – how they managed to book the sunshine for Christmas day in between the rainy days I don't know, but it was great… I left about 1pm and drove 330 miles North to another event on top of a hill in Yorkshire to celebrate the last Sunset before the Solstice.
I must be mad !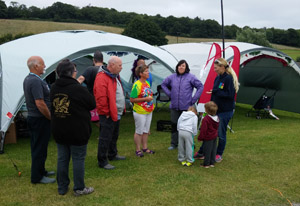 19th June 2016 – Last sunset before summer solstice 2016 GC – cache #4058
I'd spent the afternoon and early evening driving 300 or so miles up from the sunny South coast of Devon, got to within a handful of miles of home, and then carried on up the A1 for a further 30 miles to stand on top of a hill in the mist and drizzle with some equally mad people… (there had been threats of people bringing along barbecues and deckchairs, for some reason they backed out !)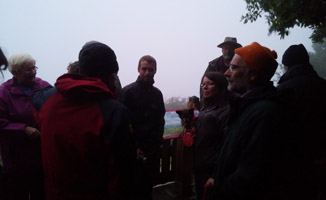 19th June 2016 – Finest View in England GC – cache #4059
Having DNF'd this one before due to the number of people about it was nice to be there when the only people for miles around were cachers – not that anyone more than a couple of yards away would have seen me in the mist !… also an easy find when you have the CO telling you where to look !