Home » Geocaching
Caches No's 3995 to 4000 – A Launch Event Milestone
Five caches to find before my Milestone, and a 17 mile drive to the event – surely I could find enough drive-bys or near drive-bys on the way to get to 3,999 before I got to the event ? (If not there were many caches around the pub where the event was being held that I could rush off to before going into the pub.
So I set off plenty early enough to ensure that even with a couple of hiccups along the way I would reach the event and my 4,000th cache at the same time !
30th January 2016 – SYCAMORE SEARCH  GC5D369 – cache #3995
An easy find on a cold morning… the box was uncovered when I arrived, but I left it covered with stones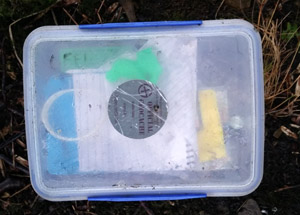 30th January 2016 – BACK LANE BOX  GC40MBH – cache #3996
This took me a while to find… I was taking the title too literally and looking for the wrong type of cache, but I got there in the end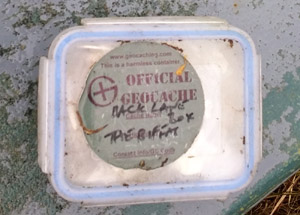 30th January 2016 – Grand Old Fellow (West Yorkshire)  GCKH2N – cache #3997
Easy drive by find… the container had a bit of water in it but the log was still dry in it's bag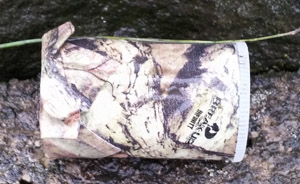 30th January 2016 – DRIVEBY-NED HILL  GC3PJFG – cache #3998
There was a dog walker coming along when I pulled up, so I stayed in the car and checked messages on my phone until he had gone passed… then as I was about to get out another car pulled up behind me. I recognised the Eaves Clan so rushed out to get the cache before they did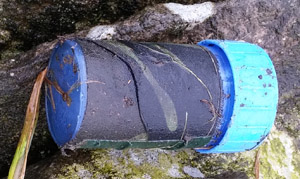 30th January 2016 – Oggy View – Statue  GC1ZQ2W – cache #3999
I followed the Eaves Clan from Ned Hill down to this cache… Freezing cold here with a lazy wind, the type that goes through you rather than around you.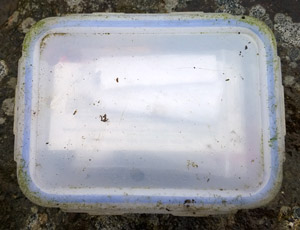 30th January 2016 – Meet the Yorkshire 2018 Mega Team!  GC690BC – cache #4000
My 4,000th Smiley
We were joined by some members of the N Wales 2016 Mega Committee, so there was plenty of Mega Committee members about for other cachers to meet !