Home » Geocaching
Caches No's 3783 to 3797 – Hyke Around Hykeham 4
Another week, another event – this time the furthest I have gone solo to an event (well actually that's not quite true, the event in Rugby area for Adam's 1,000th was further and I went by myself, but as I was going to support Adam I didn't really count that as a solo event.
This time the event was the 4th Hyke around Hykeham, put on by Pete and Tracey Mason who run the Podcache Show, which I listen to, though I tend to listen to it in 'box-set' format i.e. not every month as they are produced but every 6 or 8 months in a multi episode blast, usually when driving up and down the countryside. I guess I'm probably best part of a year behind with my listening now though !
The event is held in a community hall called 'The Ark' in North Hykeham which is on the South Eastern side of Lincoln and 90 or so miles away, a long enough day in itself to get there for 12:00, but I set off an hour early as I had another cache I wasnted to get to on the way.
5th September 2015 – Ye Ole Survey Monuments GC45CC – cache #3783
This time logging YSM478 Tanvats
As I was going only 8 or so miles away from this YSM location I decided that it was the opportune trip to get it on – even though the regular route to and from Norfolk that I go on twice a year takes me within 10 mile of here it's never been on my route as a cache to get – basically as it's in the middle of nowhere
It looks straightforward on the map drive out into the fens on a dead end road and at the end of the road there's a parking spot 500mtrs from the pillar, with a bridleway along the top of the dyke to get to the pillar… however, I've never had to push my way through as many nettles to get to any cache… The first half of the trip down the inhabited side of the dyke is passable – a carpet of nettles only a few inches high easily walked on, but then when you cross the bridge to the other side the "bridleway" is just an overgrown mass of 4-5ft high nettles, growing on top of the last 20 years of 4-5ft high nettles, so there is no path and the footing is very uneven.
Fortunately it is late enough in the year that the tall nettles are drying out and dying off, so it wasn't impossible to get through them… I wouldn't want to try to get through in June without a machete !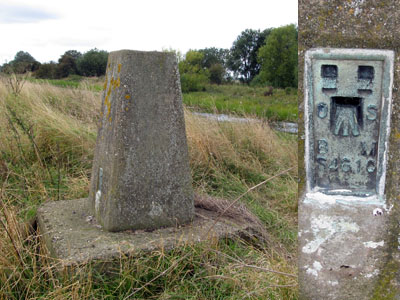 5th September 2015 – Hyke Around Hykeham 4 GC5P7H5 – cache #3784
The first time I have been down to a HAH event, thanks to Pete and Tracey (and their helpers) for putting the event on… if the event keeps growing you'll need a venue with a bigger carpark for next year !
5th September 2015 – Church Micro 6336…North Hykeham All Saints GC5C9PQ – cache #3785
A multicache at the church next door to the event… I didn't have any trouble finding the right gravestone as there were other people already writing down numbers when I went into the churchyard.
The cache was also easy to find as I knew from the hint what I was expecting to find
5th September 2015 – A Nod to Pipesy GC5YB89 – cache #3786
Took a while to find, but I got it in the end. As I was working off the paper list given out at the event I didn't have the full hint that's on the cache page (which is 'magnetic but not in the obvious place'), so I spent far too long trying to find it in the obvious place !
Apparently the locals had no problem finding this as it's the 3rd cache that has been hidden on the same lump of metal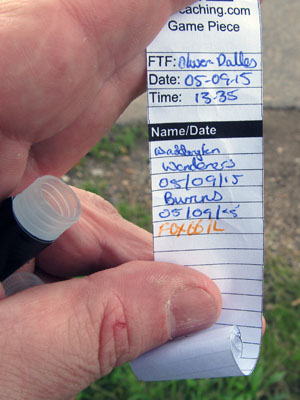 5th September 2015 – SideTracked – Swinderby GC5Y2P7 – cache #3787
An easy find – I do wonder whether the Signalman will get curious about what is going on when cars keep coming along and stopping by the level crossing
5th September 2015 – Bulpit Lane GC5YAAD – cache #3788
3rd of the new caches I found and straightforward as it's on the Bulpit Lane sign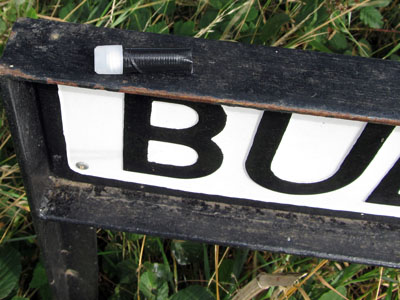 5th September 2015 – Little Bridges #590 Swinderby GC5Y7QX – cache #3789
I was only the second name on the log book – but the area around the bridge looked to have been totally trashed, so maybe there were DNF's not logged !
I'd read the hint and was looking for something exactly like where the cache was hidden
The first Little Bridges series cache I have found.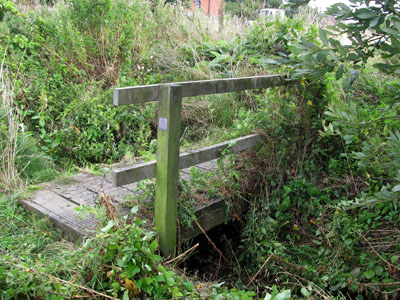 5th September 2015 – Take Notice GC5YA8G – cache #3790
Easy find, though I had to wait for a couple of women to stop gossiping by the cache before I moved in for it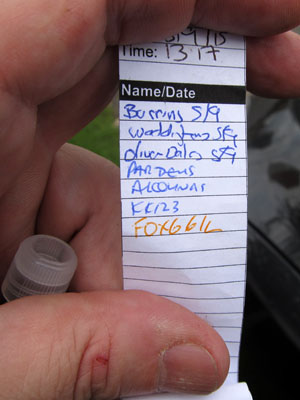 5th September 2015 – Church Micro 8071…Swinderby GC5Y2KR – cache #3791
I have written on many cache logs before that I do like a cache with a convenient bench to sit on while signing the log… and with a hint that dirrects you to a bench this one fits the bill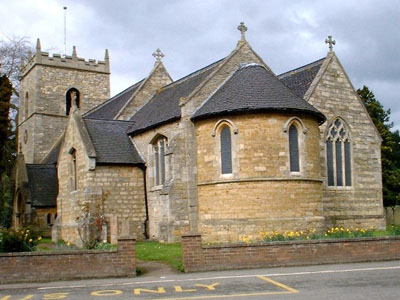 After this I didn't find GC5YA9H Logged – another of the new caches put out and supposedly in a pile of logs at the side of a field… when I got there there were 5 cachers already looking – I was there with Steveo and Team GaGa and we moved and examined all the logs to satisfy ourselves it wasn't hiding anywhere. We didn't find it and no-one else found it either
5th September 2015 – Yet another Post GC5YAA4 – cache #3792
Found with Steveo and Team Gaga, then they turned back towards the village while I walked on across the onion field back to my car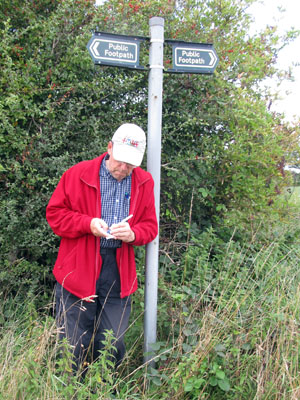 5th September 2015 – Church Micro 8047…Thorpe on the Hill GC5YCAA – cache #3793
Apparently I have been in this village before while doing the Skeg to Ness caches, though as that was back in Nov 2010 it's not really surprising that I didn't recognise it !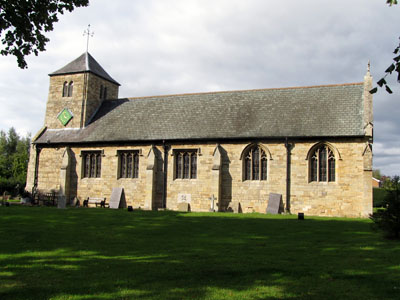 5th September 2015 – VS #307 Thorpe on the Hill GC5YA5P – cache #3794
Last of the new caches put out for HAH4, and only the second Village Sign cache I have found after the Tottenhill one I found in July – we don't have them up in Yorkshire – though we have plenty of villages with plenty of signs, maybe I should expand the series up here !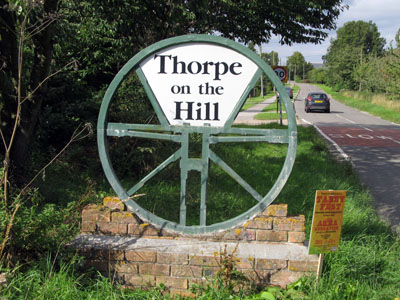 5th September 2015 – Church Micro 6335…North Hykeham Methodist Church GC5C9NP – cache #3795
Another Church Micro within easy walking distance of the event
5th September 2015 – Church Micro 5995… North Hykeham, St Hugh GC57F9K – cache #3796
Found after the HAH4 event… plenty of caches nearby but I stuck to just the Church Micros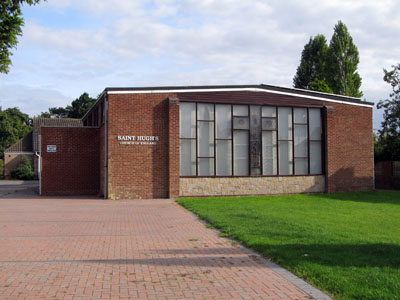 5th September 2015 – Church Micro 7145… Swallowbeck GC5KEXJ – cache #3797
Found after the HAH4 event, I spotted this glinting as I walked up to the GZ so it was an easy find and my last of the day.
In reality I just did these few local Church Micros after the HAH4 event so that I could set off driving home just before kick off in the England – San Marino game and as I had a 1 3/4 hour journey back from Lincoln I could have an uninterrupted listen to the game as I drove home