Home » Geocaching
Caches No's 3752 to 3771 – Mega Essex 2015
The 2015 UK Mega was held at 'Barleylands' near Basildon in Essex, Barleylands is a Craft Village and Farm Centre and has plenty of field space for camping and a covered courtyard which became the 'Hall' for the Mega, although most events took place in a Marquee on the camping field.
The Mega was incredibly well organised, puts doubt in the mind that we in Yorkshire can do as well if we get the go ahead to host the 2018 Mega… but we have 3 years to get it sorted, so we'll get it right.
31st July 2015 – Ye Ole Survey Monuments GC45CC – cache #3752
YSM601 Rickling
On my way down to the Mega in Essex I took the opportunity for one of my normal meandering drives to pick up some YOSM locations. This was an easy find by the side of the road, good job the road isn't busy as you are really parking in a passing place !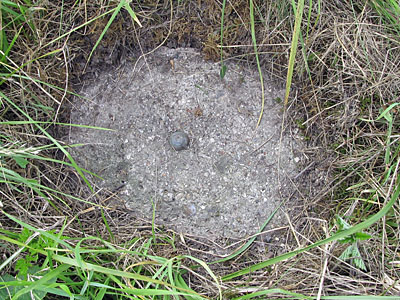 31st July 2015 – Ye Ole Survey Monuments GC45CC – cache #3753
YSM510 Pole Hill
A short walk up the hill from the road, some locals had been throwing beer bottles about and there was plenty of broken glass around. Interesting 'obelisk' a few feet away was used as a sighting line for due North from the Greenwich observatory, but in 1850 when the direction was recalculated the obelisk was found to be 19 feet West of the Meridian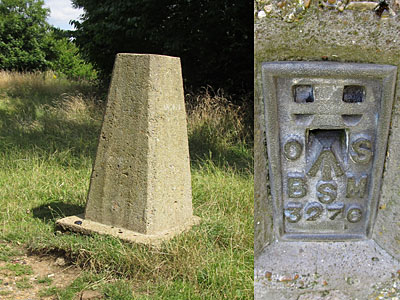 31st July 2015 – Lizzies Hunting Shack GCEF0B – cache #3754
Found on my way down to the Essex Mega after visiting the YOSM location at Pole Hill nearby.
The Staff Member and the pub patrons thought nothing of me taking a photo, but seemed a little more puzzled when I started poking around for the answer to the question and then just walked off !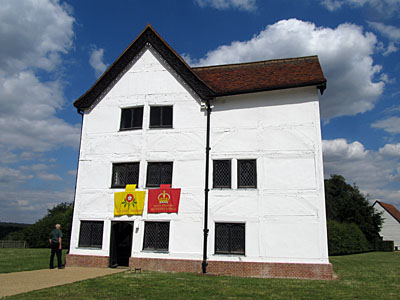 31st July 2015 – Ye Ole Survey Monuments GC45CC – cache #3755
YSM215 Wake Arms
Hidden in a bush in a pub car park in the middle of Epping Forest, when the pillars were erected it would have been possible to see two more pillars from it, you cant's see more than a few yards in any direction now !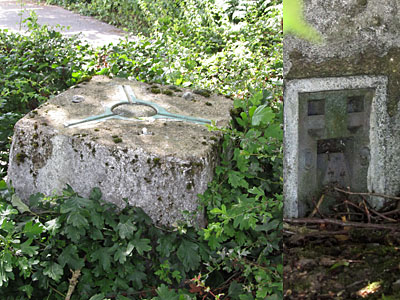 31st July 2015 – Ye Ole Survey Monuments GC45CC – cache #3756
YSM419 Little Tawney Hall
An easy to spot pillar at the side of the road, you have to drive 50 yards or so up the road to a gateway to park without blocking the road though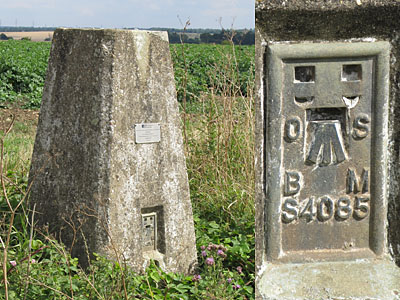 31st July 2015 – Ye Ole Survey Monuments GC45CC – cache #3757
YSM196 Fox Hatch
Took a while to find his one as it is hidden in brambles, nettles and other weeds at the edge of the field.. eventually I spotted a trail into the vegetation and found the pillar at it's end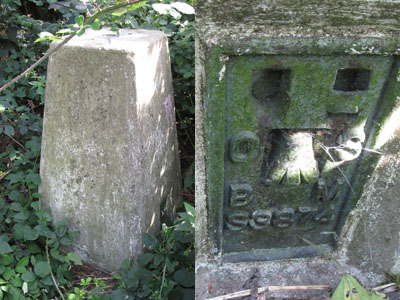 31st July 2015 – Ye Ole Survey Monuments GC45CC – cache #3758
YSM503 Gun Hill
The last of six YOSMs on my way to Basildon
It's a good job I had checked this one out on the Trigpointing UK website as the verge was quite thick with vegetation, but I knew exactly where to look so it wasn't too hard to brush enough vegetation and debris away to reveal the bolt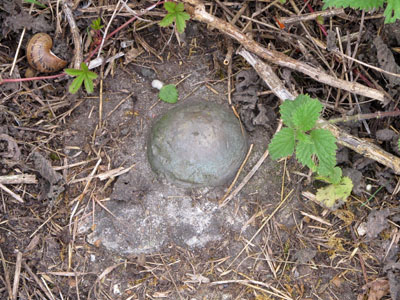 31st July 2015 – UKME2015: A Damp Welcome GC5Y2VG – cache #3759
Arrived at the Mega Site on Friday night with Adam (UKCacheMag) and were met by our friends Hublander and DaveMCWish who informed us that they were going to find this cache… so we joined them under the bridge… it was a bit cosy under there, especially when another cacher and 2 dogs joined us !
Dave spotted & retrieved the cache – well he was sensible enough to have a torch with him, I had dark glasses on and so couldn't see much at all !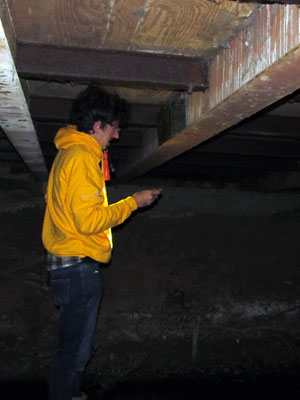 31st July 2015 – UKME2015 – The Mega Flitch Trials Camping Event GC5KRVZ – cache #3760
Too busy chatting to get there in time for the trials, but had a couple of drinks and avoided getting dragged into the raucous dancing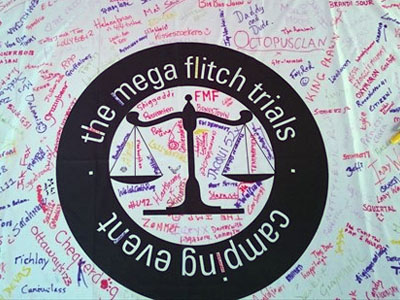 1st August 2015 – UK Mega Essex 2015 – The 8th Annual UK Mega GC53P8F – cache #3761
Spent most of the day inside the hall on the UKCacheMag stall as usual, this is the 4th UK Mega I've been to and I've hardly seen anything outside of the merchandise area yet !
The log for the Mega was in the form of a giant deck chair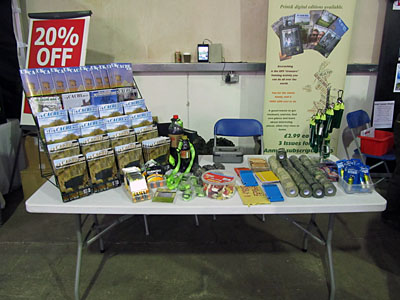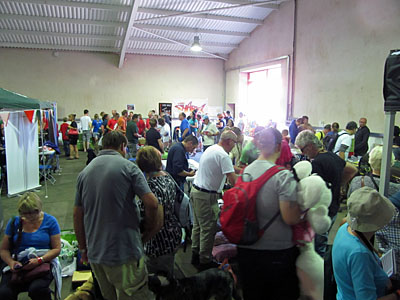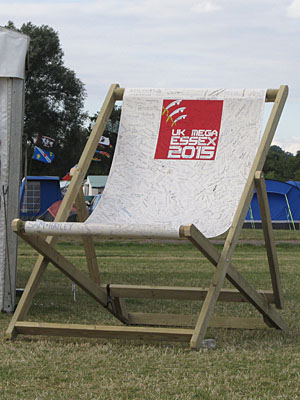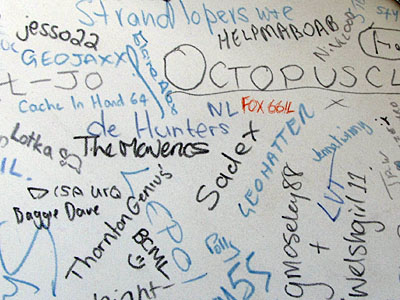 1st August 2015 – UK Mega Lab Cache Magic Eye – cache #3762
There were the usual 10 lab caches spread around the campsite for the Mega event, but I only went to this one – which was on the stall for the 2016 Mega in North Wales. The hall with the stalls in was set apart from the rest of the campsite and the only way they could encourage people to go to the hall was by putting one of the Lab Caches in there. A simple Magic Eye puzzle, if you can defocus your eyes by the right amount these are easy to see.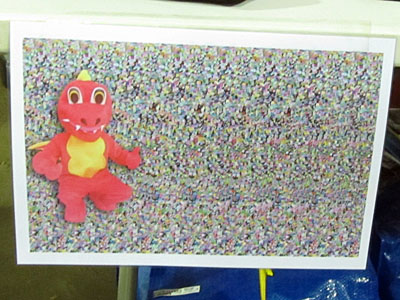 1st August 2015 – UKME2015: Grand Mega Bug Hotel GC5XQ08 – cache #3763
I admit I didn't have the correct equipment for this (an UV torch to make he combination of the lock visible)… what I did have is assistance from a very small boy who knew the code – much to his Dad's surprise as he didn't think he was old enough to remember such things !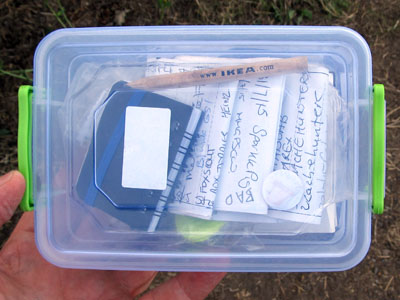 2nd August 2015 – What did you see? GC4EP4H – cache #3764
I found this cache with Adam (UKCacheMag) the day after the Mega, we had intended to go to the Toby Carvery for their £3.99 all you can eat breakfast, but the queue was so long we abandoned the idea and instead went to find this cache… GPS was jumping about a bit, but with reading the logs we soon located it.
A Mother Moorhen and two baby moorhens were what we saw in the stream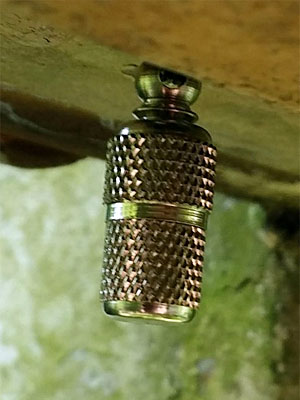 2nd August 2015 – Ye Ole Survey Monuments GC45CC – cache #3765
YSM067 Hawksbury Bush
My way back from the Essex Mega to Leeds took me many, many miles out of my way in order to pick up some more YOSM's. This was the first of six found on the journey
Also the most difficult to find of the day as it is in a Hawthorn thicket which means a prickly and awkward last few yards to the pillar. It would be interesting to be here at Dusk though as there is a big badger sett near the pillar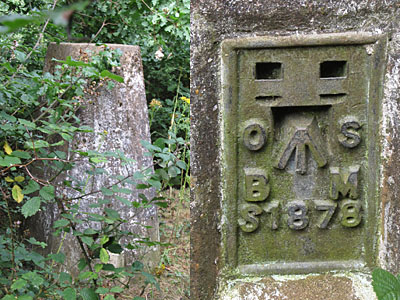 2nd August 2015 – Ye Ole Survey Monuments GC45CC – cache #3766
YSM220 Nobles Green
On an empty plot in a housing estate, I am surprised that no developer has tried sticking another house in here and having the pillar in the garden – though maybe they have and have had planning permission refused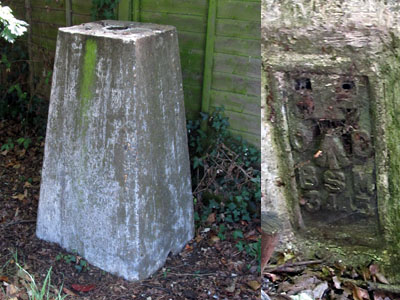 2nd August 2015 – Ye Ole Survey Monuments GC45CC – cache #3767
YSM454 Shoebury Common
On the seafront rather than on the common, well when I say sea I mean the Thames Estuary, it's a rivet buried about 4inches deep in the verge, but easy to find as it's kept dug out by trigpointers and YOSMers
I was fortunate to be able to park just around the corner 75metres from the block, I suppose I should have paid the minimum charge of a pound to park for an hour, but as I was parked less than 5 minutes I didn't bother !
2nd August 2015 – Ye Ole Survey Monuments GC45CC – cache #3768
YSM506 Bocking
At Shoebury Common my GPS said it was 19.5 miles to Bocking Trig Point… my Tom Tom said over twice that distance by road, but it wasn't even noon yet so I drove round to Mersea Island.
No Good place to park your car for this one, a field entrance 20 yards away is the best you can do to get your car partially off the road, though as the traffic was pretty busy I still was blocking the free flow of traffic and got a look of extreme displeasure from drivers who had to stop and wait for a car coming the other way.
Signs of several recent visitors from the Mega side event on Mersea a couple of days earlier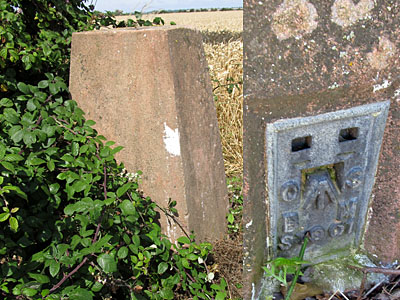 2nd August 2015 – Ye Ole Survey Monuments GC45CC – cache #3769
YSM623 Mersea Gun Emplacement
A bolt in the middle of an old wartime pill box roof – Only the third time out of 86 finds on this cache that I have been at a 'live' location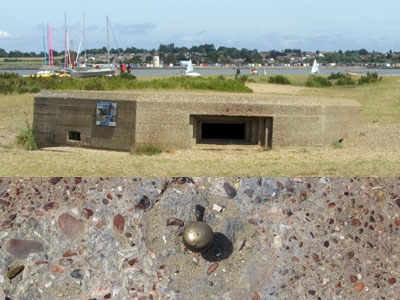 2nd August 2015 – Islands End GCVQCA – cache #3770
Found on my way out to the YOSM location on the pillbox… How I missed noticing the pill box cache was there I don't know, I guess the trad icon was hidden under the virtual icon on my GPS
Still this was an easy find, and a popular cache over the last few days as well !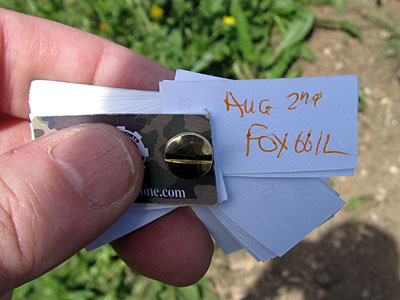 2nd August 2015 – Ye Ole Survey Monuments GC45CC – cache #3771
YSM285 Fox Hole Hill
This was the last of six found on the journey home and my 87th YOSM find
I had to stop for fuel and refreshment so I pulled off the A14 towards Huntingdon and used the stop as an excuse to go and find one last YOSM
A quick walk up the hill to the top and there it is… hidden in the hedge, but at the highest point so easy to find nonetheless.