Home » Geocaching
Caches No's 3289 to 3300 – A Welsh Wales Holiday, Day 4
Monday and it was time to go home, we'd not really had long enough in Wales, I mean we were staying just outside the Snowdonia National Park and yet hadn't had time to visit it at all, nor had we been to Llandudno and The Great Orme, or Caernarvon… we're just going to have to go back again !
Monday morning was horrible and wet, the rain was pouring down from 7am and the caravan park slowly drowning as the puddles joined together to form large pools of water. Our plan was not to go back the quick dual carriageway route across North Wales, but to drive along the coast road because a) neither of us had ever been to the places on that road, and b) there was a cache in a place I particularly wanted to visit – as my Surname is Bettis I particularly wanted to visit Bettisfield, and fortunately by the time we got there the weather had improved a bit.
9th June 2014 – Old Bettisfield Colliery cache GC1YTG7 – cache #3289
A relatively easy find once we were on the correct side of the fence !
9th June 2014 – Old Bettisfield Colliery Bonus cache GC1YTGF – cache #3290
Can't understand why it's been a year since this was last found… the co-ordinates were in the cache container and it was an easy find near the statue of 'Bettisfield Bob' on the way back to the car park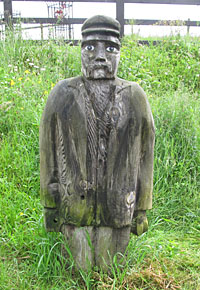 After this we didn't find GCHY96 Coastal Castles Cache No 3 On the Mud Flats, A cache that had been archived the day before, though we didn't know at the time… perhaps not surprising as the hint said by a gate and the area had been recently renovated so there was not a gate in sight and so nowhere to look !
9th June 2014 – The Nostalgia Trail #1 Flint GC2EHD5 – cache #3291
After failing to find the archived cache we wandered over to look around Flint Castle, and as this cache was so close thought we would have a wander over to find it – an easy find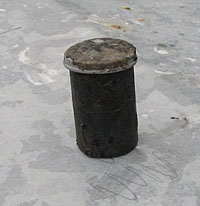 9th June 2014 – Church Micro 4842…Tattenhall GC4W0C0 – cache #3292
Once out of Wales the sun came out and we headed back to the Midlands and made a detour off the A41 to find the four caches in Tattenhall, this was the first one and a relatively straightforward find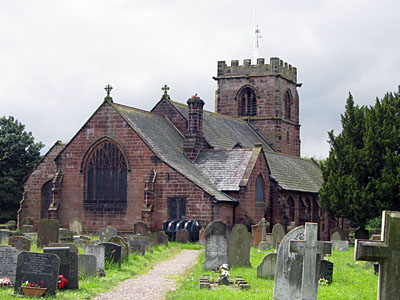 9th June 2014 – Tree GC5545B – cache #3293
After finding the Church Micro we walked over the park to find this… once we had sorted out which tree we should have been at it was an easy find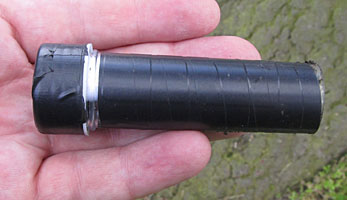 9th June 2014 – Sky! GC55431 – cache #3294
Once we realised we couldn't get to it through the houses (following the arrow!) we quickly found the right path…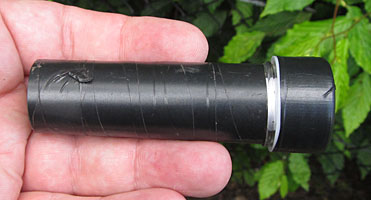 9th June 2014 – Mitchells GC5541M – cache #3295
The last of the caches in Tattenhall and another relatively easy find – although some people had DNF'd it. Several potential hiding places, but you just put your hand behind each one in turn and you find it eventually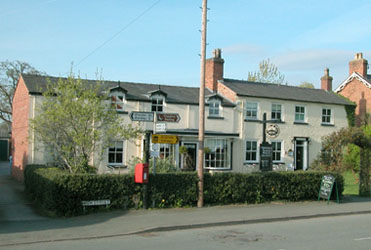 After this we didn't find GC4W0BF Church Micro 4850…Harthill – A hint of B.O.Stile, We found the stile easily enough, but there was no sign of anything cache like at it or near it… curious that the cachers before and after both say they found it
9th June 2014 – Church Micro 4855…Brown Knoll GC4W06C – cache #3296
Another small village church, so small the road through it is a dead end. We parked outside the church and walked down the path to the cache which was a nice quick find so we could get it done before the farmer came up through the field to the gate where we were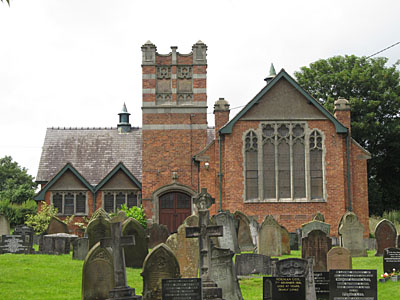 After this we didn't really get chance to look for GC4W07B Church Micro 4856…Bickerton – We pulled in to the parking spot just above the church at the same time as a bloke with a Labrador… we wandered around looking at the Church and the noticeboard and sneaking looks near the cache while he changed his boots and then just sat on the boot of his car – obviously he was not going to move until we had left, we obviously looked suspicious to him ! So not a DNF as we didn't really get the chance to look for the cache
9th June 2014 – Church Micro 4847…Malpas GC4W03G – cache #3297
A quick and easy find though there were a few places that matched the hint near the GZ – in fact finding somewhere to park took longer than fidning the cache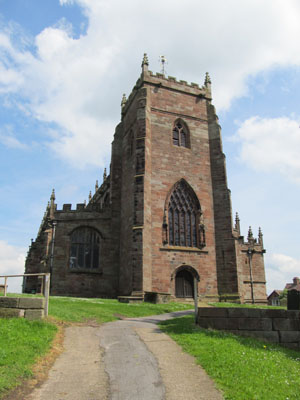 9th June 2014 – Church Micro 5043…Higher Wyche GC4X3WK – cache #3298
Horrible nettles… all around the cache… so you get stung retrieving it and replacing it
And we hadn't got tweezers which made getting the log out of the cache very difficult too
Lovely spot though 🙂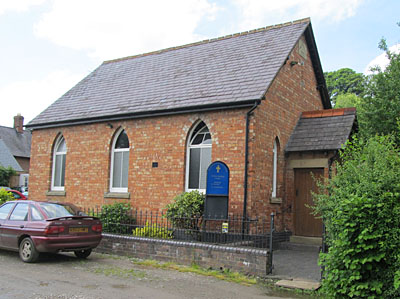 After this we didn't find GC4X3V6 Church Micro 5045…Whitewell, three possible places that matched the hint… one had had the vegetation flattened around it, no sign of a cache there… the other two were 4ft deep in Nettles, Brambles and Goose Grass, no way of getting to them unless you destroyed the vegetation.
But as the cache was found only a week ago it leads me to think it was at the accessible place – and I couldn't spot or feel any cache or see any obvious camouflage
9th June 2014 – Church Micro 4900…Tilstock GC4WC0B – cache #3299
A relatively easy find, and easy parking right next to the cache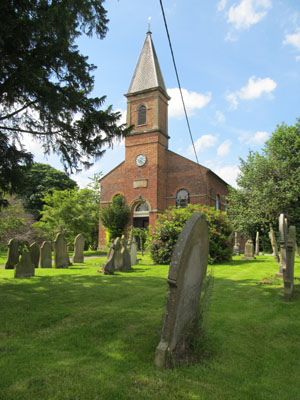 After this we didn't find GC4WC20 Church Micro 4901…Welsh End – supposedly hidden in the hedge, but the person living behind the hedge had removed the cache and asked for it to be archived, which was done the day before we tried to find it !
9th June 2014 – Church Micro 5523…Stoke-on-Tern GC4W98H – cache #3300
This was the last find we made on our trip back to Angel78's flat and a lovely church micro to end on.