Home » Geocaching
Caches No's 3077 to 3081 – Some New Local Caches
As I have said on many occasions previously I'm not interested in FTF's so I don't bother dashing out for new caches, and when 2 caches popped up down in the town I didn't pan on going to find them, I thought I'd just leave them until next time I was down there… but 15 minutes later another one appeared just 400 yds from my front door so I thought it would be rude not to go and find it…
3rd March 2014 – Historic Wharfedale – Otley Hospital GC50WTH – cache #3077
…and so 30 minutes after publication I had an FTF – didn't bother with a GPS or co-ordinates or anything, I knew from the map exactly what was at the location and what it would be hidden around
23rd March 2014 – Historic Wharfedale – The Grammer School GC50WW0 – cache #3078
As I was out already it seemed only sensible to go and look for the other new ones, so I continued my walk down town. As I was approaching the old Grammar School I was not in the least surprised to see the familiar figure of Team MX walking across the road from the cache… so I missed the FTF by a minute or so.
A word to those who don't know Otley so well, this cache is not one to visit at school times, it might be next to the old Grammar School but it is also 25 yards from the gates of the local Catholic Primary School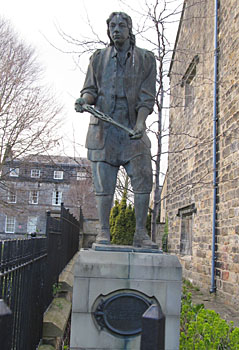 23rd March 2014 – Historic Wharfedale – The Licks GC50WY0 – cache #3079
After meeting Team MX at the Old grammar School cache we walked over and got a joint FTF at this one… hopefully the people eating fish and chips in their camper van weren't too curious about what we were doing examining every potential hiding place in the car park !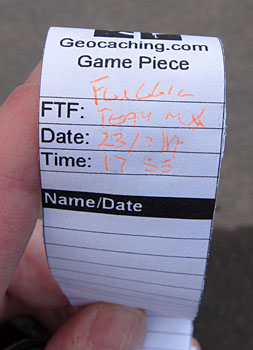 24th March 2014 – It Shouldn't Happen To A Vet GC4W845 – cache #3080
Next day I felt that I was getting back into the caching habit… after all I had found 6 caches in the previous 3 months ! and when I looked at a puzzle cache that had appeared a couple of months ago that I briefly took a look at and got nowhere with and found a new clue had been added to the page I solved it in about 10 minutes… and as it was a nice day I thought I would go straight out to find the cache – the clue was added because after 10 weeks nobody much had got anywhere with the puzzle, I was only the second finder.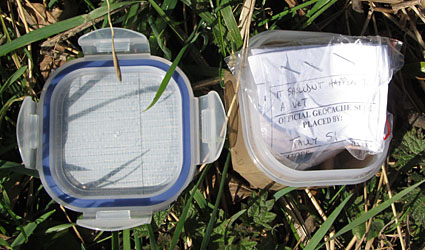 24th March 2014 – Off The Old Road No.4 GC4XDNH – cache #3081
I then had to go downtown to the Supermarket and while there walked up to another new cache which had been put out during my period of incapactiy about 1/2 mile from the car park, the co-ordinates must be spot on now because I didn't take my GPS with me… I just went on where Google Street View shows the cache to be, and went straight to it